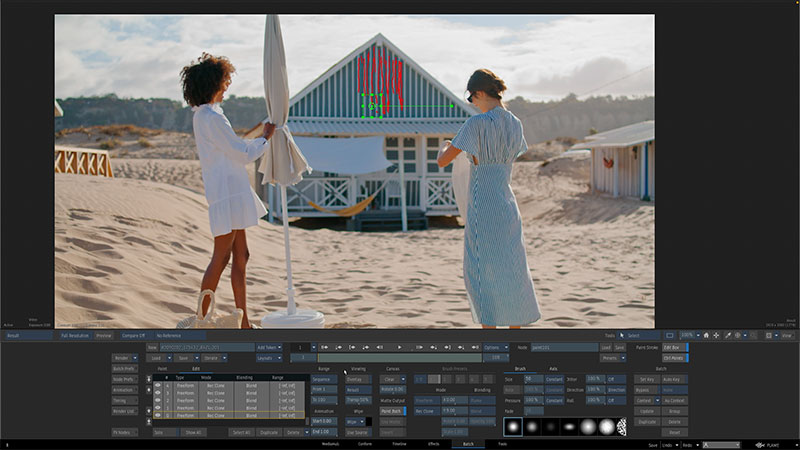 Batch Paint updates
Autodesk Flame's new updates work together to build a centralised hub for conform, timeline, VFX, publishing, colour and delivery. A new metadata overlay feature for viewing shot metadata in context, directly in the Flame viewer UI, makes monitoring and shots tracking easier when artists are collaborating across teams.
The Flame Family of products now runs natively on the latest Mac computers and operating systems. Starting with new models in late 2020, Apple began the transition from Intel processors to Apple silicon in their computers. Due to further support in Flame for native Apple silicon, Mac users facing shorter time frames for projects can expect greater performance from their hardware and software.
Metadata Workflow Tools
Flame now optimises desktop, hybrid and cloud finishing software. The new hub capabilities support artists' definable Start Frame metadata for VFX shots, which makes workflows simpler and helps facilitate collaboration across different toolsets. This Start Frame is independent of the timecode value that can be set inside the application. The start and end values of clips and timeline segments source media now have a dedicated value, instead of showing a converted timecode.
Artists can use a new content-aware overlay menu to display clip metadata in context in the Flame viewer UI, save presets and share them, allowing users to quickly view the current segment metadata in context.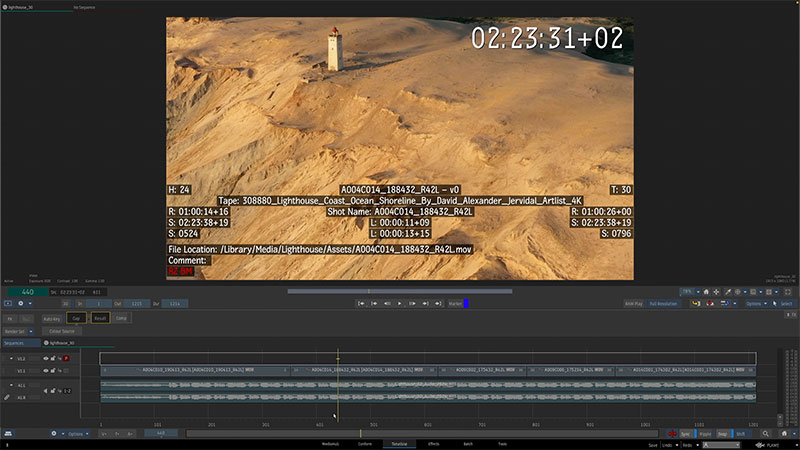 Metadata overlay.
Various new options have been added to the Burn-In Metadata tool, including Start Frame in the Source Timecode, Record Timecode and Frame layers. Also, the Handles layer can be used to display the Head and Tail information of a timeline segment, and the Timeline FX layer to display the Timeline FXs present on a segment. These two layer options plus Batch Iteration, which displays information about the Batch or BatchFX name, and Iteration name or number, are expected to increase efficiency and support more complex workflows.
Batch Paint
Batch Paint, one of Flame's most widely used tools, has been updated with the ability to select and apply changes to a number of strokes in the Edit list and then track those selected strokes directly within the Paint node, using a yellow highlight to identify the primary selection.
Other changes include definable Brush Presets. You can save a default Brush Preset and define it as the default for all newly created Batch Paint nodes. A preference to set the default status of the Consolidate option, a cleaner user interface showing all controls and increased stability are other artist UX updates.
Post-production in the Cloud
The new line up of Flame updates continues Autodesk's move toward cloud-enabled finishing that was introduced last year. The goal is to reduce complexity for users collaborating in the cloud, better equip distributed teams, and help studios meet increased demand during production spikes.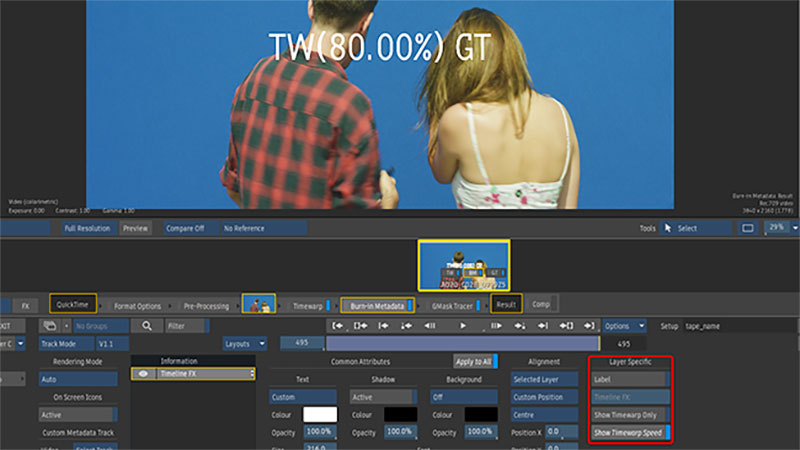 Timeline FX layer
With new support for Amazon Web Services (AWS) Cloud Digital Interface (CDI), which allows users to move uncompressed video between AWS instances, Flame supports high-quality, low-latency reference monitoring when working in the cloud. Flame AWS users can transmit 8-bit, 10-bit and 12-bit video signals with audio for projects that have higher reference display and viewing needs – to virtually anywhere in the world.
When set up with a supported streaming system, signals can be sent to multiple devices, enabling remote work and collaboration between artists and others participating in the review.
Scaling Up at Carbon
Studios are running Flame on cloud hardware in order to save time and reduce budgets. Artists at Carbon work on commercial, music video and documentary projects, and use Flame for most of the facility's 2D VFX finishing, title, compositing and editing work. Carbon's access to the software is built into a GITLabs open-source product, so when new Flame updates are released, they automatically become available to users.
Also, although the studio presently has 25 Flame licenses, these are deployed in such a way that the team can scale the volume of active Flame workstations depending on its work schedule.
"Being able to scale Flame workstations up and down as projects demand, as well as make sure we're upgraded to the latest version of Flame automatically, has made a tremendous difference to us in terms of time and cost savings," said Dave Young, Head of Engineering at Carbon. "We can launch an AWS Flame workstation and have an artist up and running in a third of the time it takes to set up a machine in the traditional way on-premises."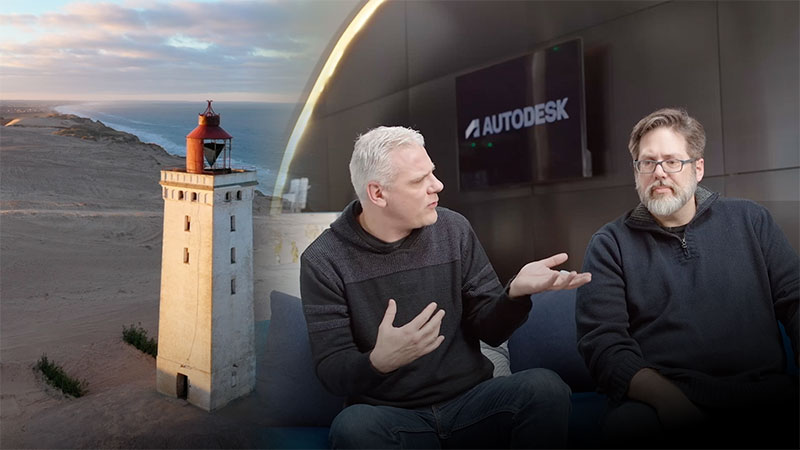 Video thumbnail
"We have also engineered our cloud pipeline to automate the archiving of every project that Flame is responsible for. Our artists no longer have to babysit the archive and can just log out at the end of the day. Meanwhile we are taking advantage of the robust data protection. Everyone is pleased with the performance they are getting out of these workstations, plus the flexibility they give us."
Collaboration and Reviews
Flame is also qualified for use with LucidLink and Hammerspace cloud-based storage systems, which lends further support to organisations aiming to shift production and post processing to cloud set-ups.

When they need to connect with their clients, Flame artists can take a direct NDI preview out of Flame into Moxion Rooms, anywhere within the post pipeline, as a Live Asset through Moxion Connect. Using the Flame and Moxion API, it is possible to send a Flame sequence to Moxion, bring it into a Room for review, and send a report of the review session back to the Flame artist. Moxion can also be used as a virtual video village on set to view material as it feeds from the camera, to support live collaboration from set. www.autodesk.com