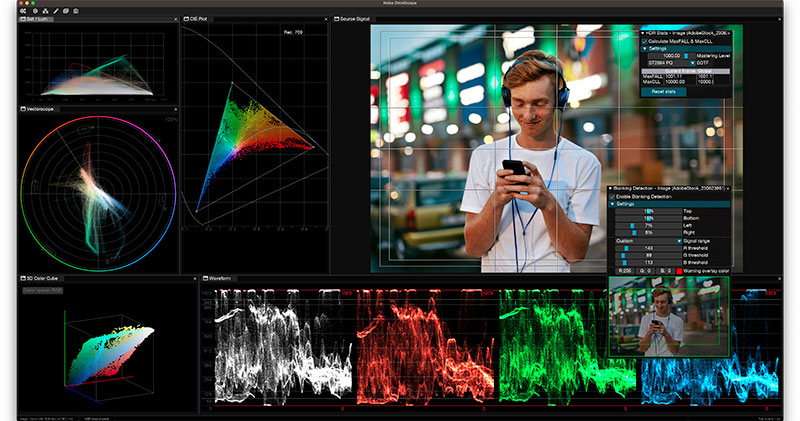 Access to accurate information about the colour and exposure of source footage is crucial to the colour workflow on productions, making video scopes essential to modern grading suites and DIT carts.
Recognising a need to address persistent gaps in such information, the founder Tomasz (Tom) Huczek of Time in Pixels developed Nobe OmniScope, a software-based suite of scopes that help users to analyse many types of video sources and imagery with standard post production tools.
As an AJA Developer Partner, Time in Pixels worked with AJA to design support in Nobe OmniScope for AJA desktop and mobile gear like KONA 4, Io XT, AJA U-TAP and T-TAP Pro. KONA 5 and Io X3 integrations are planned to support future customer demand.
Time in Pixels specialises in developing tools for filmmakers, colourists and post professionals who work on cinematic, commercial and episodic projects, as well as photographers. The company launched Nobe OmniScope in 2021. Tom and his team initially designed the software with colourists in mind, building in support for post applications like Adobe Premiere Pro, After Effects, LightRoom and Photoshop, Apple Final Cut Pro and Assimilate Scratch, among others.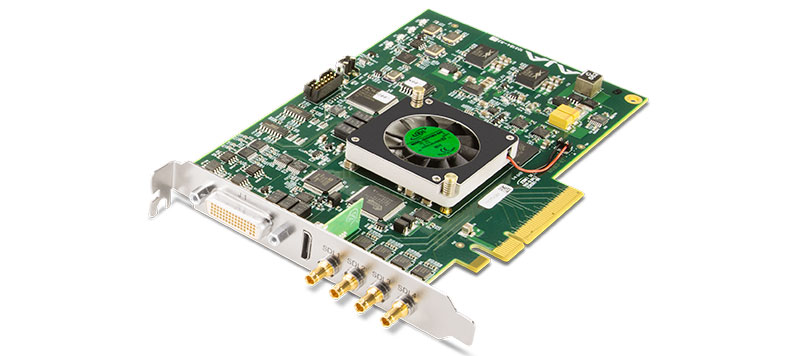 However, when it launched, demand quickly rolled in from other creative disciplines, including DITs, as well as live and virtual production professionals and monitor calibration specialists. Colour scientists have also been using the software to verify some of their theories or to experiment with formulas.
"All the customer feedback we receive is invaluable, and we do our best to accommodate it. This includes requests for support for the audio and video I/O devices from AJA Video Systems," Tom said. "Requesting a Developer unit from AJA was straightforward, and the SDK was easy to follow, which made the integration seamless. It's been a pleasure collaborating with AJA on the integration."
A typical Nobe OmniScope setup in a facility or on a DIT cart includes a colour grading workstation equipped with a computer, a high-quality monitor and a colour grading panel, as well as the software and an audio and video I/O card or box. Although the software supports a range of I/O tools, Time in Pixels regularly recommends AJA's I/O devices to customers. "AJA gear is easy to use and install, and it's durable," said Tom. "We're confident that it's going to work as promised for customers, with high colour accuracy and low latency, so we know they'll be happy with it."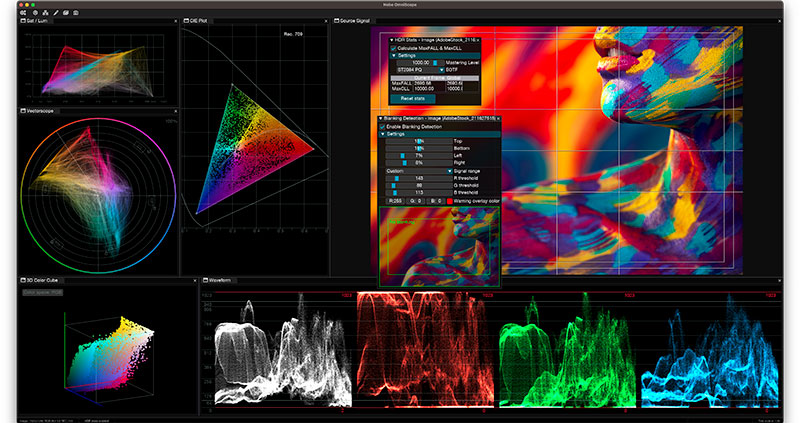 With the continued rise in demand for HDR production and post in recent years, Time in Pixels has received several customer inquiries about best practices for monitoring HDR content. "When it comes to monitoring HDR with Nobe OmniScope, we often recommend AJA KONA 4 for I/O because it's well-suited for this application and is future-proof," Tom said. "It works well for HDR and virtual production environments."
As the industry continues to evolve, the Time in Pixels team remain optimistic and prepared to address emerging developments. "I think we'll continue to see new and interesting advancemes in XR, virtual production, HDR and other areas, and we're tailoring our roadmap accordingly," said Tom. "AJA frequently releases products that address the needs of emerging market as well, so I'm confident there will be more AJA tools to come bringing interesting new opportunities." www.aja.com