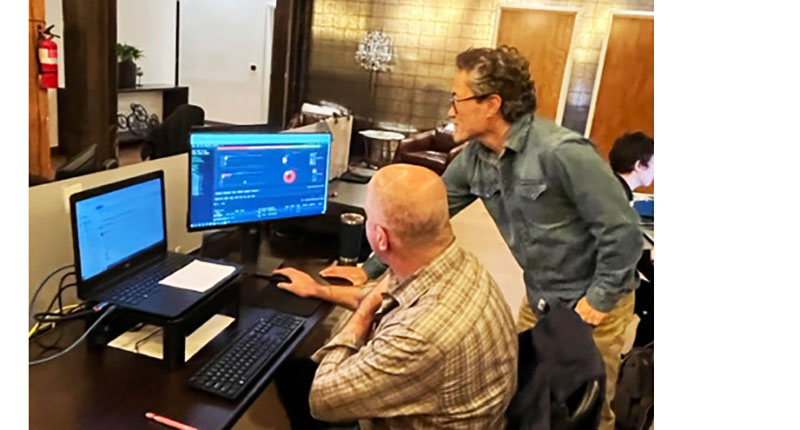 Preparing entertainment content for global distribution is growing more complex due to wide adoption of remote workflows, cybersecurity threats and increasing media file sizes. As a result, post production and digital media processing services that are secure and reliable are essential.
Post production and digital media processing company IDC, at locations in New York and Los Angeles, works on projects spanning episodic series and films and master QCs for clients around the world.
Clients First
"Our clients are our top priority, and a lot can happen in the render that might get missed in post. Our job is to spot those issues and fix them before the file reaches the client," said IDC-LA COO Rosanna Marino. Because the work often involves a massive volume of data processing, they have developed automated data processing workflows based on specific equipment. Their workflows help them meet this demand with reliable results and stay competitive without a major upfront physical infrastructure investment.

It's not unusual for IDC-LA to deliver more than 20,000 files a month to clients globally. As projects arrive, the team must determine where each client file lives and its contents. To automate this process, Rosanna and team developed intelligent workflows built with AJA Diskover Media Edition and Xytech's MediaPulse, a resource, work order and asset management system. A dedicated plug-in integrates the two softwares.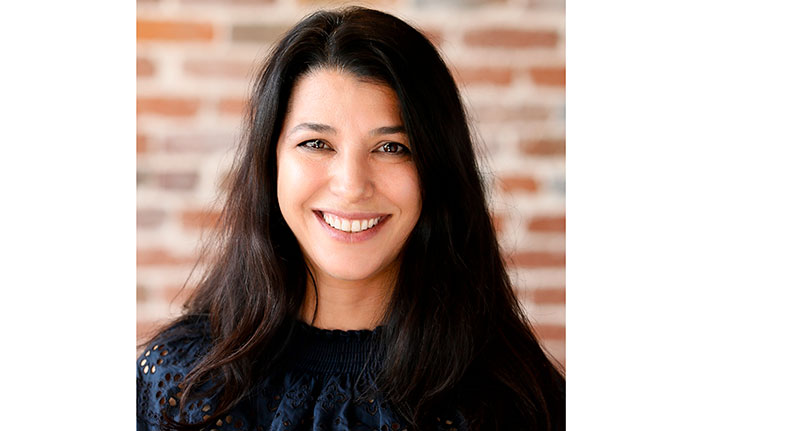 Rosanna Marino, COO at IDC-LA.

AJA Diskover Media Edition itself comes from a partnership between AJA and Diskover Data. The bridge between those two companies' products and software resulted in tools that assist with granular searches, workflow automation and the launch of third-party platforms directly inside workflows.
Intelligent Workflows
At IDC-LA, MediaPulse tracks physical and digital media with personalised searching, and helps users develop and initiate complex workflows. It also gives direct access to data through REST and SOAP APIs. When a new asset and its information is added to the MediaPulse work order system, its asset number is assigned as a field to the file within the Diskover Index. Then, by taking business context from MediaPulse and applying that context within AJA Diskover, IDC can automatically correlate their order management system with their storage system.
The intelligent workflows ensure that every file lands in a designated folder and define the initial path a file must take until a team member steps in to set up profiles, create files or complete QC.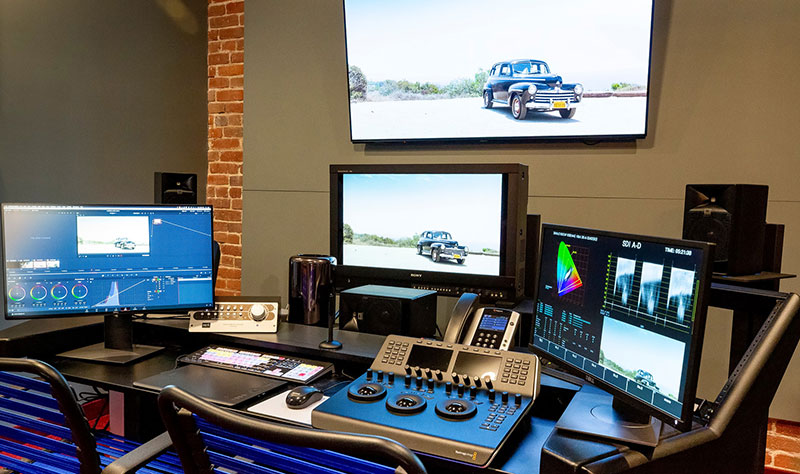 Colour suite
To speed up media processing and project turnaround, especially for projects containing data-rich content, the team creates profiles and accesses them from their Telestream Vantage system, and uses the Colorfront Transkoder, which automates fast digital file conversion, including DCP and IMF mastering. Profiling is done to review source data, understand structure and create useful summaries of data. It can identify potential for data projects, but also discover data quality issues or risks.
Vantage Connection
Access from Vantage, used for transcoding proxy generation and deliverables, is possible due to another plug-in that allows end-users to submit files for transcoding directly from the AJA Diskover Media Edition UI. The advantage is simplicity – Vantage can be fairly challenging to onboard and use. AJA Diskover can be used by all end-users without accessing the production tools and source files or negotiating back-and-forth steps between the two applications. It also limits Vantage's many transcoding options to the relevant ones, and AJA Diskover's global index makes it much simpler to find files compared to Vantage.
Diskover Media Edition is applied in a variety of ways, depending on the client. Files generally come in electronically and are fielded to a landing zone, at which point the appropriate team members are notified. Depending on where the files land, an automated backup might be generated in the cloud for disaster recovery, for example. IDC producers then use Diskover Media Edition to signal to the team that it's time to move the files to their next locations and alert relevant team members of their arrival.

"We knew Diskover Media Edition would be a great fit with built-in automation tools and ties to MediaPulse, and it exceeded our expectations. The software has also made file scanning so quick and automatically indexes all our file systems every 30 minutes," noted Rosanna.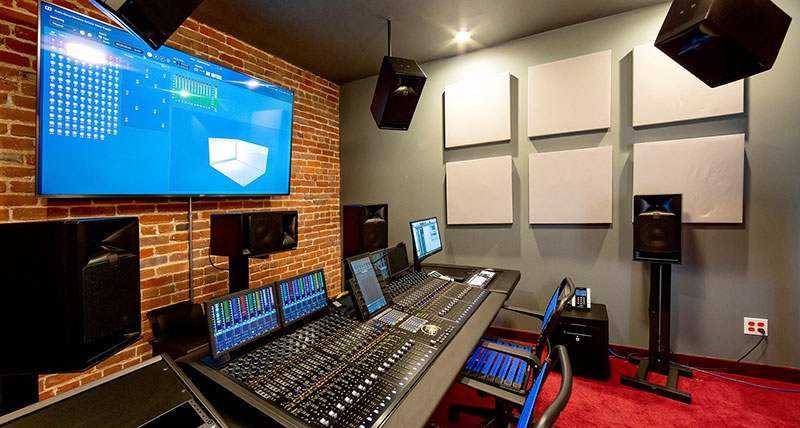 Dolby Atmos bay
Super Searching
On the backend of this index is ElasticSearch, a widely adopted engine. "Using ElasticSearch with Diskover Media Edition, means we can search on nearly anything, from tags to file names or parts of file names. We can even search using a client. The software interface will present everything from that client, and we can then narrow the results," Rosanna said. "It also scans our disaster recovery cloud. Our client service reps can search the index, find the asset they need, and send in a work order to pull it down from the cloud when required."

IDC-LA's automated workflows have simplified operations, giving the customer service team more insight into the data they're working with and presenting it in concise reports that can be shared with relevant stakeholders. There's no need to ask the client where the files live because all the information is available in a central location, whereas before, finding the file, sending it to an operator, pulling it up, and digging up the required info took a lot of back and forth. www.aja.com