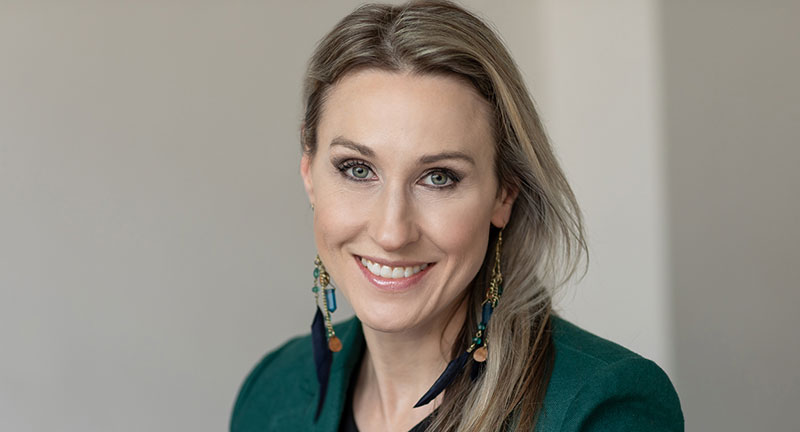 The Fuse Group, parent organisation to FuseFX, FOLKS, Rising Sun Pictures (RSP) and El Ranchito has announced the appointment of long-term RSP executive member Jennie Zeiher to the role of President of RSP. In this new position she will oversee the day-to-day operations of the business succeeding Managing Director and Co-Founder Tony Clark. Zeiher will report to The Fuse Group CEO, Sébastien Bergeron. Clark will continue as Managing Director, consulting to both Sébastien and Jennie.
Jennie's appointment comes off the back of 15 years at RSP, with eight years in her role as Head of Business Development, where she has been instrumental in securing high-end work for the company and helping it build a reputation as a trusted brand, and one of the most well established and respected visual effects studios in the world. "It is our unwavering commitment to delivering the highest quality artistry and service to our clients that has helped make RSP an icon in the visual effects industry and a trusted partner for filmmakers," said Jennie.
Sébastien said of the new appointment, "I am proud to elevate Jennie into this role. She is a natural leader who has an exceptional vision for RSP's brand. I look forward to continuing to collaborate with her and to build the next generation of visual effects studios alongside The Fuse Group's sister brands."
The appointment of Jennie frees Tony to drive long term strategy for the award-winning facility to help cement its potential as a global industry leader in visual effects. Tony will help drive innovation, long-term strategic partnerships and the Group's growth objectives.
Jennie now looks forward to the new challenge of being at the helm and is fully supported by Tony. "Jennie was the obvious choice to be RSP's next leader. Her skills, knowledge, strong relationships with clients and sheer passion for the organisation will ensure RSP's continued success. Jennie has my full support and I know she will excel in this role," Tony said.
In 2017, Jennie was awarded a scholarship toward a Master's Degree in Business Administration (MBA) at the University of South Australia, graduating in 2019, completing the rigorous, four-year program in a little over half that time. Jennie is a Graduate of Australian Institute of Company Directors (GAICD) and is a current board member of the Visual Effects Society (VES) Australian section.
Jennie said, "It is an honour and a privilege to lead such a talented crew at RSP and to help facilitate what is next for the both the business and its people." www.fusefx.com