BBC Street and Youngster Modernise Colour with New Baselight Workflows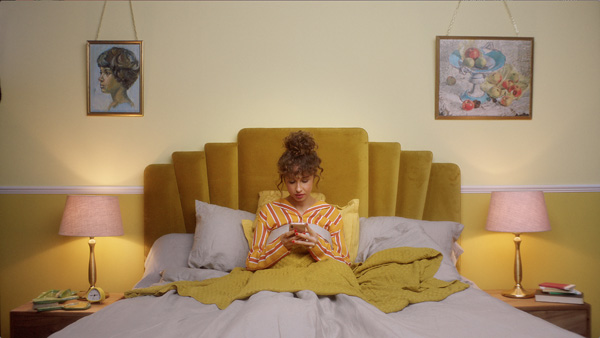 Commercial work at Youngster
Two post production facilities in the UK, BBC Street and Youngster have incorporated the FilmLight BLG file, developed for users of Baselight grading software, into their finishing workflows for broadcast and commercial content. Baselight's core architecture retains the original camera footage throughout post production processing, and meanwhile captures all of the production's grading and finishing decisions as metadata in the BLG file, which the BLG workflow capabilities are based on.
The BLG file is small and portable, in an OpenEXR high dynamic range raster file format, and can be used to create, review and transfer looks between people, workstations and certain types of software.
BBC Street, the in-house post-production facility at BBC Scotland in Glasgow, works mainly on internal productions, which are broadcast on national and international BBC services, BBC Scotland and BBC Alba, the Gaelic language channel, and cover diverse progamming including adult and children's drama, short films and documentary features. But, they often take on work for external clients as well.
Ready for New Business
The company has installed a new Baselight TWO system, wanting to upgrade their grading and finishing suite creatively and technically, and improve the customer experience generally. Having the system's new 4K and HDR tools would help keep their services in line with market expectations and potentially broaden their client base. Colourist Tom Nicol said, "An up-to-date system attracts and encourages people to finish with us – grade, online, dub and delivery – and means we are ready us for new business requiring 4K/HDR grading and delivery."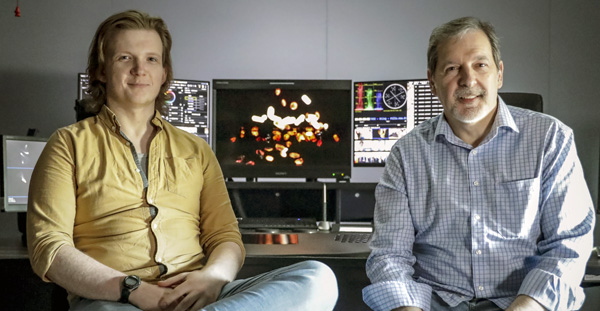 Mike Trevett (left) and Tom Nicol, colourists at BBC Street
"We also use Baselight for rescue work on productions that have had problems on the shoot, and to do some effects and compositing. Baselight TWO has made that kind of work easier," said his colleague colourist Mike Trevett.
"Being able to grade a variety of footage shot on different cameras, with archive thrown in, knowing that you'll have a uniform scene-referred working experience where what you see is what you get at the consumer's end, is valuable for everyone working on a project at many points along the workflow."
Circular Workflows
As well as the upgrade, BBC Street has also implemented render-free circular workflows on many productions, using Baselight for Avid plugins in several rooms. This means that editorial and finishing staff see the latest grade in context, and Avid editors can make tweaks if necessary without round-tripping the content to the grading suite, avoiding extra transcoding and rendering steps.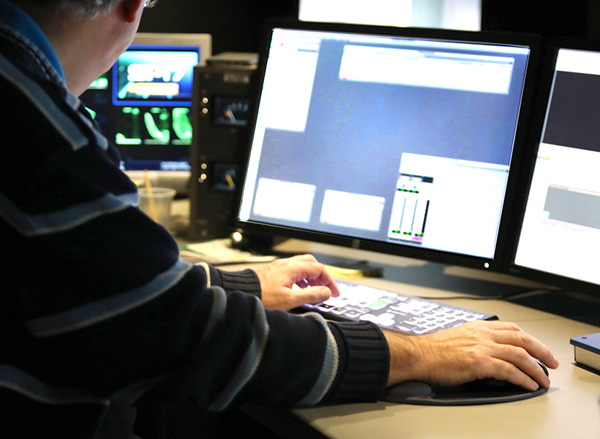 This is possible because of the Baselight BLG format's ability to retain all content in its native form all the way until the deliverables are created, and also the Baselight Lens, which when pointed at a directory of BLG files enables Baselight for Avid to apply the correct grade to each Avid clip automatically.
Broadcast timescales can be very tight, and Tom Nicol believes that the Baselight approach makes the best use of the available time. "We can address more finishing requirements in the grading suite," he said. "It reduces time spent on correction and matching sources, so more actual grading can take place – and in 4K/HDR."
Tom and Mike both believe the new Baselight TWO with its version 5 software makes fundamental improvements to the previous version, especially the new FilmLight colour spaces and the Colour Space Journey updates. The Journey view records and displays the project's input colour space followed by the working, viewing and mastering colour spaces, plus notes on any grading and conversions that have been done.
Starting Young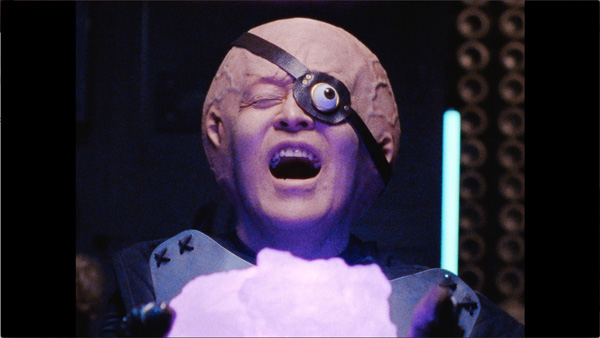 Still a relatively new finishing house in London, Youngster is an autonomous joint venture between two editing failities, Whitehouse Post and The Quarry, which the parent companies established in 2016 to carry out finishing services for their own clients and for other production companies. Youngster's services include VFX and online editing, and their team works on commercial projects for clients including Treatwell spas and Mulberry fashion as well as music videos and other short form videos.
Both of the studio's Flame suites are equipped with BLG for Flame, and all 20 Avid rooms have the Baselight for Avid plugins so that clients can see fully graded material in any room in the facility. Using FilmLight's BLG workflow, they can exchange content directly, without rendering, between Flame VFX, Avid editing and the Baselight grading and finishing suite. This means any Flame or Avid system that can see the same original footage, can also recreate the full grade, in real time, just by exchanging the compact BLG.
Parallel Teams
Youngster is unusual in their ability to handle all types of post production tasks under one roof. Broadcasters and production companies tend to use Baselight for Avid, and the commercials houses like the ability to use BLG for Flame. Within the facility between VFX, editing and finishing, they can work in parallel, which is more efficient and usually gives a better final look because everyone is working toward the same goals, all the time.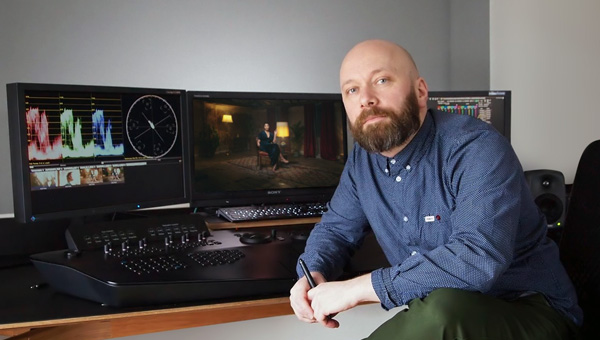 Jim Bracher, senior colourist at Youngster
Youngster's senior colourist is Jim Bracher, who originally learned colour grading at The Mill and joined the studio in 2018. He has worked on commercials, fashion films, music videos, shorts and documentaries for clients including BMW, NBC, Gucci, HP and The Guardian. "This workflow means we can develop looks as we go, with VFX artists and editors contributing, rather than putting a final grade on a finished cut," he said.
"It also means I can say 'I have time to do this now, so you can do that' to colleagues, getting the best results from whoever is available. This flexibility, combined with Baselight's functionality for jobs like skin clean-ups using Matchbox shaders, gives us a collaborative way to deliver a better result, particularly in the commercials work we do, when we are always working under short deadlines." www.filmlight.ltd.uk
Keeping up with Baselight's new tools
If you are interested in following new developments in the Baselight software, in this video presentation, colourist Andy Minuth demonstrates new functions based on FilmLight's frequency separation techniques - Texture Equaliser, Texture Highlight and Texture Blend - using practical examples.