Mystery Box Refines HDR Production and Post with AJA HDR Image Analyzer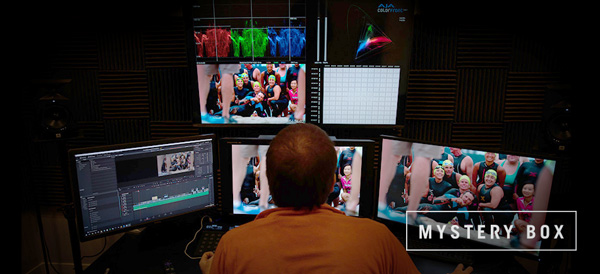 AJA HDR Image Analyzer is a 2018 Digital Media Award winner in the PRODUCTION category for Monitoring.
The team of content creators at Mystery Box carry out film and video production and post production services with specialties in 4K and 8K production, new media advertising and entertainment, and Dolby Vision and HDR finishing. Based in Utah in the US, they also capture stock footage from around the world.
One of Mystery Box's first HDR projects was for an LG product launch at CES 2016 that required mastering NASA footage to demonstrate the display capabilities of LG's HDR-capable OLED TVs. Since then, Mystery Box has been Dolby Vision qualified and performs HDR grading services to clients interested in creating immersive viewing experiences. Dolby Vision processing was developed to more accurately replicate what the human eye is capable of viewing than traditional standard dynamic range video.
Creativity Plus Accuracy
To address challenges typically encountered with HDR productions, Mystery Box recently acquired the HDR Image Analyzer, a HDR waveform, histogram and vectorscope monitoring and analysis system that AJA developed in partnership with Colorfront. They have integrated the system into their post-production workflow and use its tools to improve the accuracy and level of precision they apply to reviewing and analysing colour grades of 4K/UltraHD and 2K/HD imagery.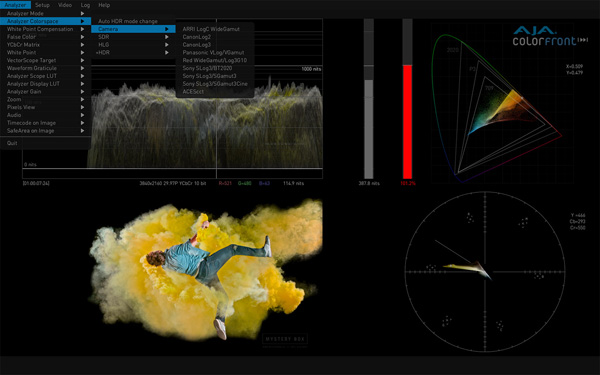 "We wanted to be able to achieve pinpoint accuracy for detailed HDR colour correction," said Samuel Bilodeau, Head of Technology and Post Production at Mystery Box, "HDR Image Analyzer gives us the precision to assess the colour and brightness values of a specific pixel without giving up our global perspective on the grade, so that we can creatively and accurately adjust its midtones and speculars.
"Our brains interpret dark regions differently than the rest of the image, and so instead we rely on HDR Image Analyzer to precisely and objectively review all colour data. We then gain insight on how to make our images look as good as possible."
Display Limitations
He commented that when working in HDR, it is easy to accidentally push colour outside of the acceptable P3 colour gamut or to push brightness outside of the range of the display. HDR Image Analyzer catches these operational errors so that he can hand off pictures, confident that they will be identical to the intended mastered look on any display. "It's a very valuable tool for HDR colour grading - or any time you're producing real-time HDR output," Samuel said.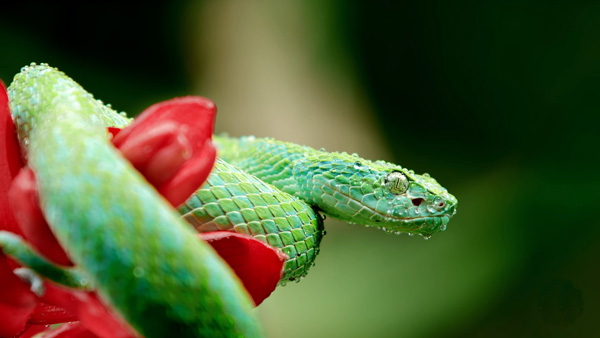 Aspects of HDR Image Analyzer that he finds the most useful are its compatibility with all major camera log types on input, and the tools that include colourspace adaptive vectorscope monitoring and the new gamut scope. "HDR Image Analyzer is able to uncover information and insights about what you're actually doing with the picture and how it's responding in HDR, with a depth that you can't get with traditional video scopes," he said.
HDR Image Analyzer in Action
Mystery Box has one HDR Image Analyzer centralised on their 12G SDI video network. From there, it works with an AJA 12GM Mini-Converter to split the signal into quad 3G-SDI for 4K 60P input, and with an AJA HA5-12G HDMI to 12G Mini-Converter to convert the Analyzer's output back to SDI. This feed can be routed to any of the UltraHD displays installed in their office or grading bays. "With this setup, we have the flexibility to use HDR Image Analyzer in any of our grading suites, which is very helpful," said Samuel.
While analysing footage from a recent international shoot, he used the device's real-time tools to supply live feedback on the colour grade, allowing him to make direct adjustments. Since HDR Image Analyzer accepts Log from all major camera types, it's also been helpful on set for the DIT and cinematographer to understand where the scene's dynamic range is landing in the spectrum in an easy-to-read interface.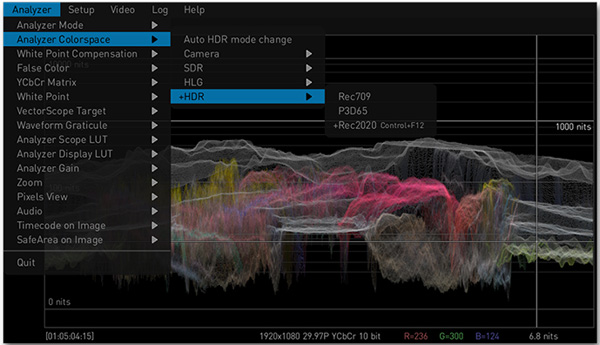 He also said the gamut tool is a straightforward way to identify how much of the image requires the broader master colour space, and the peak brightness tool is convenient for quickly review overall and peak luminosity in NITs.
By implementing accessible custom set-ups for analysis modes and colour space combinations, Mystery Box uses HDR Image Analyzer along the whole production pipeline without needing to change tools. Using the LUT converter tool, the team can also view how the final HDR grades will appear on SDR displays and make further real-time grade adjustments if necessary. www.aja.com