Góndola Powers 'Light in the Darkness' with AJA Io 4K Plus for 4K HDR Doco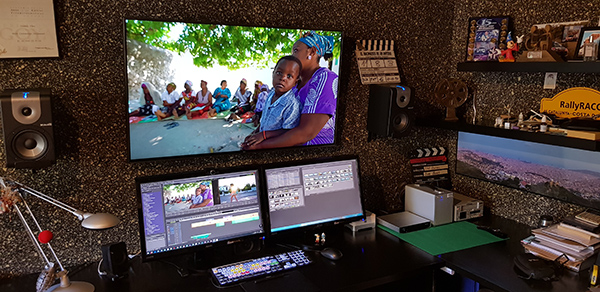 Production company Góndola Films in Seville, Spain specialises in human interest documentaries, and was founded 15 years ago by director José Borrell and producer Sara Fijo. Each project they produce explores economic and social issues people face in the developing world. Their latest documentary, 'A Light in the Darkness', took place on the small island of Ibo off the northern coast of Mozambique, where they spent time with two young girls filming their experience of education in the third world.
To capture the emotion of each child's narrative, the team shot the film and carried out post at 4K resolution in HDR. Jose Borrell, acting as director and editor, said that using higher resolution formats and the broader colour spectrum available through HDR helps them to create more attractive visions of the world and impactful stories filled with hope. But, in practical terms, this approach brings some challenges to smaller scale, on-location productions like 'A Light in the Darkness'.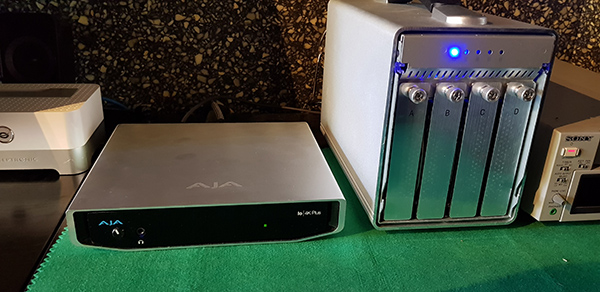 At the location, the crew shot primarily with a Sony NEX FS700, and used a Sony Alpha7 SII as a secondary camera, capturing handheld shots on a GoPro HERO 6 and recording aerial shots using a DJI Phantom 4 Pro drone. As all footage was captured in HDR, the production used the AJA Io 4K Plus device for Thunderbolt 3 video and audio I/O to review the 4K HDR footage on set and during post.
Sara Fijo, the film's producer, said, "Modern equipment makes it more affordable now to capture 4K footage with a strong mid-range camera. But post production in 4K HDR, and monitoring your work in real time without compromising image fidelity, is still the real challenge. For this project we were using Io 4K Plus to review live footage. It not only preserves UltraHD image quality, but also displays the full HDR spectrum of colour."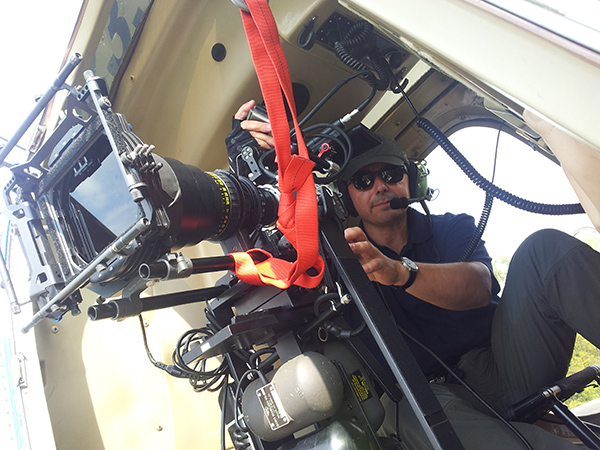 Io 4K Plus supports 4K, UltraHD, 12G/6G/3G/1.5G-SDI, Dual Link, HD-SDI and SD-SDI. For HDR productions like this one, it also supports UltraHD and HD over HDMI 2.0 for both capture and output – which is useful because HDMI output accurately displays HDR 10 and HLG.
12G-SDI and HDMI 2.0 make it possible to use single cables for both input and output. 12G-SDI is backwards compatible with SDI sources, thus handling all I/O through a single port. HDMI 2.0 allows high raster and frame rate capture, which can then be fed to affordable HDMI 2.0 displays.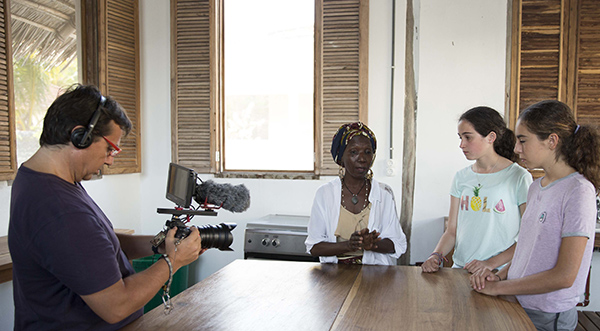 Gondola's team cut the film in Avid Media Composer, using AJA System Test to monitor their drives and configure the workflow for optimal performance and fast renders. System Test evaluates and displays drive performance statistics so that users can predict their hardware's ability to record and play back various resolutions and codecs. Test results and configuration information are displayed in a simple UI with pulldown menus for choosing the type of test to run, which drive to evaluate, the video size and frame rate, plus overall file size and connected video devices.
"With traditional productions, you can control set variables and optimise shooting conditions, but that's a luxury you don't always get in the field as a documentary filmmaker. It was critical that we work within a range of 10-bit colour to be able to fix issues in post," Jose said. "Using Io 4K Plus to view the video early on in production meant we had more flexibility to use vivid colours as part of our story. It also lowered our overall costs, made clean up work in post more efficient and ultimately gave us more creative control throughout production and post." www.aja.com