Treehouse Edit Gets an Edge on Finishing with Autodesk Flame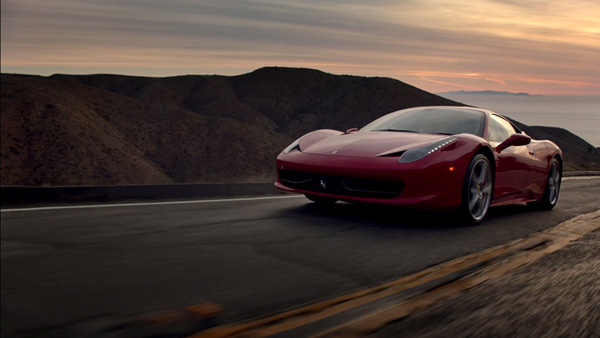 Treehouse Edit post production studio runs a small but tight operation in Dallas, Texas with a talented team of ten artists - editors, motion graphics artists and finishing artists. They have attracted clients such as the Richards Group, largest independent branding agency in the US, and landed commercial jobs for Russell Athletic, Toyota, 7 Up and others. Included on the team are editor Peter Tarter, who launched the company in 2012, and Autodesk Flame specialists Bryan Bayley and John Fegan, among others.
"With a small team, it's easier to communicate on projects and work together, so we're able to accomplish a lot more in less time," John said. "For example, Bryan and I will do online effects while our editors are cutting a project, and when we get to the finishing stage, we'll review the project, get client feedback, consult with the editors and make changes - all with our client in the room. Having a live, interactive process like this in place is becoming important as we work with more creatives who are used to instantaneous feedback."
No Boundaries
This kind of real-time, collaborative review process requires creativity, skill and confidence, and is made possible by the speed and flexibility of the Flame software. A majority of CG modelling, texturing and lighting at Treehouse is done on Flame Linux systems, but John also uses Flame on a Macbook Pro on-set. He uses Autodesk Maya to model highly detailed, complex objects. He said, "The connection between Maya and Flame just keeps getting better, and has simplified and shortened my workflow over the years. By leaning on the strengths of both, I can get the best results in the least amount of time."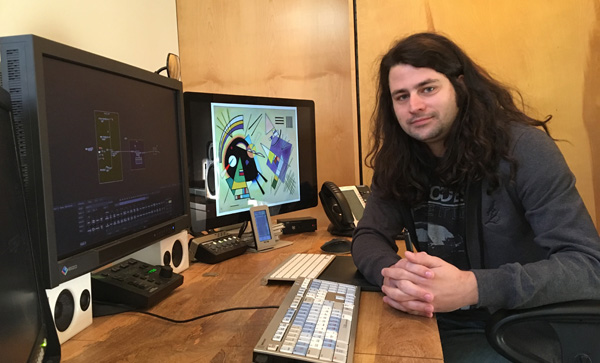 John Fegan on the Flame at Treehouse Edit, alongside some 20th century inspiration.
Although John hadn't learned Flame when at college, he was attracted to it later on by seeing just what Flame artists can do. He had always enjoyed the creative stages of any project he was working on, and liked that Flame let him work on all aspects of a project in a much more hands-on way, without feeling held back by tools or confined by boundaries. "I had many opportunities to learn alongside the artists, who showed me a lot," he said. "I noticed early on that Flame artists are usually the smartest, most creative artists around, and are usually the people heading up projects and getting into details."
Fluid Workflows
Treehouse is currently using Flame 2018.2, which has also simplified its workflow with more functionality like contextual menus and pybox - a new software handler used when processing images via external renderers in applications like Maya and Foundry NUKE, controllable via Python scripts. John has been checking out the updates "Using the contextual menus, I can work faster between Batch and Action. I've just started dabbling with pybox, but so far, it's incredible," he said. "There's so much you can do with it."
Action is Flame's multilayer compositing tool for creating complex VFX. It performs all FX-related tasks including animating clips in 3D and adding camera, lighting and shadow effects. Batch, in contrast, works as a flow graph environment for procedural compositing with access to almost all of Flame's effects and image-processing commands, integrated into that environment. Artists use the Batch environment to assemble a process tree of clips and nodes, where the result of each operation serves as the source for the next one – thus, a Batch pipeline remains editable and is never fixed.
John gave some examples of the 2018.2 updates in Treehouse's workflows. "While recently working on a shot using a replacement for a turning head, I pyboxed it to NUKE, brought the smart vector into Flame and completed everything I needed to in Flame without having to export the shot," he said. Using Nuke's Smart Vector tools, artists can work on one frame in a sequence and then use motion vector information to accurately propagate the results throughout the rest of the sequence, which means the vectors only have to be rendered once.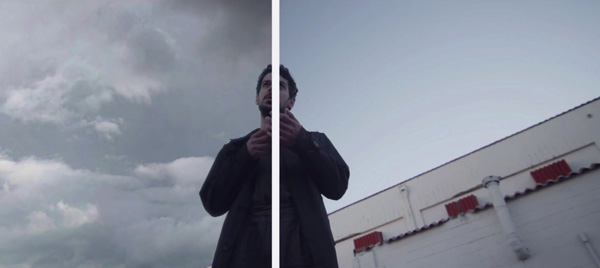 Live Integration
In practical terms, working with pybox is a combination of both interactive software and written batch. "For what I've used it for, mainly workflow, it's great for getting something from Nuke back into Flame as fast as I can," he said. "One of the limitations is that if your pybox/Python script was written in a resolution of 1080, as mine is, and you then try to use a different resolution, the script must be adjusted or it will crop down your images.
While working on a commercial for Texas grocery chain H-E-B, Treehouse needed to integrate a CG version of H-E-B's signature sign into live footage. They tracked the entire project in Flame to establish the sign's correct position in 3D space, imported the CG content and then tweaked everything live in Flame to achieve the right colour, shine factor and shadows.
When they encountered challenges in the ambient occlusion while working on the sign itself, Treehouse used the improved FBX export workflow to export an FBX version of the CG sign into Maya. While it's always been possible to import FBXs into Flame, exporting models back out after animating in Flame, for example, was another matter.
Now, models can be exported back to Maya, especially desirable since using the Arnold renderer with Maya has become faster and easier as well. "We carried out a quick render pass for ambient occlusion, brought that back into Flame, married it up with the other elements and had a great looking sign in under an hour and a half – a process that would have taken up to seven hours before," said John. "I haven't explored pybox for Maya yet but have seen some examples, and I'm really looking forward to it. It looks as though it will be a great tool."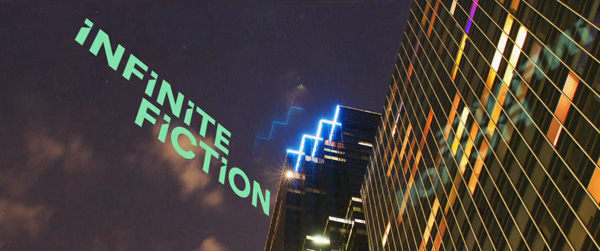 Flipping Sunsets
A 60-second spot for a car manufacturer posed a series of somewhat different technical and creative challenges. To capture the sunset as desired, the commercial was filmed with the car travelling down the opposite side of the road from where it needed to be. This required Treehouse to flip the shot, remove the driver, create reflections, clean up the road and make various other adjustments. (See the top photo in this article.)
"Looked at all together, it was a perfect storm. But I knew I could do a lot of it in 2D using Flame," John said. "We were able to track the shots, use Matchbox shaders, create new reflections with PBR, and meanwhile have the creatives standing by for review." Matchbox is an interactive development tool that allows you to run OpenGL Shading Language shader code, to add specific functionality, or create custom effects. Matchbox is useful for image processing effects, but also for simulating 3D effects using image processing techniques like a Z-depth pass.
Automation
Regardless of the project, John's role as finishing artist includes tasks ranging from creating CG assets and graphics to removing logos, exporting content for editors and strengthening Treehouse's pipeline overall. "No day is the same, which makes the ability to work with Flame especially useful. It's such a diverse package," he said. "Right now, I'm working with Python to automate smaller tasks, like exporting to various formats and getting content posted for client review."
A new app he has written searches through a jobs folder and makes context view options through Flame batch export hooks. With it, the Treehouse team can select a job, and the app automatically exports the sequence in Flame to that project and transcodes it to the requested formats. "When the editors are exporting files for client review, if the client requests a change, the editor can quickly make the update, return it in a range of formats, and then pass it up the approval chain in the formats the client selects," he explained.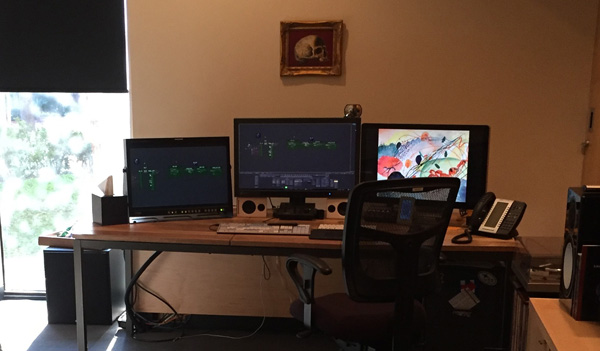 "It's this kind of functionality we can build into our Flame pipeline that's helping to streamline our workflow. It's quicker and simpler for the editor, and makes the client part of the app. We just right click, export and transcode. A node box pops up that gives us all the options, which go off in the background."
Although this sequence has become its own app, it is all accessed through Flame. The editors don't have to move to another computer or launch a different application from the Linux side. Similarly, their organisation for workflows can remain in place for the servers, but on top of that they can automate all the small repetitive tasks that might waste an hour throughout the day - an hour that is better spent with clients working toward the looks and results they want.
Background Flame
Most of his Python scripts are done in batch hooks, but as they are parsed out they go back into the shell, so John is not left waiting in Flame for a render. He said, "If a client wants 15 different transcoded versions of QuickTimes, WMVs, H.264s, MP4s or whatever, the script uses the Flame system in the background to export and transcode while I keep working. It can launch with the python hook, even while launching a different script I wrote, popping it up and executing the commands in a different terminal. The fact that I'm not waiting on anything and can keep working the foreground is where it pays off for us.
When John isn't at Treehouse, he can be found working on volunteer projects, such as a mission trip video he cuts and finishes yearly. This year, he opted to edit the entire project in Flame. He noted, "The recent speed and interactivity enhancements have made it easier to edit in Flame. I can resize, reposition and sequence shot reels, which results in a more direct workflow." www.autodesk.com