AJA Io 4K Plus Thunderbolt 3 Powers 4K/UHD, HDR, Audio Workflows
The AJA Io 4K Plus capture and output device with Thunderbolt 3 makes 12G-SDI and HDMI 2.0 I/O connectivity available for post production, and has flexible audio I/O functionality. Due to the extra bandwidth via Thunderbolt 3, the Io 4K Plus can support 4K/UltraHD and HD large raster, high frame rate, deep color (colour space created by Sony for television) and HDR workflows.
Compatible with new 4K/UltraHD devices, Io 4K Plus is able to scale down 4K and UltraHD to HD in real time at high quality, suitable for monitoring and output. It works with Adobe Premiere Pro, Apple FCP X and Avid Media Composer, among other standard creative software.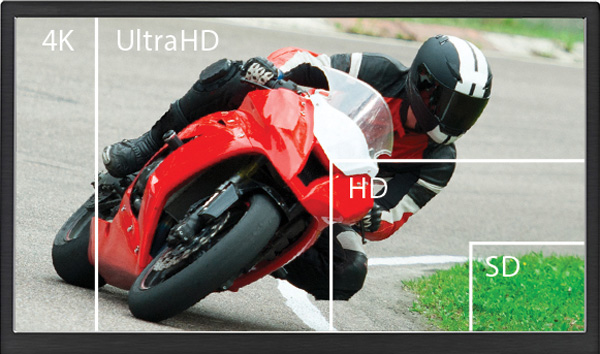 Io 4K Plus is portable and maintains compatibility with Thunderbolt and Thunderbolt 2 hosts. Its 12G-SDI and HDMI 2.0 I/O connections support 8, 10 and 12-bit 4:2:2 and 4:4:4 4K/UltraHD, 2K, HD, SD and, as long as Thunderbolt 3 hosts are used, HFR video up to 60p at 4:2:2.
Two Thunderbolt 3 ports are supplied for daisy-chaining of up to six Thunderbolt devices. The device's audio I/O handles 16-channel embedded SDI, 8-channel embedded HDMI, and 4-channel analogue audio In and 4-channel audio Out via XLR break-out cable.

Desktop Software v14 for KONA
The updates to AJA's free Desktop Software applications, now in version 14, introduce support for Io 4K Plus – via the software Control Panel, launched from the Control Room application, users have 12G-SDI, 6G-SDI and HDMI 2.0 I/O configuration controls for the device.
The updates also add improvements when using AJA KONA and Io gear that simplify 4K/UHD and HDR workflows. Broader audio capabilities in the software allow greater control and integration between NLE timeline audio playback, host system application audio and microphone inputs, and give editors simple, adjustable audio mixing, monitoring and recording.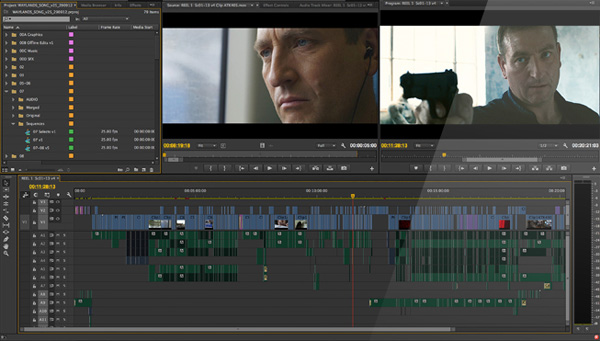 Users can review and play audio files coming from multiple locations – including locally stored files, or via a MAM or web browser – in project timelines. Voiceovers can be recorded to existing media on the timeline with low latency, full duplex audio punch-in with Io 4K Plus, Io 4K and KONA 4 for Premiere Pro CC and Media Composer. For example, you could audition music or other audio from a web browser/MAM/cloud, while listening to playback from an Premiere Pro CC or FCP X timeline.
Io 4K Plus is available now through resellers. The free Desktop Software v14 can be downloaded now from AJA's website. www.aja.com