Panasonic Projects Powerful Images at 20th Biennale of Sydney
For the 20th Biennale of Sydney, a contemporary visual arts festival held from mid-March to early June 2016, Panasonic and the festival formed a special partnership. The Panasonic team supplied projection equipment and collaborated with three video artists, who created three video art installations during the festival.
Among the works of 83 artists from around the world displayed at the festival, Panasonic's projectors, lenses and video walls were in use at the video installations of artists Korakrit Arunanondchai, Charles Lim and Apichatpong Weerasethakul, which took place inside two different venues.
Cockatoo Island
The Panasonic PT-DZ16K 3-chip DLP projector was used for Thai artist Korakrit Arunanondchai's project 'Painting with History in a Room filled with People with Funny Names 3' located in the Turbine Hall on Cockatoo Island. The enormous projection, on a 16:9 screen over 6m wide in a room with ambient lighting, required the projector's extreme 16,000 lumens brightness and very high 10,000:1 contrast ratio to give enough clarity and precise detail.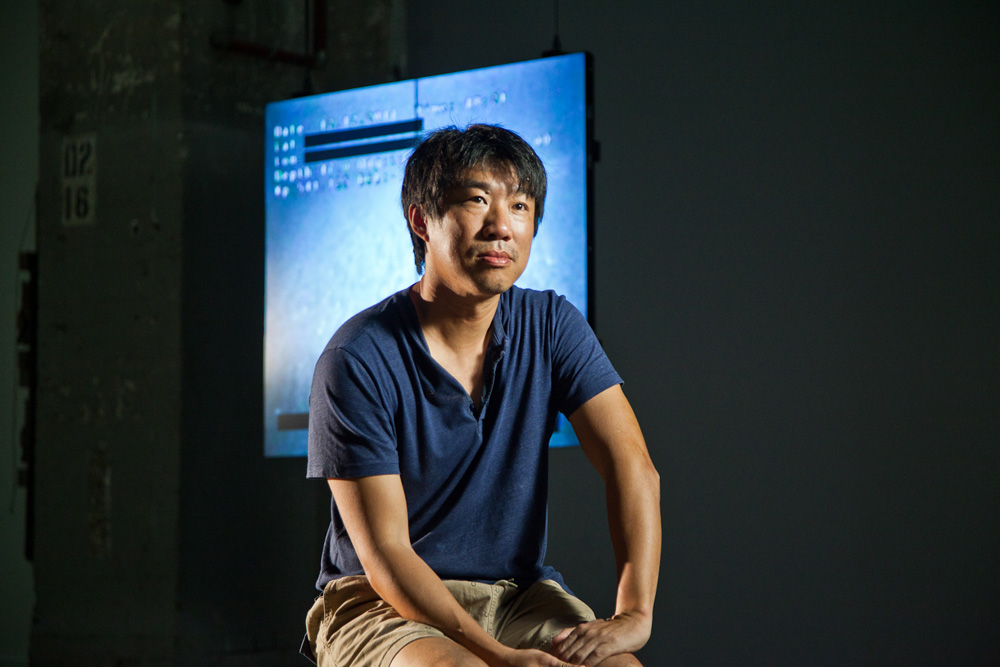 Artist Charles Lim
The projector also has a laser lamp system that can run maintenance-free for many hours, which galleries or museums need for installations that may be on display for months at a time.
Carriageworks
The other two projects were on display at Sydney's Carriageworks art space - Charles Lim's 'Silent Clap of the Status Quo' and Apichatpong Weerasethakul's 'Home Movie'.
Charles Lim's film, exploring the depths of the ocean, was presented through the Panasonic TH-55LFV70 video wall, which has an unusually narrow bezel design resulting in joints of only 3.5 mm. Multiple panels can be connected together to create large, uninterrupted displays, which have more impact. Charles, who lives and works in Singapore, said he prefers using the screen medium for his work, which makes the projection quality especially important to him.
The video artwork of Apichatpong Weerasethakul from Thailand, who is also a cinematographer, showed a floating ball of flame in a dark space, projected by onto a transparent glass pane – this meant the projection had to be at the absolute right height in a darkened room. For this, he used a Panasonic PT-RZ670 1-chip DLP projector because it can be rotated 360 degrees to project from any angle. It can also be used with multiple projectors and has controls for complex geometric adjustment for projecting onto non-flat surfaces.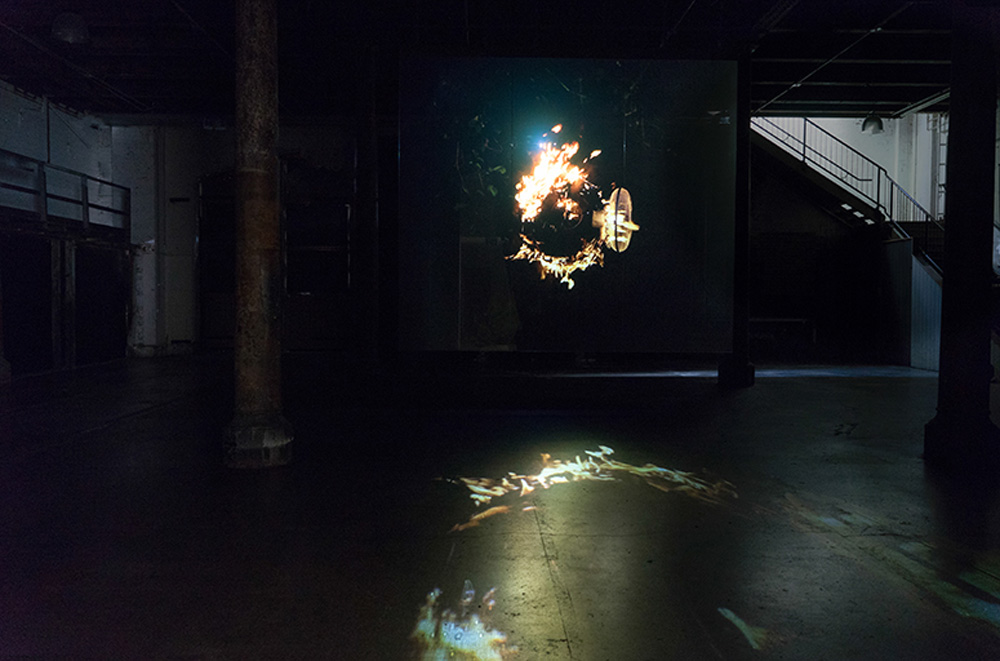 Unusual Spaces
Digital Media World had a chance to speak to the AV Coordinator at Biennale of Sydney, Gotaro Uematsu, about what video installation artists like these look for in projectors for their work. "When you are dealing with artworks, image quality, reliability and consistency of projection are the top priorities," he said. "Each Biennale includes many works that require specialized display equipment. Given that the exhibition attracts an audience of over 600,000 over the three months we are open, it's critical to avoid technical problems. Reliability, flexibility and factors like lens shift and throw distance are all considerations that we discuss with each artist, and every case is different."
"We are often presenting artworks in unusual spaces, from old industrial sites to outdoor locations, so the conditions are incredibly varied. Biennale venues also include the leading museums and galleries in the city where a high standard of presentation is expected and required. Cockatoo Island, one of the Biennale's major venues, is a UNESCO world-heritage listed site. Consequently, although it is considered a flexible location, we have to adhere to quite strict heritage requirements for rigging and placement. Making certain installations work to high standards can be a real technical challenge."
Often, the works are positioned in cavernous old industrial halls with bleeding light, uncontrolled temperatures and dusty environments. For the first time in 2016, Biennale exhibited in a disused old train station, Mortuary Station, in the city's inner east. Two projectors were hung in an old Waiting Room, pointing straight down towards the floor throughout the exhibition.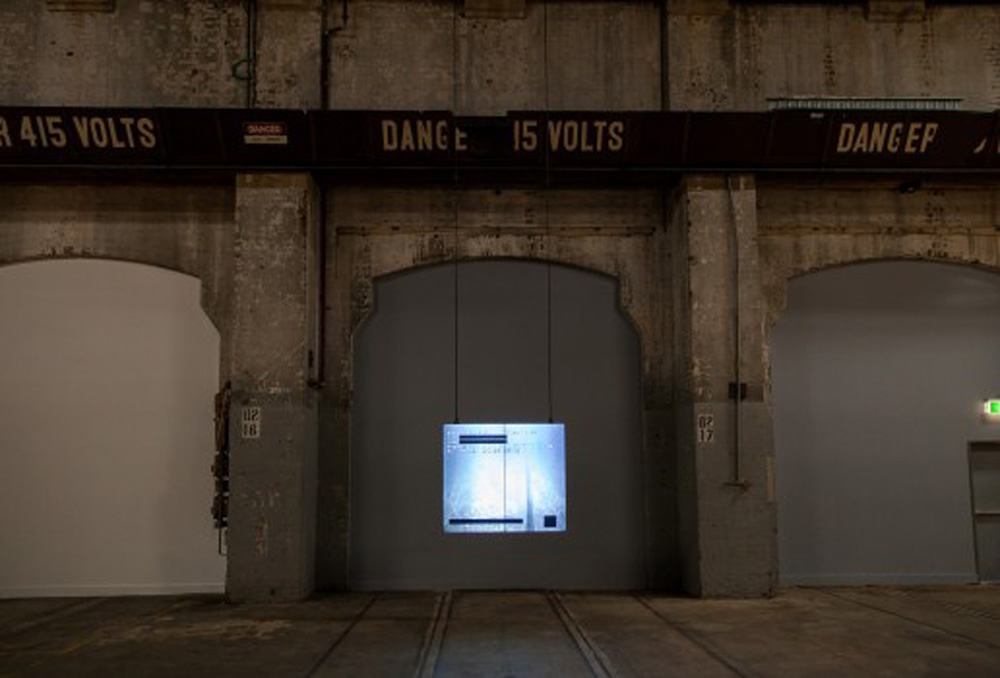 At Artspace, a gallery in Woolloomooloo, they needed the same high image quality from the projectors in a much tighter space, and used the home 1080p models like the PT-AR100 and the PT - AE7000 models with high contrast but lower lumens.
Rear Projection
Gotaro said that specialised artists like these have typically worked for years to refine their approach to image-making. They always discuss the equipment in detail with them to make sure they get the best out of the gear, but also explain any limitations, trying to meet some challenging expectations without compromising the installation or images.
"For example, the discussion with Korakrit Arunanondchai about his projection was mainly about size and how ambient light would affect the image quality if it were front projected, which was his original idea. But we knew the limitations of projectors in bright ambient light, and came up with a boxed rear projection idea instead. The result was superb!" Gotaro said.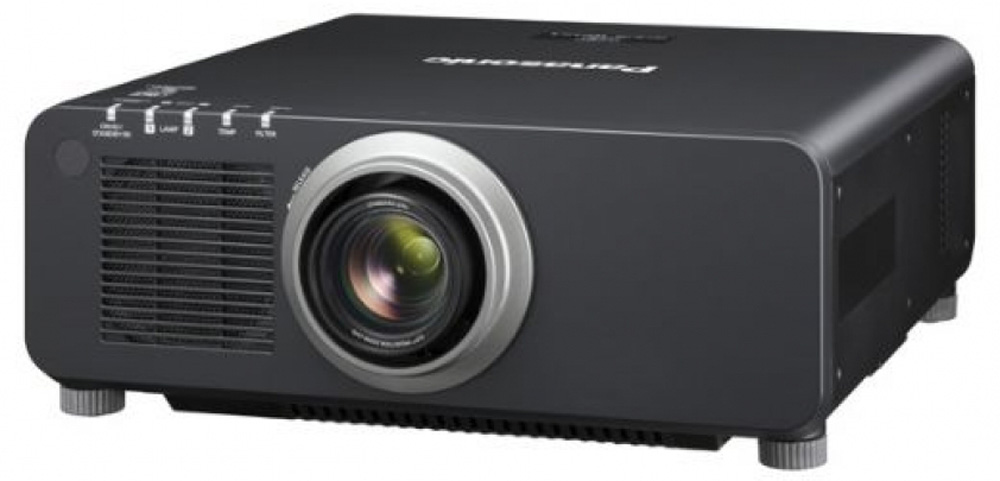 "I'd say his installation on Cockatoo was the most challenging. It was in such a bright room and was such a large projection that we needed something really punchy and bright. The installation required the viewers to be close to the screen, on beanbags lounging in front of the screen, so rear projection and having a high quality resolution kept the image really sharp and clear from their point of view. The DZ16K with a short zoom lens was ideal. Once we built the rear projection box, it was easy to set up the projector. We put it onto a desk and lens shifted the image quite easily into place, adjusted the colour and contrast to suit the artist and lighting conditions. It really worked, and the audiences were captivated."
Since the Biennale team doesn't often have time to do tests with the projectors – most artists are based overseas - they generally prepare 3D drawings to figure out how to overcome some of the trickier installation problems. Normally only available for a short period during installation, the artists are used to exhibiting at major art galleries and museums. "That means we need to benchmark our performance as a leading contemporary art event against global events and institutions," Gotaro said. "Staying up to date on available equipment ensures we can give artists confidence in the standard to which their work will be presented." business.panasonic.com