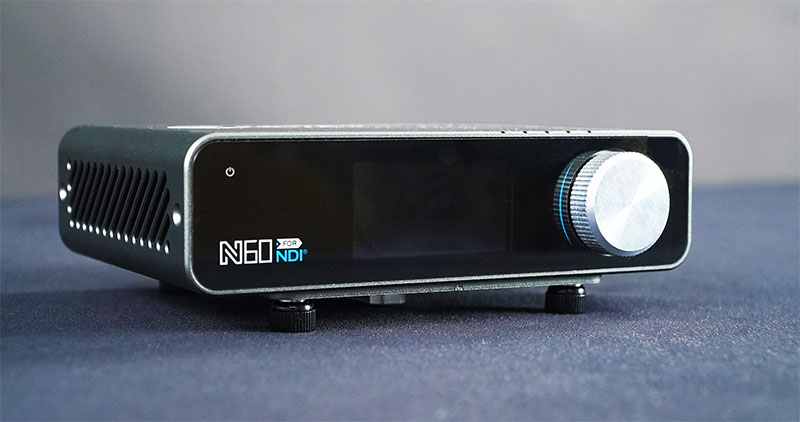 The new KILOVIEW N60 is a 4K UHD bi-directional converter for HDMI-to-NDI and NDI-to-HDMI conversions. The N60 integrates both NDI High-bandwidth and NDI|HX into one, compact converter and directly supports USB to NDI signal conversion. The combined system is designed to simplify and improve the efficiency of workflows in professional IP-based video transmission environments including broadcast, news-gathering, sports, concerts, medical imaging and live events.

N60 is the upgraded version of KILOVIEW's N6. As well as adding support for the two NDI protocols, it also supports 4K UHD with a professional YcbCr 4:2:2 colour space and a 10-bit colour depth. The more common 8-bit colour depth is also available. N60 can achieve high enough colour and image quality, without colour fringing, to meet the requirements of broadcasting and medical imaging clients.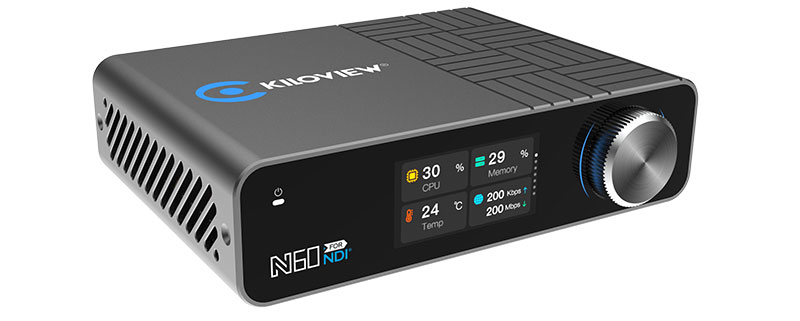 For producers using USB 4K camera sources, the N60 connects directly to the USB video and transmits it to a 4K NDI source, opening further options for NDI production environments. Other features of the N60 include low latency bi-directional transmissions of 4K video with HDMI input and output. It has a built-in IPS LCD screen displaying key parameters for live direction, and a scroll wheel for customising user settings and switching and controlling video sources. At the back of the N60 is a small built-in tally to show the device status.
For users who are producing live events across multiple venues, the N60 helps to simplify AV-over-IP infrastructures by integrating bi-directionality in one device. KILOVIEW N60 supports an extended USB audio interface as well, such as a USB headset, serving as a real-time intercom between KILOVIEW device operators and a KILOVIEW Intercom System group. www.kiloview.com