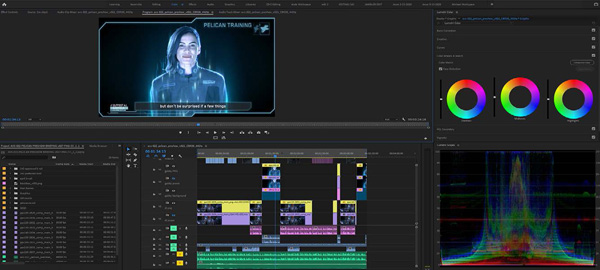 Falcon's Creative Group is an international experience design company based in Orlando, Florida. Their focus is wide, ranging from theme park design to digital content creation to product development, which over time has given them experience and expertise in working with many types of modern graphics and production systems and equipment.
The company is aware that the productivity of its creative staff – including artists, designers, engineers, writers, animators, software developers and filmmakers – depends on their ability to access and use computers to create compelling, engaging content.
The company's design philosophy places as much emphasis on R&D and innovation as on their day-to-day systems. The ongoing need to support its content creators is central to Falcon's business and recently led to testing a Dell workstation.
Dell Technologies and AMD joined to hand over a complementary Dell Precision 5820 tower to Jesse Allen, Editorial Director at Falcon's Creative Group, for testing purposes. The PC is equipped with an AMD Radeon PRO W5700 8GB GPU, 128 GB DDR4 2933 MHz RAM and a 1TB NVMe Class 40 SSD, to prepare it to handle demanding content creation tasks.
Mixed Workflows
Jesse made some comparisons between the performance of this machine and that of his former hardware. He described a recent project containing close to 45 motion graphics shots. "Any editors, who are always thinking of the render side of things, hearing about it would wince and say, 'What's your deadline?'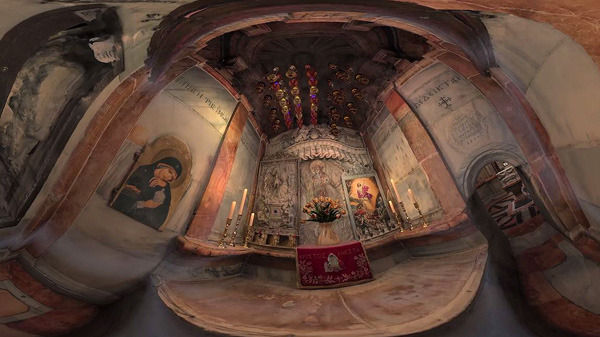 "An average standard media shot usually takes 10 to 15 minutes per render. When you're faced with 45 shots as a single group, that's a lot. But in this case, it wasn't a problem. I was able to process the project, which would normally have required 450 to 675 minutes, in under 20 minutes."
Jesse must switch frequently between graphics and audio tasks, which formerly involved shifting between two different machines. "I'll be on an audio project and then have to switch to a graphics intensive project within a couple of hours," he said. "The Dell workstation is useful for that because it is compact and powerful enough with the AMD Radeon PRO graphics, and is easy to work with. Now I don't have to maintain an audio computer and a video computer, or rely on gear sitting in other rooms. By handling a mixed workflow while staying in place, I've become more productive.
Pushing the GPU
Although the workstation has the horsepower needed for complex audio work, it operates very quietly, which also has implications for running a studio full of the machines where the environment needs to be free of distraction.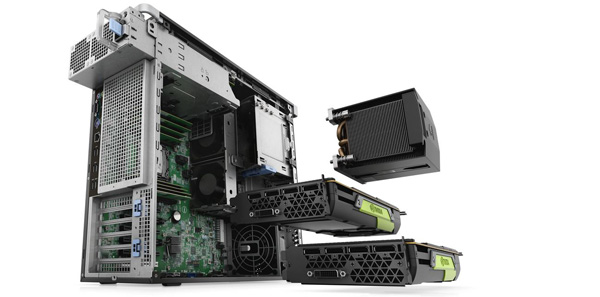 Dell Precision 5820 tower
The Radeon PRO graphics have removed many of his concerns about working one-on-one with clients in front of this PC. He feels prepared to manage input and feedback as it comes to him, saying, "Now we can push the GPU and rely on it to accomplish complex processes while we watch them live. We'll have producers or directors come in, make revisions for them in real time and just hit render. Typically, in 60 seconds, it's done.
"This speed creates opportunities to take more creative risks and make faster, more responsive customer services available. "For somebody in my position where it's essential to be creative and handle a high volume of material coming in monthly, a machine like this pays for itself very quickly. It allows us to be more dynamic with our creative decisions and our timelines as well."
Real-time Applications
One application in which the workstation has proven to be especially capable is working with a real-time compositing engine for motion graphics called Smode, a real-time 2D/3D creation, compositing and video-mapping engine for events and installations, developed by SmodeTech in France.
Jesse uses it on the editorial side to work in real time, as no rendering delay is necessary before viewing the graphics as final quality output. About this application, he remarked, "It's among an emerging generation of tools and one of the main reasons that our Director of Technology Saham Ali and I thought about replacing my desktop with something more powerful in the first place. The hardware and software work extremely well. While you live tune, tweak, move and manipulate graphics – any way you like – there's no need for rendering."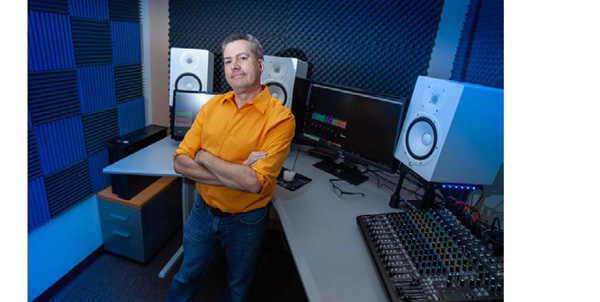 Jesse Allen, Editorial Director at Falcon's Creative Group
The team continue to explore other ways to take advantage of the workstation's capabilities. Although it opens up many creative opportunities, in reality, Jesse believes it pays to be aware that real-time creativity pushes a computer's CPU much harder, meaning that both the CPU and GPUs need to be on form. He has found that the Dell workstation plus AMD Radeon PRO graphics configuration is equal to most tasks based on combined CPU- and GPU-intensive workloads.
Continuous Evaluation
As Director of Technology, Saham Ali is continuously involved in choosing and managing hardware and software purchases. "We re-evaluate every generation or two what the artists and creative really need and then re-evaluate our software selection," Saham said. "In fact, in one way, what we're using drives hardware needs, but once that practice has been taken care of, then it's a matter of identifying the right vendor.
"I've had a long history with Dell over the years and in previous jobs. The products are usually solid and in particular the support has always been great." Dell's 3-year on-site service warranty delivers support to companies in a timely manner. The configure-to-order service means that Ali can specify exactly what his content creators need and be reasonably confident that they will receive a machine that they can work on right away.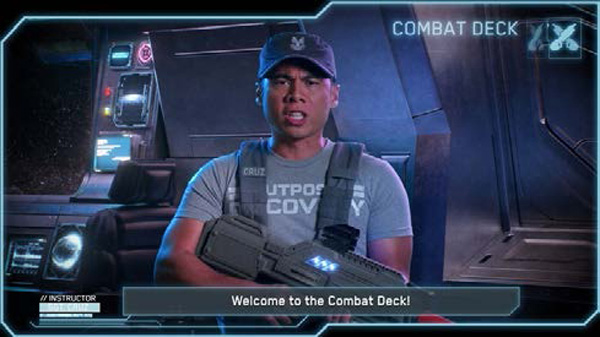 Graphics Platform
When asked if the Precision workstation equipped with Radeon PRO graphics would be a suitable platform for graphics professionals seeking work in graphics creation, Saham said, "This is a pre-built configuration that a user can just order and receive in a day or two. The platform also just works. It's true they may not need 128 GB of RAM and that's fine. A small video game studio or media studio can get by with less, but a machine like the Precision 5820 could make a big difference for them."
Furthermore, he sees his job as supplying his creative team with the tools they need. "My whole goal is to empower the artists without leaving them hampered by the compute power available to them," he said. "I just need them to stay creative and stay productive. As long as they can do that, and not complain about what's on the floor, then it's success." So far, the Dell workstation with Radeon PRO graphics has generated no complaints. www.amd.com