Park Road Post and IRT Take a Closer Look at EIZO's ColorEdge HDR Monitor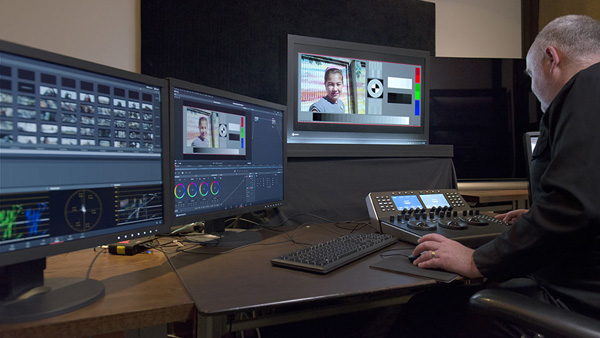 EIZO's ColorEdge PROMINENCE CG3145 became the first HDR monitor to receive an evaluation and award for the quality of its HDR and SDR reproducibility from the German Broadcast Technology Institute (IRT).
The IRT measured the ColorEdge PROMINENCE CG3145 according to the requirements of the EBU (European Broadcasting Union), in particular focussing on its ability to accurately reproduce the ITU-R Recommendations BT.2100 HLG and BT.2100 PQ HDR standards, as well the BT.2020 SDR standard.
According to the report the IRT subsequently issued, the monitor was awarded Class 1B in the categories of HLG and PQ transfer characteristics, colour temperature, black level and dynamic range, colour reproduction and homogeneity. EIZO also had the moitor's SDR reproducibility reviewed and was awarded Class 1 in transfer function, colour temperature, black level and dynamic range, colour reproduction and homogeneity.
BT.2020, or Rec. 2020, defines aspects of UHD television with standard dynamic range (SDR) and wide colour gamut (WCG), including picture resolutions, frame rates with progressive scan, bit depths, colour primaries, RGB and other factors. BT. 2100 expands on some aspects of Rec. 2020. BT. 2100 defines certain aspects of HDR video such as display resolution, frame rate, chroma subsampling, bit depth, colour space, and the optical transfer function.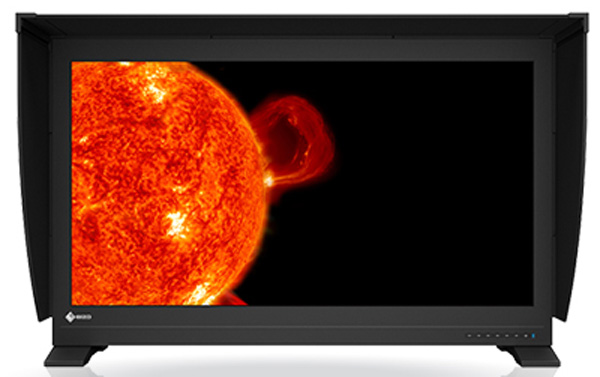 EIZO ColorEdge PROMINENCE CG3145
The ColorEdge PROMINENCE CG3145 achieves a high brightness of 1000 cd/m2 with a contrast ratio of 1,000,000:1. Its dual-layer LCD panel is designed and built to overcome the disadvantages of HDR systems such as ABL (Auto Brightness Limiter) and local dimming, and ensures that users can accurately display both bright and dark images. ABL is a way of protecting display equipment – the larger the area of extreme brightness, the more the screen will dim the image to prevent over-taxing the panel's physical components.
About LCD and Dual LCD Panels
A conventional LCD creates images by modulating light transmitted through a liquid crystal layer. Applying different voltages to individual pixel electrodes generates electric fields that change liquid crystal molecule arrangement, and allow more or less light to pass through. Placing the liquid crystal module between polarizing films and colour filters produces a recognisable image.
The brightness of normal LCDs can generally be increased with backlight illumination, and at the same time overall contrast can be preserved against light leakage by stacking two LCD panels - one grayscale and one colour. Dual-layer LCDs modulate light emitted by the backlight before it reaches a viewer's eyes, resulting in higher contrast ratios.
The IRT stated, "The monitor is able to display large image areas with high brightness levels (irrespective of the size and brightness) while also achieving very low black levels thanks to dual-layer LCD technology." For the past 60 years, the German Broadcast Technology Institute (IRT) has been monitoring, evaluating and developing new digital audio-visual media systems, aiming to adapt broadcast concepts towards new market conditions and requirements.
The German broadcast companies ARD, ZDF, Deutschlandradio, ORF, and SRG/SSR are its partners, and the IRT also works with a number of different clients from the broadcast, media and industrial sectors.
Park Road Post Test Drives the ColorEdge PROMINENCE CG3145
At the time Ian Bidgood, Director of Engineering Picture at Park Road Post Production in Wellington, New Zealand, first encountered the ColorEdge PROMINENCE CG3145, he and his team had been looking for a new HDR monitor for some time and were keen to upgrade their video workflow. Their requirements were specific and fairly complicated, and they expected a high standard from their equipment.
They needed full raster brightness over the entire screen, with no burn-in image retention, and a very high contrast ratio, a distinguishing feature of a professional grade HDR monitor. Full raster brightness allows users to see the true tonal mapping when viewing any type of HDR content. The team tested three Dolby recommended HDR monitors including the CG3145, which they eventually chose.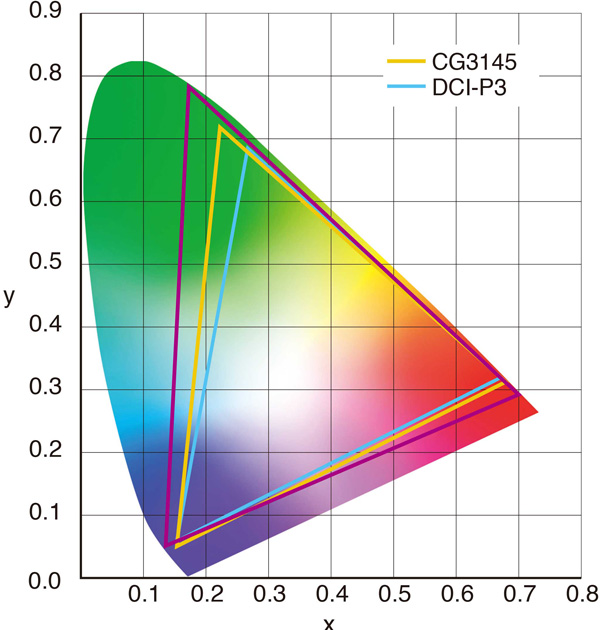 "The monitor was capable of displaying a full 100 percent white raster at its quoted maximum brightness, and as an LCD, it showed no burn-in or image retention," said Ian. "Furthermore, because the monitor is a dual layer LCD, we were able to achieve the high contrast ratio we needed, which is not possible with standard LCD screens." Absence of burn-in and image retention is important, because grading in different picture raster sizes can result in burn-in within the monitor's 17:9 screen aspect ratio.
Ian and his team made several other observations. Unlike OLED screens, the CG3145 can display 1,000 nits on bright scenes while maintaining colour accuracy. The monitor achieves a true HDR visual experience without ABL or the 'halo' effect to ensure users always see accurate colours and brightness displayed in each pixel.
The CG3145's special dual layer panel supports a very high contrast ratio of 1 million:1. The monitor displayed the blackest black, rivaling the nearest OLED screen, when viewed in a dark room.
In spite of the complexity of the hardware, EIZO simplifies the workflow by allowing the user to set the input channels as presets, name them and lock them in. This means that users can achieve the settings they need without dealing with long menus.
Finally, Park Road found the CG3145 consumed the least amount of power. Given the amount of post-production work that takes place in studios like Park Road, in the long-run, this makes a difference. "The monitor also proved to be very quiet. Showing your work to a client with a noisy interior fan working at full force can be overwhelming after a while," said Ian. www.eizoglobal.com