Audiomotion Studios Deliver High Impact Motion for Quantum Break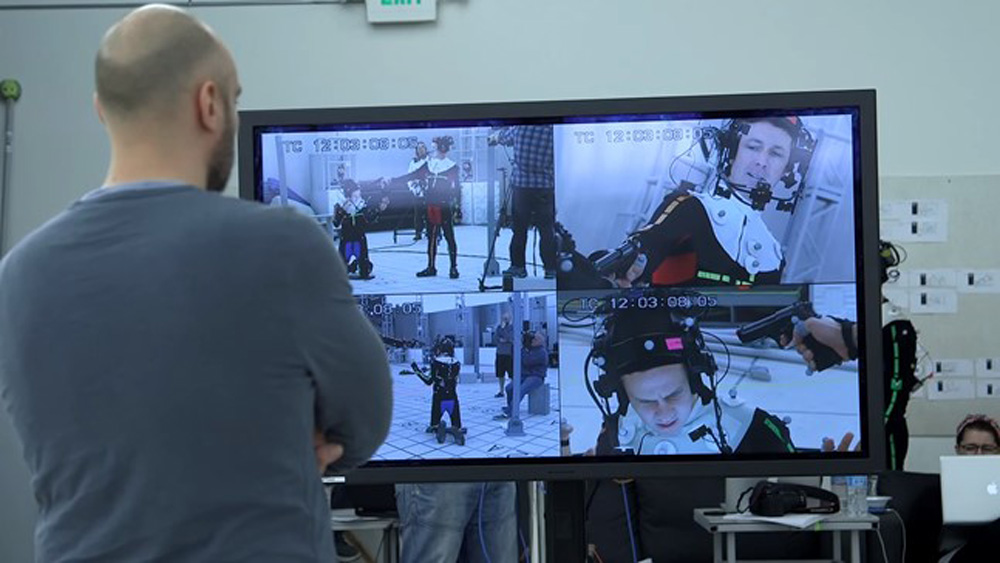 Performance capture studio Audiomotion in the UK partnered with Finnish video game developer, Remedy Entertainment to create large scale in-game stunt sequences and player moves for video game 'Quantum Break', released in April 2016. Published by Microsoft Studios, Quantum Break is a cinematic, 3rd person action game released on Microsoft Windows 10 and Xbox One. Players play as main protagonist Jack Joyce, a man able to manipulate time to defeat and overcome opponents and obstacles.
Audiomotion delivered over 12,000 seconds of player moves, from generic poses to full length walk cycles, level-specific actions sequences and stunts. Operating one of Europe's largest in-house performance capture volumes, measuring 24m x 12 m x 6m, Audiomotion recreated full scale sets and in-game environments using props and purpose-built constructions.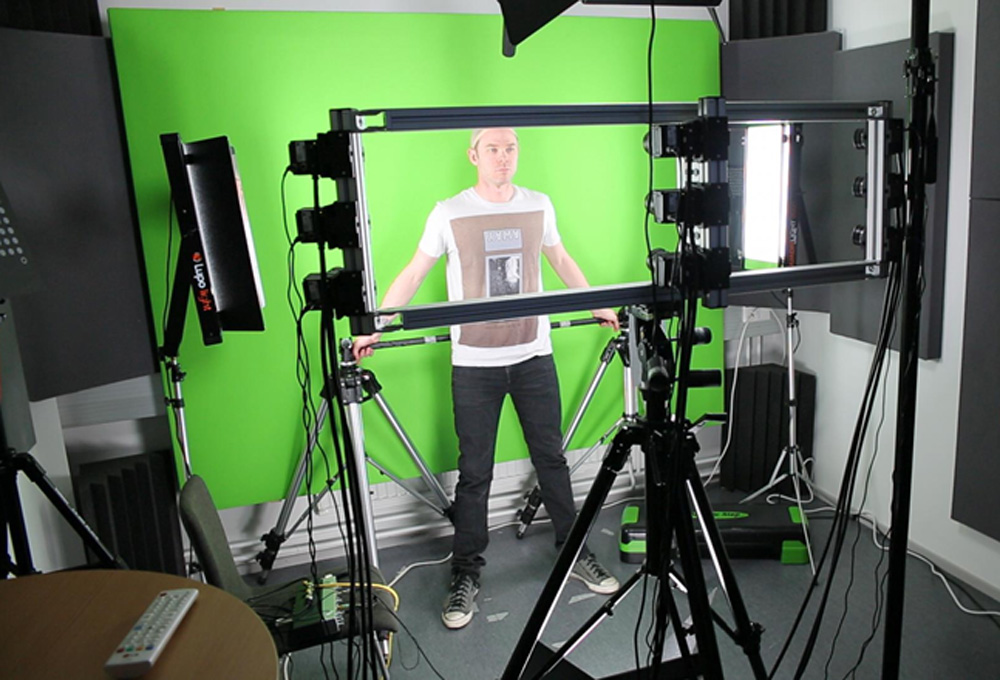 Quantum Break presented substantial physical challenges - climbing walls and high towers, to stunt falls, collapsing platforms, crawling through hatches, ramp slides, vaults, takedowns and full length, high speed sprint cycles. "When we began working on Quantum Break four years ago, it was clear from the outset that it was a case of going the distance or not at all," said Audiomotion MD Brian Mitchell. "We took a virtual playground and made it into a real place, creating environments that capture the creator's vision and intentions, but are structurally safe without restricting the performer or the motion capture systems. Many of those moves required full body and finger capture.'
Using harnesses and customised, multi-purpose rigs, they were able to capture the physical elements from the game using ramps, platforms and specially designed structures - safely and efficiently. A small cast of UK based action performers made up the core team, and a stunt crew was flown to the facility from Poland for the high impact sequences.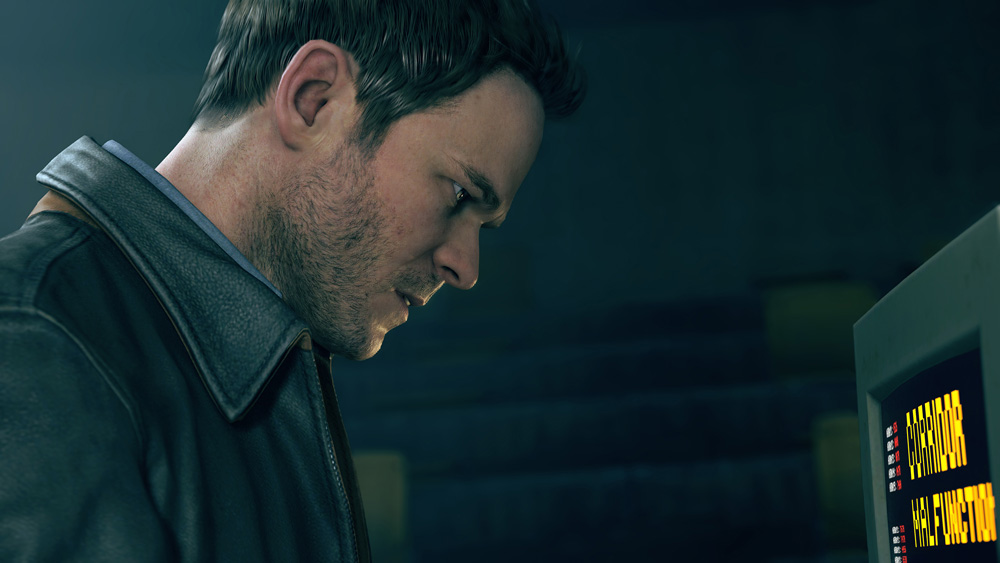 The shoots were often intense, capturing high action moves over sustained periods during the 15 days of shooting. Stacey Boisselle, head of casting at Audiomotion said, "To make the sequences authentic, the performers were put through their paces. Every step, every grasp, every breath - whether it's a build up to a jump or the exertion of pulling up onto a ledge - all the action is real. The in-game animation is as impressive as the cutscenes. A great deal of work has gone into making the game a visual experience."
Audiomotion's motion and performance capture services use a system of 160 Vicon cameras capable of recording multiple performers, capturing face, finger, full body and final audio performances. Using face markers or, as in the 'Quantum Break' project, markerless DI4D Head Mounted Cameras from Dimensional Imaging, they can record the huge range of an actor's facial expressions and characteristics.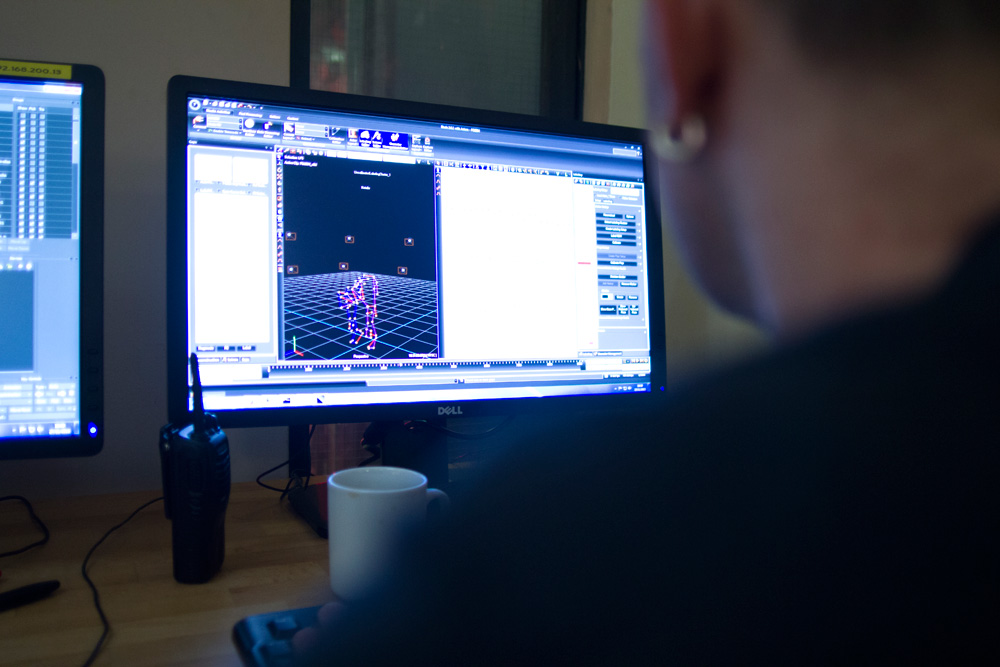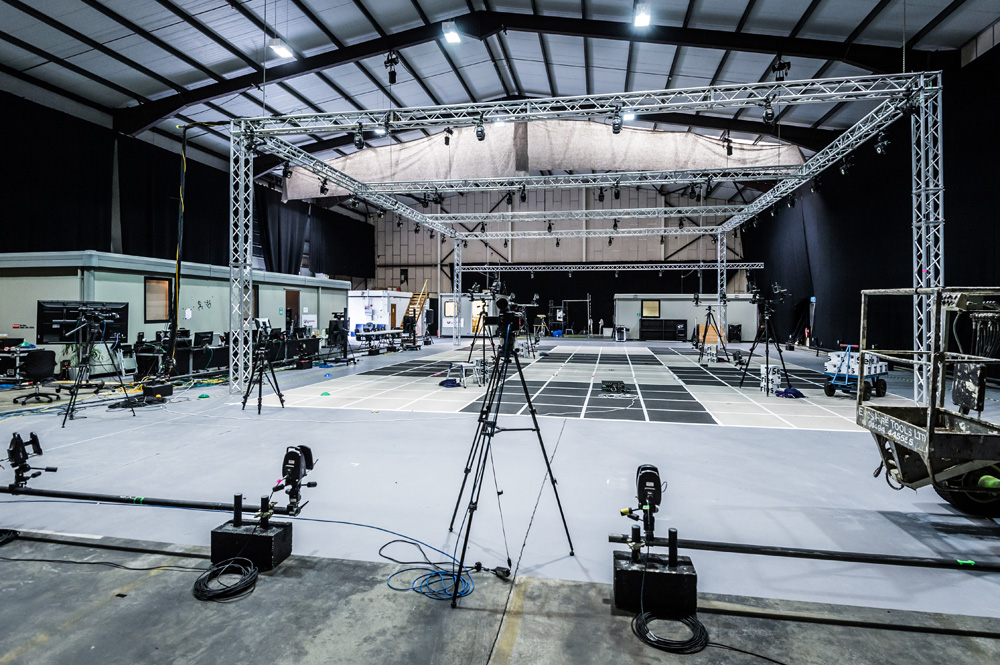 The DI4D software is able to derive extremely high-definition facial motion capture from an array of nine standard video cameras, without using markers, makeup or special lighting. Remedy used this software to process facial performance capture in Quantum Break.
Creative Director at Remedy Sam Lake said, "Quantum Break is a hugely ambitious project that combines action and narrative components in a particular way to bring the characters to life. The only way to achieve the high quality of performance was to create highly realistic digital doubles of talented actors. By using the DI4D capture system combined with Remedy's Northlight rendering engine, we can ensure that every nuance of the actors' performances are captured on screen."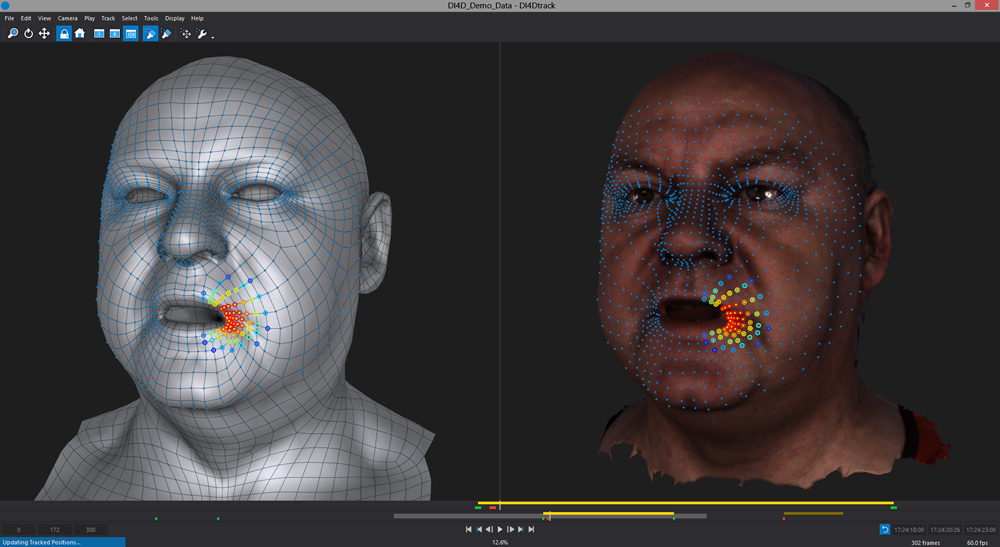 Remedy's Northlight engine, which Quantum Break is built on, is a deferred renderer able to produce a continuous experience across large, detailed environments designed with photoreal lighting and effects. Remedy developed its core functionality while working on the game 'Alan Wake', basing its navigation, geometric occlusion, level of detail and other functions on existing middleware applications – including facial capture with DI4D. Northlight also supports physically-based rendering and the kind of high quality materials handling that produces the very realistic looks most gamers are looking for. www.audiomotion.com