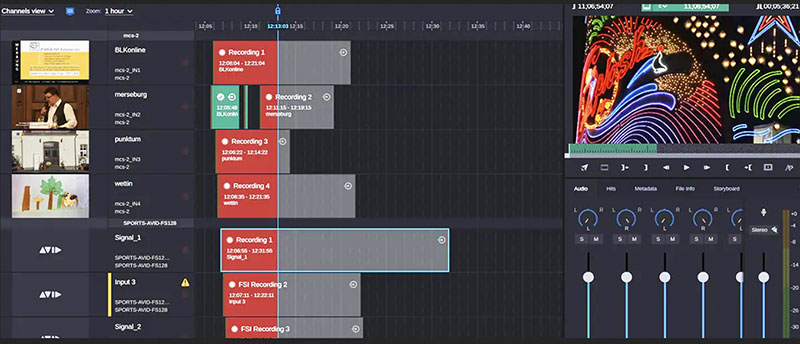 Avid's recent updates to the MediaCentral workflow platform include a new IP-based ingest scheduler called MediaCentral | Acquire, plus remote collaboration functionality. With better support for hybrid working, these capabilities suit media production companies that work on premises and in the cloud. MediaCentral | Acquire adds ingest management to MediaCentral | Cloud UX as another way of helping news content production teams to collaborate from anywhere.

According to Avid, efficient workflow automation is an important aspect of keeping up with the growing demand for broadcast content. MediaCentral | Acquire ingest scheduler with integrated router control, accessed as an app in MediaCentral | Cloud UX, automates ingest scheduling for SDI and IP sources by controlling FastServe | Ingest and FastServe | I/O video servers, and MediaCentral | Stream IP stream ingest and playout software.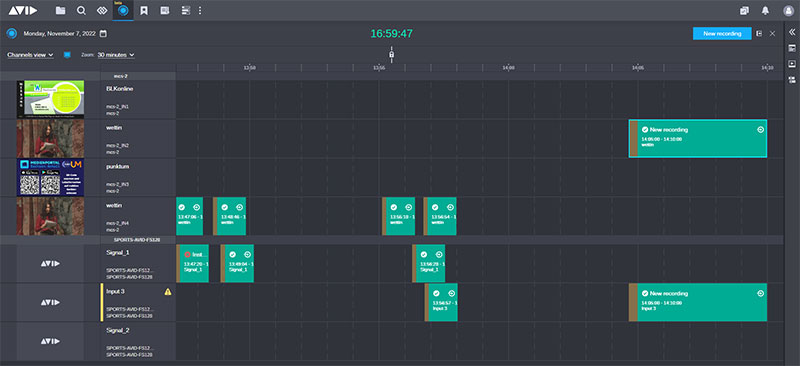 MediaCentral | Acquire also supports Edit While Capture workflows for fast turnaround, and ingest management from anywhere through a Chrome web browser. By combining it with MediaCentral's collaboration, graphics and publishing features, editors can use Acquire to produce and deliver highlights to digital outlets.

Other new MediaCentral production capabilities in this release are features like the ability to synchronise content across different sites with MediaCentral | Sync and a completely redesigned MediaCentral | Collaborate mobile app. This app connects teams working in the studio, the field or at home using any device, and is available as an iOS, iPadOS and web browser app.
As well as planning and working on stories remotely, Collaborate can be used to track production tasks, such as research, writing, prepping media, video capture and delivery for publication. To help maintain workflow consistency, all assignments and progress can be monitored and updated in the dashboard calendar. Users can see available staff, freelancers, gear, vehicles and other resources, and use the app to add and edit resources and contacts.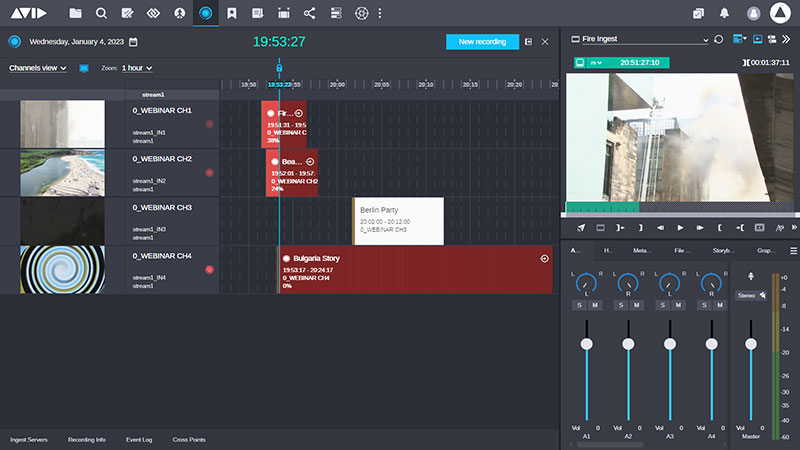 Avid's aim for all of the MediaCentral updates is to give production teams greater flexibility in how they work, from story creation to delivery, whether the outcome is a rundown-based on-air show, or content for online platforms and social media. www.avid.com