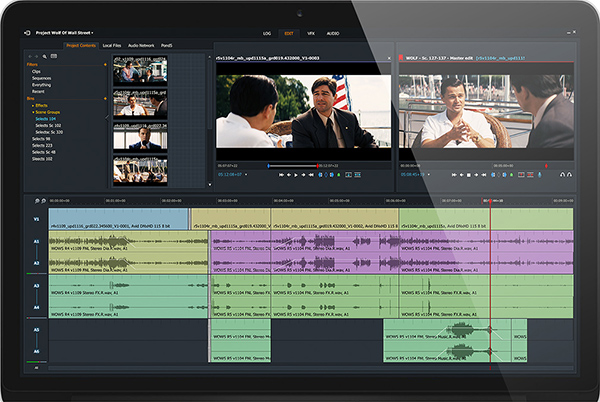 Two products from EditShare - Lightworks NLE and the QScan AQC system – have been acquired by a new media software company, LWKS Software. However, the two applications haven't travelled far. Leading the company are Chairman James Richings, previously the joint managing director of EditShare EMEA, and CEO Peter Lambert, previously EditShare's Asia VP of Sales and a former Country Manager with Avid.
Other members of the Lightworks and QScan software development teams are also joining LWKS in order to bring continuity to their development efforts.

Lightworks has continued to be a distinctive and successful NLE over many years, available in both a free and a paid-for version. With an installed user base of over 1 million people and a history of well-known projects edited with its tools, including 'LA Confidential', 'Pulp Fiction' and 'The King's Speech', it has been used in many television and film productions. Lightworks was used on projects that have earned Oscars for Best Editing including 'The Departed' and 'The Aviator'. Most recently, it was used on Academy Award nominee 'The Irishman'.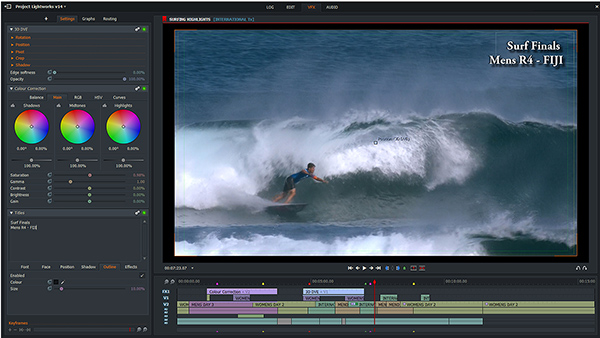 Lightworks NLE
It has a simple, straightforward UI, a timeline editing and trimming workflow and real-time audio and video FX. Content creators on platforms such as YouTube and Twitch have also been learning the functionality of Lightworks.

QScan AQC software was developed for organisations involved in the media content creation and distribution workflow that need to make sure that content meets the appropriate technical standard. It is used by media companies such as NHK, Apple and Netflix, as well as post production houses, broadcast facilities, OTT operators, and media management companies. It uses a Single Pass Analysis technique, and comes in three versions, depending on how many concurrent scans the user needs to process.

"This acquisition means that both products will continue to be developed with the care and attention to detail that they deserve," said LWKS CEO, Peter Lambert. "We are looking forward to integrating functions and tools for them in upcoming releases and developing new workflows."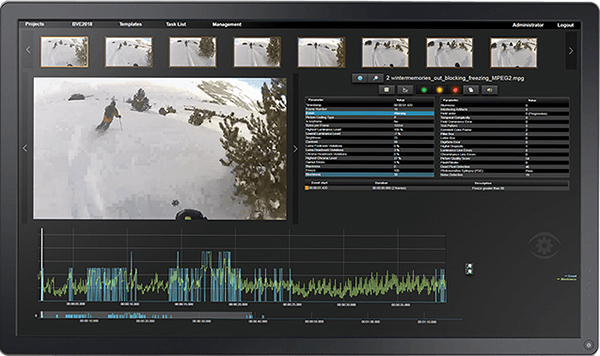 QScan AQC screen
Editor Thelma Schoonmaker, who has cut all of Martin Scorcese's films since 1980 and is a Lightworks user, commented, "It is great news that Lightworks is becoming independent and dedicated to editors again and we look forward to continuing to support Lightworks and its future." Other well known Lightworks users are film and TV editors Tariq Anwar, Henry Stein, Jill Bilcock and Scott Hill.

New releases for both products are currently in preparation and schedule for November 2020, with further announcements to be made regarding the future roadmap as development ramps up.

The terms of the acquisition were undisclosed. www.lwks.com and qscan.editshare.com