Arizona Coyotes Make NHL History with Sony Intelligent Media Services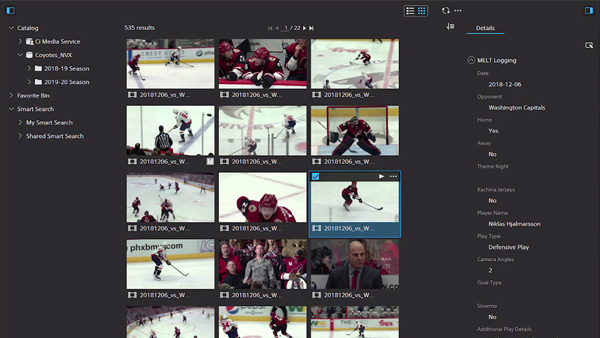 NHL ice hockey team the Arizona Coyotes have had a long, sometimes rocky history, dealing with many challenges and changes in management, location and ranking. Despite that, or perhaps because of it, video production and archive is critical to their relationship with their fans, similar to many sports teams today.
For some time after the advent of digital video, the Coyotes stored the content on various internal and external hard drives on-premise, and worked without centralised asset management. But as their archive grew and the pace of digital content production increased, the Coyotes needed a scalable asset management system that would make their production workflows simpler to control, both for games at their home arena and for those held at outside venues.
Logistical Challenge
Since the emergence of 4K and higher resolution recording, and social and other digital media applications, sports organisations in particular have started to evolve their approach to content management. Jon Kingston, the former Director of Production for the Arizona Coyotes, said, "Our content creation projects have accelerated over the last few years and our old systems were running out of space. Using individual hard drives became a logistical challenge, including keeping them organised and the need to network into each drive from different computers.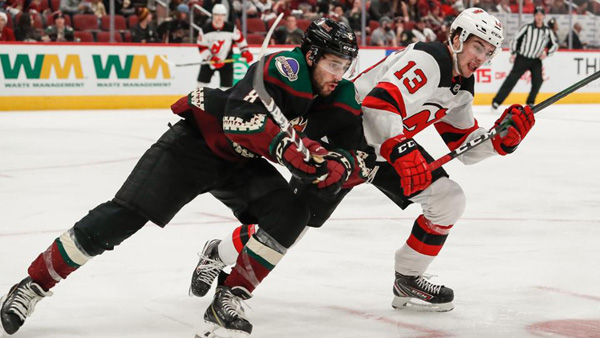 "We looked for a way to store all of our footage in one spot. Cloud-based services appealed to me as a way to protect the material from accident as well as store and manage it – if a power surge were to blow out all of our hard drives, for example, we can still keep the footage safe."
Jon found Sony Intelligent Media Services to be the kind of robust, interconnected systems his organisation was looking for. As a result, they now use three of Sony's services – Media Backbone NavigatorX, Ci Media Cloud and Memnon. "We spent about two years comparing several systems and decided that NavigatorX had the price and functionality we need, and was easy to navigate," he said. "Because we also use a lot of Sony production gear, this approach made the most sense for us."
Asset Management and Workflow Engine
NavigatorX content management system, accessed through standard web browsers, orchestrates content workflows from start to finish. Any file type or video format can be imported, and interfaces are included to integrate external systems such as archive, NLEs and transcoders. Users have metadata management tools and can select server platforms based on their bandwidth requirements. Content may be delivered back to the cloud, to a social media channel, or uploaded directly to an FTP server or a chosen location on a network or local machine.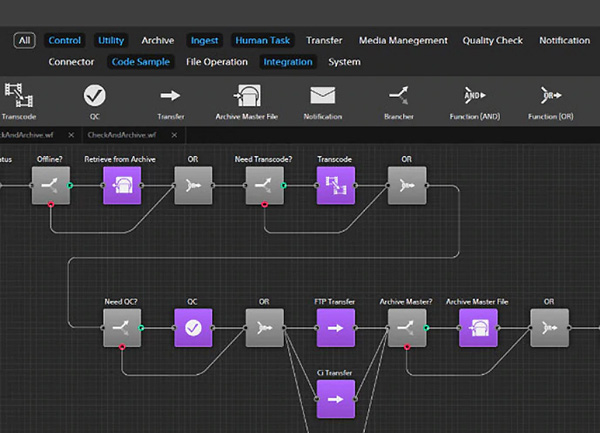 Many processes can be manually triggered but, as Media Backbone NavigatorX includes a workflow engine, much of the work can be automated. Organisations have control over user access, and the system can work with various storage and archive systems without middleware. An archive can be structured into a series of pools, for instance, for sharing or protection. The system also has simple shelf management for labelling and tracking media.
Using Ci Media Cloud and NavigatorX, the Coyotes were able to bridge the gap between on-premises and cloud storage by setting up a process extending from fast ingest of content – even directly from their Sony cameras in the field – to management and distribution of their content from anywhere, application of AI for automated metadata enrichment and long-term preservation of their content in the cloud. In the meantime, Memnon is digitising the Coyotes legacy content still on tape, which can now be re-purposed.
Simple Workflows, Many Users
Jon likes NavigatorX for its ease of use. "Tagging and setting up schemas makes our process simpler and quicker, which is necessary for this type of system since new and different people, such as interns and part-time staff, are often using it log footage," he said.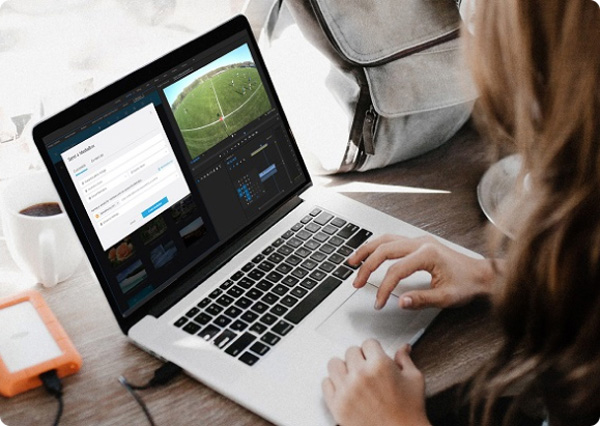 "Many of the issues we had without an asset management system related to our inability to tag clips with metadata and include descriptors in the file name, which we now partly automate. Based on the schemas we have in place, names can be extremely detailed so I no longer have to scrub through 50 clips of, say, an Oliver Ekman-Larsson goal. I can go to the exact clip I need right away, every time." Integration with third-party software like Adobe also saves time. The post team edit on Premiere and use After Effects, Photoshop and Illustrator, and now do not have to leave Adobe to search the archive or find clips.
NavigatorX's connections to Sony's other Intelligent Media Services, Ci and Memnon, makes all three more valuable. By working with Sony's Ci Media Cloud storage platform, the Coyotes have created an efficient workflow for their team photographers and videographers. Its services include sharing file requests, delivery, image and video review, time-based metadata enrichment, rough cuts and storyboarding.
Launching a Legacy
"Ci means we have one shared Workspace for all of our photography and videography and each photographer has access to upload their images and video to a specific folder within the Workspace," Jon said. "We've used a reverse technique for media outreach, as well. We grant access to the local publications to use our content and they receive alerts each time new assets are loaded. Automated updates save us time and Ci's security functions allow us to manage each outlet's specific access."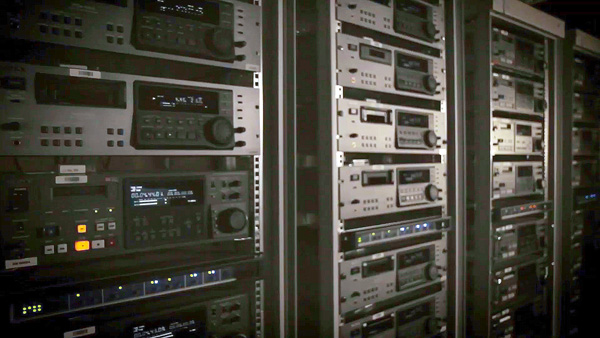 Ci also directly supports the Memnon digitisation service, which has enabled the Coyotes to store and share their assets in the cloud as soon as they are digitised. Jon said, "We have 22 years of archival footage including about 4,000 tapes taking up space, and we don't have an easy way to access them. Memnon will digitise all of these assets, add in relevant metadata and upload them to Ci. From Ci, I can move that footage quickly into NavigatorX for asset management, or to Amazon S3 Glacier for long term storage."
Considering his team's role in building a new workflow and establishing a legacy at the Coyotes, Jon said, "As the organisation's content department, we are the storytellers who help preserve the history of the team. Ultimately, putting this system in place is going to benefit the Coyotes for years to come and helps secure their future from a visual media standpoint. To have processes in place that we can work with and preserve the history of the team is an achievement."
https://pro.sony