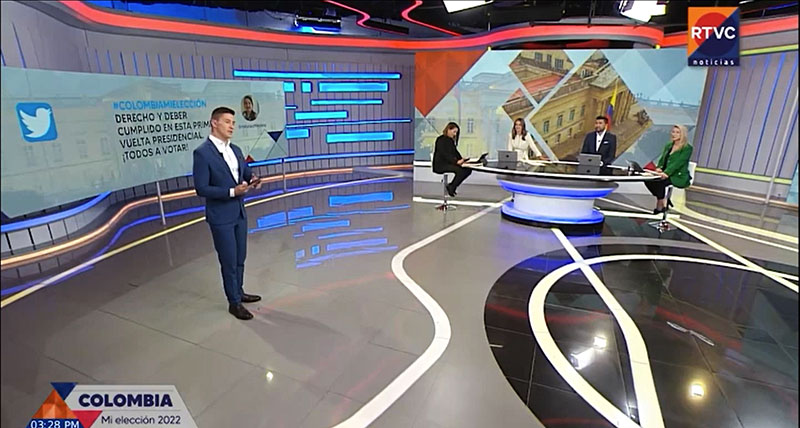 SNews Arion NRCS is a newsroom system that orchestrates workflows for managing and distributing content. Viz Flowics is a HTML5 graphics engine used to create and operate live broadcast graphics with real-time data and audience participation from remote locations.
Operators working with both Arion and Viz Flowics can now use them together to manipulate the graphics playlists for their news show more efficiently in a fast, centralised process. Journalists can create a rundown for their shows in Arion, dynamically associate different graphic overlays based on templates available in Viz Flowics to their stories, and then replicate the set-up in Viz Flowics as a graphics playlist, ready to go on-air.
The integration was developed entirely by SNews and takes advantage of the new Rundown Control interface for graphics playout, a key component of the Flowics platform. It also uses the Playlist API, which allows external systems to manage graphics playlists programmatically, and the Output JS SDK, a Javascript SDK that third parties can use to integrate with Viz Flowics and create a simple preview of any Viz Flowics output and overlays.

As the Viz Flowics graphics engine's most recent interface, graphics operators can use Rundown Control to create multiple playlists of overlays based on the specific rundown of a show. Meanwhile, the Playlists API makes it possible to create graphics playlists based on the show rundown in the NRCS, and the Output JS SDK displays a preview of overlays for the journalists creating the rundown, directly in Arion.
"The integration of Flowics Graphics with SNews' Arion supports centralised graphics control during news production. This development is the first step on a path that we plan to follow after the recent launch of Rundown Control and the Playlist API. We will continue to enhance news production workflows, making them increasingly efficient and streamlined," Gabriel Baños, Flowics by Vizrt Founder and CEO, said. www.flowics.com/viz-flowics