The European League of Football (ELF) is a professional American football league, currently made up of 17 teams located across Europe, with plans to expand to 24 teams in 2025. Fans watch live matches via the official ELF homepage stream as well as mainstream European TV networks such as ProSieben, ran.de, More Than Sports TV and others. As the number of match broadcasts continues to grow, ELF wants to scale and keep control of production and deliver a high-quality, low-latency viewer experience.
Working with AWS, as well as their production and streaming partner Novel Media and AWS Partner LOGIC media solutions GmbH, ELF has been able to launch a cost-efficient, cloud-based remote production pipeline in under three weeks, just before the start of the 2023 season in June.
Efficient and Scalable
To start the process, the AWS team worked with ELF, Novel Media and LOGIC Media from remote production architecture and technical design through to implementation and testing, which took place on Saturday, 13 May. ELF's desire to enhance scalability while reducing production costs and energy consumption led all aspects of the design, as well as the intention to present a consistent, competitive viewer experience.
The resulting infrastructure combines numerous AWS services with 4G/5G signal transmission and signal distribution to OTT systems from partners. By reducing the volume of travel and equipment transport between match locations in Europe for 76 games, ELF expects to save over 300 tons of CO2 emissions.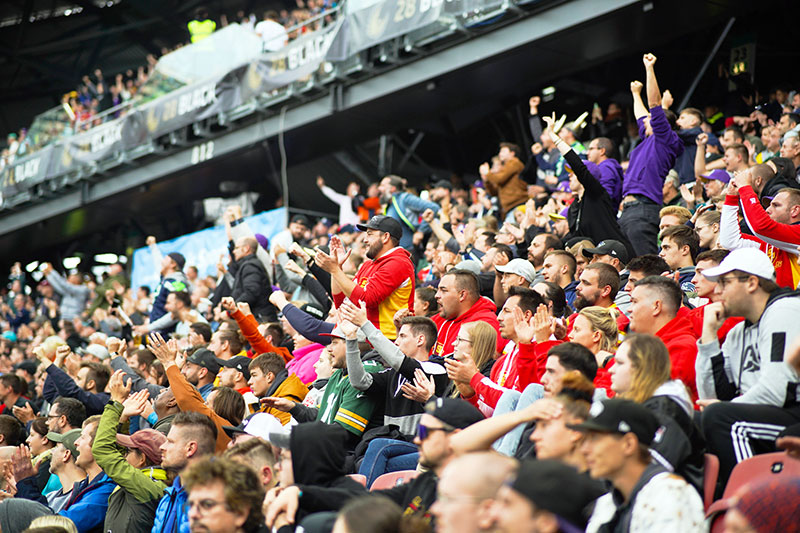 "The European League of Football is on track to reach more than half a billion households worldwide, so the scalability of the AWS-powered infrastructure is critical for us, not only for today but also to support growth and launch new viewer features in the future," said Zeljko Karajica, CEO of the European League of Football. "It's also helping us limit the volume of travel and OB truck equipment that productions at this level typically need."
AWS Infrastructure Backbone
The underlying architecture of ELF's cloud-based remote production pipeline is robust in order to support multiple stakeholders. AWS services form the infrastructure backbone, including Amazon Elastic Compute Cloud (Amazon EC2) instances that support production with enough performance, scalability and reliability.
AWS, Novel Media and LOGIC Media orchestrated resources including 4G/5G signal transmission and OTT signal distribution to ease integration. The pipeline also includes Amazon Elastic Block Store (Amazon EBS) and Amazon Simple Storage Service (Amazon S3) for scalability. AWS Elemental MediaConnect is used for secure live video transport, Elemental MediaConvert for file-based video transcoding and the Amazon CloudFront CDN for content distribution.
Customisable Signal Variants
The architecture is designed to support separate signal variants, depending on the individual needs. For instance, two separate signals are produced for the most anticipated matches. These include a graphics-only version of the world feed, which is fed to a local broadcaster that inserts the presenters. Sent out through the ELF OTT service, the second signal for these matches is available in four languages, each including ambient sound, and features ELF, Czech or Polish presenters.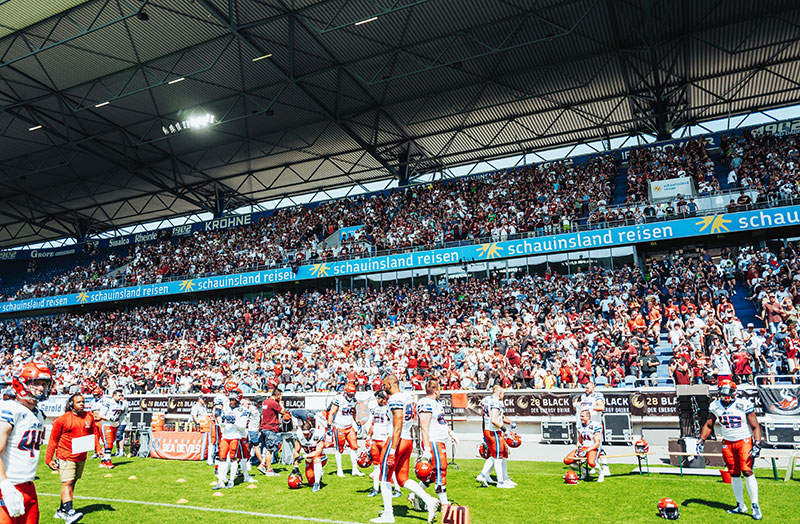 Standard match broadcasts comprise up to four signals per production. The first is a version of the world feed distributed to the ran.de sports content platform, which contains graphics, some of which have a presenter but no inserts/clips, and supports audio in four languages and ambient sound. Another signal with ELF, Czech or Polish presenters and virtual insertion of partners playing on the field in up to four languages with ambient sound is sent to the ELF OTT platform. For matches including the Wroclaw Panthers or Prague Lions, a similar signal is fed through to the ELF OTT platform, and a Polish broadcaster or Czech broadcaster, respectively.

"What ELF has achieved in just three weeks with AWS is incredible, and a testament to the power of the cloud," said Marc Aldrich, general manager, Global Media & Entertainment at AWS in ELF's announcement. "The fan experience is central to any sports production, and by moving its production pipeline into the cloud, ELF will be able to create more memorable match broadcasts that let fans dive deeper into the game. We can't wait to see how this architecture continues to evolve as well as what it enables." aws.amazon.com

All ELF games will be available to view in the ELF Gamepass.