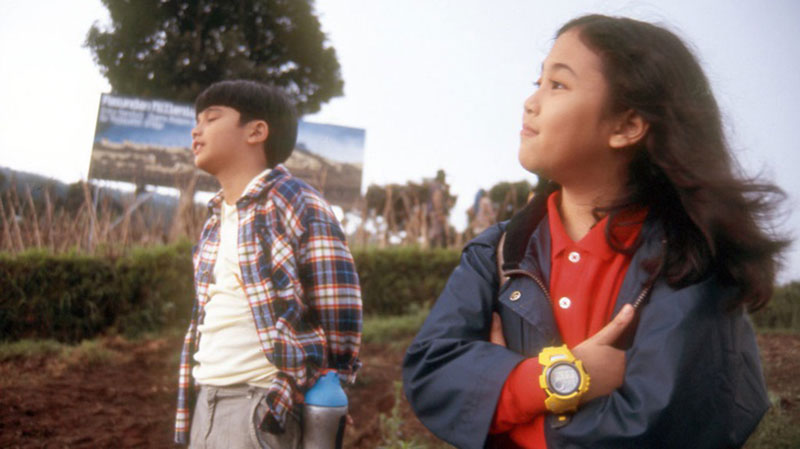 Petualangan Sherina, TV series.
Indonesian OTT service Mola aims to continuously improve the quality of its ABR streaming. They are currently using Broadpeak's umbrellaCDN CDN selection, BkA100 video analytics and Advanced CDN systems that make it possible for them to select the CDNs that are the best fit for each content request, resulting in a very high quality of experience for subscribers.
"As a global provider of live sports streaming and local content, it's imperative that we deliver a superior quality of experience to our users," said CP Lee, Mola's chief technology and operations officer. "Broadpeak's software allows us to quickly redirect our OTT delivery to the most efficient, cost-effective CDNs with zero impact on the overall system, making our streaming experience more competitive."
Broadpeak's umbrellaCDN, BkA100 and Advanced CDN simplify global video distribution for Mola. With umbrellaCDN, Mola can choose the ideal CDNs for each video streaming session based on parameters such as end-user geolocation, end-user ISP, type of content, time of day, and type of network. umbrellaCDN leverages multiple CDNs to achieve better video quality than is possible with a single CDN.
Using BkA100 analytics allows Mola to track real time server- and client-side metrics gathered at the player level that help them perform capacity planning, troubleshooting and video consumption analysis. It shows how users experience a service and how the delivery system performs through a set of dashboards and statistics that contribute to decisions regarding content strategy and delivery. BkA100 also makes it possible to focus on specific time periods to identify an audience, what and where they are watching.

CP Lee, Mola's chief technology and operations officer
Broadpeak's umbrellaCDN, BkA100 and Advanced CDN are integrated with existing Broadpeak solutions Mola uses, including the BkM100 video delivery manager and BkS400 HTTP video servers. The GUI on the BkM100 manager displays the status of the entire CDN system, identifying when configuration or load problems exist, or when a streaming server component or a link is down. Its smart caching strategy, based on content popularity analysis, allows operators to limit demands on storage space and delivery pipe size, leading to cost savings.
"We are proud that Mola, a major streaming player, chose us to elevate their streaming quality," said Jacques Le Mancq, CEO at Broadpeak. "Being able to adapt your content distribution network to various factors is key to delivering high-quality streaming services. umbrellaCDN empowers Mola, allowing them to instantly select the most appropriate CDN for any situation and subscriber." broadpeak.tv