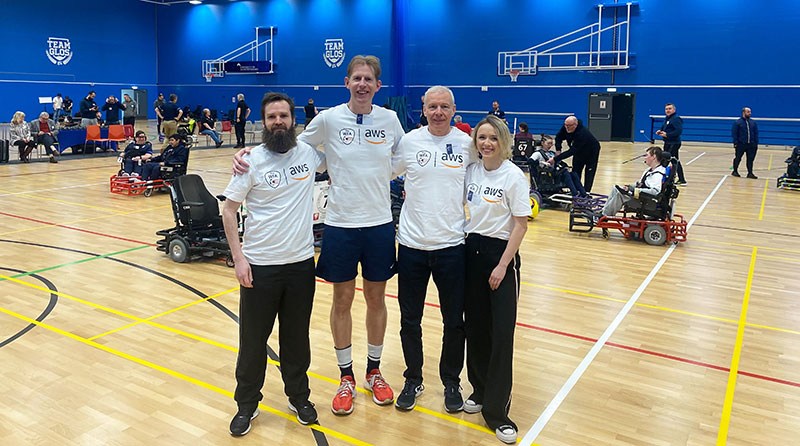 The sport of powerchair football was established in France in 1970 and formed nationally in England in 2005 by the Wheelchair Football Association (WFA). It is now one of the fastest growing parasports, with more than a thousand UK players and many more globally, and attracts a devoted community of players and fans.
Each year, the top English teams compete in the WFA National Premiership and Championship finals and elite players have a chance to represent their countries. The England team, current European champions, will be competing in the Powerchair Football World Cup in October 2023 in Sydney, Australia.
More recently, the sport has also created a demand for live stream match coverage. With guidance from an Amazon Web Services (AWS) team in the UK and more than $25,000 in funding secured through the AWS Inclusion, Diversity, and Equity (ID&E) Innovation Fund, the WFA has established a ground-to-cloud workflow using the AWS Elemental MediaLive service for real-time video encoding in the cloud. They use this workflow to live stream match coverage to YouTube, drawing new attention to the sport and meanwhile continuously evolving the workflow.
Each season, the WFA holds 28 national league matches over ten successive weekends. All events take place in a university gym in Nottingham. Travelling for games can be difficult for fans, and Championship and Premier League matches typically don't occur on the same weekends. These constraints and venue capacity restrictions have historically made engaging spectators in the sport challenging. It also meant that players couldn't watch their own competition live.
Accessing Live Matches
Live streaming was the obvious answer to easing access to live matches, but establishing a cost-efficient workflow to run the streams with limited space, power and network capabilities was not so straightforward. Even with the proper equipment, using volunteers without professional broadcast expertise to operate the kit created further obstacles.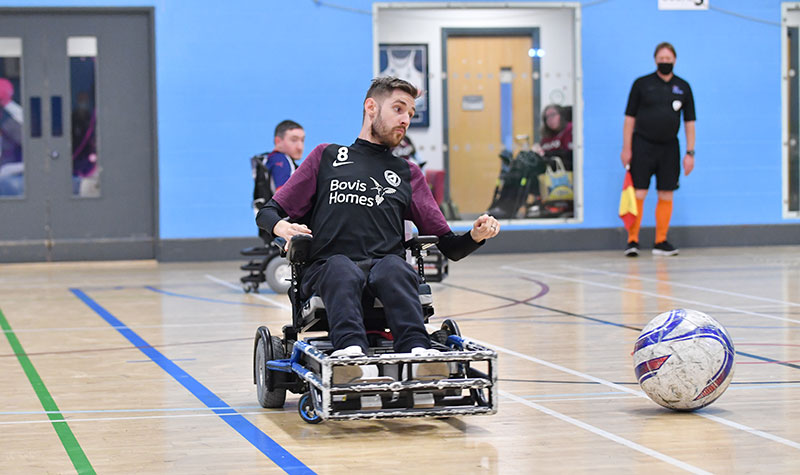 After learning about the organisation and its dilemma, an AWS employee applied for AWS ID&E Innovation funding on behalf of the WFA. Once the application was approved, the allotment enabled WFA to overhaul its live-streaming workflow. Their goal was a high-quality, reliable, robust, flexible service to serve the WFA now and into the future.
Commenting on the collaboration, Alex Dowding, Vice Secretary, WFA, said, "As a small charity, with a limited team, our challenge is always accessing the in-depth knowledge we need to innovate for our players, coaches, officials and supporters on issues like streaming. It is not just the fact that AWS have given us such a generous grant, but also the time their experts have put at our disposal, that makes their support for us phenomenal."
Working alongside the WFA, the team at AWS evaluated the available workflow options aiming to create the smallest possible footprint in terms of space and power. Ultimately, they determined the best approach was to build on the system in place, using a LiveU Solo encoding and bonded 4G/5G streaming device. LiveU Solo takes the feed from camera to AWS Elemental MediaLive for live transcoding, and Singular.Live for motion graphics insertion before being delvered to YouTube for distribution.
Control Interface
To address operational bottlenecks, AWS worked with the WFA and other sports customer requirements to build out an application that allows live production control of MediaLive and Singular from a simple interface. This allowed anyone, on or off site, to control the production across multiple playing courts with camera switches, motion graphics insertion and monitoring. No technical or AWS experience is necessary. This set-up is now available as an open source project for other federations and customers to use.
Before the Innovation Grant, the WFA used an overhead fisheye camera mounted on a dinghy mast to capture action across all the courts, while a commentator operated a handheld camera donated by IMG Arena. Now with the grant in place, the WFA has been able to upgrade its broadcast and commentary equipment, adding more cameras, microphones and audio equipment to create more engaging content.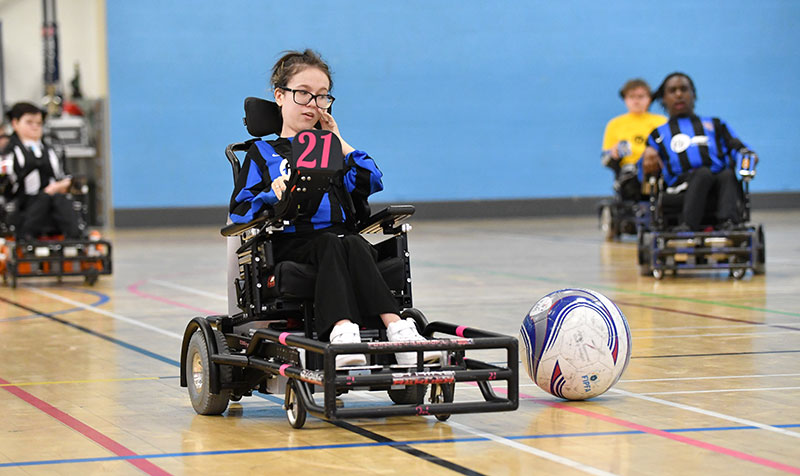 After the first couple of weekends working with the new equipment and workflows, Alex Dowding noted, "Our set up and take-down time has now been reduced from three hours per day, to less than an hour. With the new commentary set up, we no longer need someone with technical know-how to set-up commentators. Already we have gone from limited commentary to one or two commentators present to cover all games. Many of them are wheelchair users and players themselves, adding tremendous game insight for the viewing audience."
Attracting and Engaging Viewers
Since the launch of the WFA YouTube channel, seasonal views have risen from 14,000 to 55,000 and average view times have increased by nearly six minutes. Unique viewers are in the thousands. Considering that the WFA leagues collectively include 140 players, the numbers indicate that international reach is far beyond the local player community. The ability to tune in to these matches live online has helped boost player morale and team camaraderie, while also inspiring new public interest in the sport. The recent inclusion of post-match player interviews allows the same streaming team to add more interest throughout a match day, without also adding significant extra equipment or workload.
After the first weekend of the Premiership in December, with commentary supplied for all games and the introduction of post-match interviews, a measurable impact is already present on streaming engagement. Compared with the opening weekend from the previous season, views rose by 40%, unique viewers and watch time rose by 50%, and the average engagement time extended by a further minute. In short, more people seem to be finding the viewing experience more engaging.
Ready for the Future
Aspire PFC & England Captain Jon Bolding said, "I have played powerchair football most of my adult life. When I started, I could never see another team play, or learn skills, unless I was at a game. To give a new generation of players, in the UK and around the world, with regular access to view some of the best powerchair football club games in the world means everything to me – and will only make our future players even better."
Although the WFA and AWS have made major headway since the project began, work continues to ensure the streaming workflow remains sustainable for the future. The team is exploring workflow modifications through automated orchestration of live streams as well as options that would make it easier for people with little to no technical or cloud expertise to drive live production and social media highlights. Monetisation is another area the team is exploring, as live stream engagement is expected to continue. aws.amazon.com