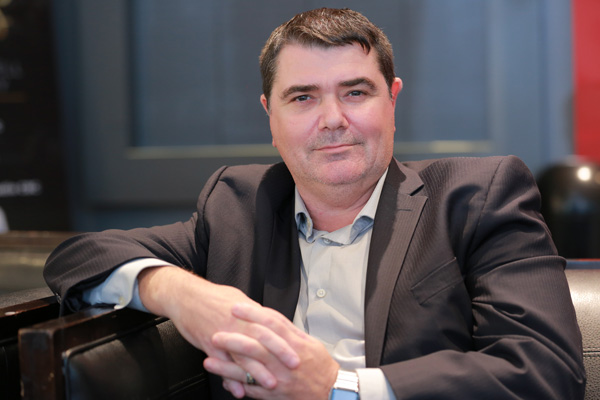 Dejero has appointed Francois Vaillant as its new senior technical product manager. Francois joins Dejero from CBC (Canada Broadcasting Corporation), where he spent the last 15 years at the helm of innovation and standards, last serving as executive director of engineering solutions for the national broadcaster.
Having led CBC's IP transformation, which started in 2017, Francois ensured consistency of capital investment and the unification and standardization of the company's technical architecture. He is recognised as a pioneer of IP implementation and has been heavily involved in the development of IP standards. Over the course of his over 25 years in IT leadership roles, Francois has become a long-standing member of the SMPTE Board of Governors, NABA (North American Broadcast Association) and EBU (European Broadcast Union).
In his new role, Francois will support Dejero's product management team by collaborating with customers to solve existing challenges, develop strategies that take advantage of evolving technology for the future and help shape the company's roadmap, including next generation mobile transmitters and cloud solutions.
With recent technology trends including multi-platform content delivery, IP-based contribution and distribution, remote production, virtualisation, COTS and cloud-based workflows, broadcasters have a greater reliance on internet connectivity than ever. Dejero is known for this resilient, uninterrupted connectivity that, made possible by its Smart Blending Technology that provides connection diversity, redundancy and continuity by intelligently combining multiple networks into a single service.
"As one of the industry's most disruptive market leaders, I am very happy to be a part of Dejero's product management team," said Francois. "The company is at the forefront of the virtualised, cloud-based technology movement and has developed some extremely versatile platforms that can be diversified across different markets. It's an exciting place to be."
"As in many industries, broadcasters are seeing an acceleration of digital transformation and convergence of technologies," said Yvonne Monterroso, director of product management at Dejero. "To have an industry innovator of Francois' calibre on our team is a tremendous asset as we develop new solutions that set broadcasters up for success now, and in the future, while they remain focused on providing engaging and high-quality content for their viewers." www.dejero.com