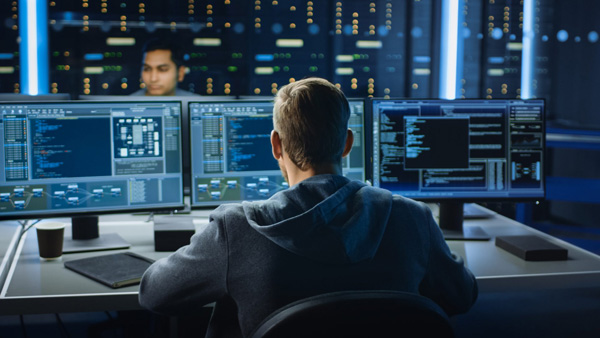 The wider media industry began talking seriously about the cloud for broadcasting and the media and entertainment space about five or so years ago. At that time, people were excited by the promise of cloud processing and storage but according to Bob Bolson, Director of Solutions Architecture at Imagine Communications, their enthusiasm was based on very little solid knowledge. Reliable information was only just starting to take shape.
Bob said, "The truth is that the IT vendors who had originally built cloud infrastructures had done so for traditional IT applications – banking, insurance, airline reservations and so on – that handle a large number of transactions, each involving small amounts of data. The one factor that distinguishes our industry is that we deal in large amounts of data – even a 30-second commercial will approach a gigabyte of data; episodics and movies will each take up many gigabytes.
Cloud Vendors' Radar
"Nevertheless, our conversations about cloud applications at past NAB and IBC shows have meant that broadcasting showed up on the cloud vendors' radar. They wanted to find a way to help, which meant working to understand our business and our specific requirements."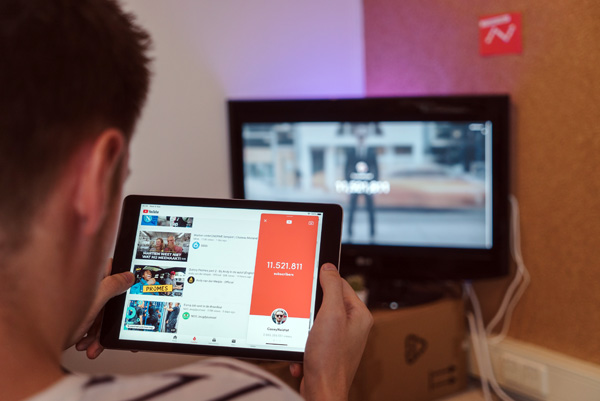 (photo: cardmapr.nl at Unsplash)
First, Bob found it was important to understand why broadcasters are interested in the cloud at all. For a start, any broadcast infrastructure, whether it is built on legacy hardware or on COTS computing, takes space. Broadcasters are drawn to prestigious addresses for their studios, but resent paying high real estate costs for machine rooms. Getting rid of all that hardware makes the economics of city-centre studios much more attractive.
Furthermore, the move away from legacy hardware to IP-connected IT systems is inexorable, and that means moving away from the broadcasters' comfort zones. Priority-driven networking and virtual machine orchestration are not skills typically found in the traditional broadcast engineering team. If such skills can be outsourced by using the cloud, it reduces risk.
"An interesting point here is that an argument broadcasters often make against entrusting data to the cloud is that moving content across the internet to third-party servers increases the risk of piracy. To answer that, I would point out that major cloud players will have literally thousands of employees with 'security' printed on their business cards," said Bob.
"Keeping their customers' data secure is of the top priority for cloud vendors – without it they do not have a business. AWS handles cloud outsourcing for the US Secret Service, for example, which underlines the lengths to which they go."
Cloud vendors talked to broadcasters, and to larger technology partners like Imagine, to find out what was needed.
From Nearline to Off-site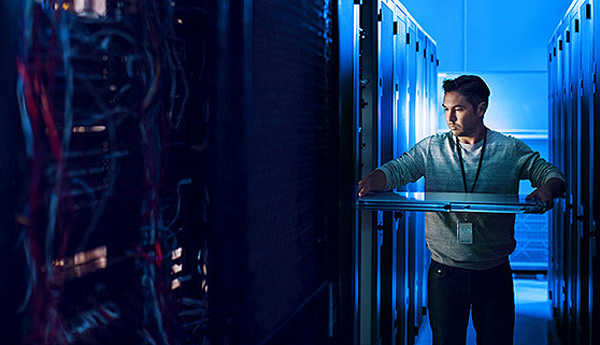 Working within the systems available to them at the time, the previous generation of broadcast architectures used video servers for playout, which had limited internal storage space owing to cost. Supporting them was nearline storage, racks of spinning disks capable of IT service levels – not realtime video, but they could transfer content to the playout servers when required. Backing those, in turn, was the archive, which was probably LTO tape. Meanwhile, asset management systems took care of moving material from level to level.
Bob said, "As cloud developers began to understand our industry, they developed products and systems at the right prices with tools for fast access and storage costs in line with on-premises.
"The architecture you could build today might include solid-state storage directly attached to each playout instance. The content that you and your asset management software know you are going to need in the next day or two sits in ready access storage, like Amazon S3, while a long-term store is available in Glacier, or other cloud vendors' identical services.
Familiar … But Different
"In other words, it looks exactly like the hierarchical storage management (HSM) model – automatically moving data between higher and lower cost storage media – that we are used to, which is immensely reassuring."

Bob Bolson, Director of Solutions Architecture at Imagine Communications
But it does open up real benefits of the cloud. Where broadcacsters have multiple outlets, they massively reduce costs by preparing the content once and making it available across all services. New channels can be set up and on air in days, and new players can enter a market very quickly indeed. In these days of cross-platform consumption, an operator can set up new online and mobile services quickly and transparently with zero capital investment.
"It also means that because we have no hardware in expensive locations, we do not have to put the staff next to it," said Bob. "The last 12 months has shown us the value of remote working. If the storage and processing are in the cloud, then you only need a very modest data connection to manage a channel from anywhere in the world. In the cloud future, the operator will not need to know or care where the content and hardware physically are.
"To manage the transition, we are likely to see hybrid environments for some time to come. But there is no way we can do everything that our consumers demand – and our production teams want – without the cloud." imaginecommunications.com