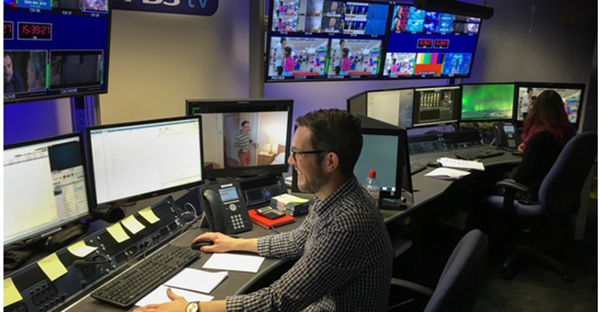 Pebble Beach Systems' next move in media orchestration is a new service-oriented platform, Oceans. Built for all clouds and also suited to working on-premises, broadcasters can use Oceans to deploy, manage, host and upgrade their broadcast workflows and services from a unified interface, now and as IP develops into the future.
Oceans' design gives users access to common core services across a range of functional applications that help them handle complex broadcast workflows in a straightforward way. It enhances visibility and control of the playout infrastructure and, regardless of scale, so that broadcasters can expand their deployment as new services are released. The platform also has scope for users to write and integrate their own functionality using Oceans' APIs.
Oceans Containers
Oceans' virtualisation is container-based, packaging the application code, dependencies and configurations into a virtual container with everything it needs to run including runtime, system libraries, and so. This approach goes a step beyond hypervisor-based virtualisation.
A hypervisor creates and runs multiple instances of an operating system so that multiple operating systems can run on a single physical machine sharing hardware resources, but the work is memory and processor intensive. In Oceans, all the containers share the resources of a single operating system – without virtualised hardware.
The platform's container management software helps optimise how and where to run containers, as well as which systems to put them on – that is, users are assured of running the most efficient application for the scale of their operation, with the optimum provisioning and management of available resources for requirements at any given time.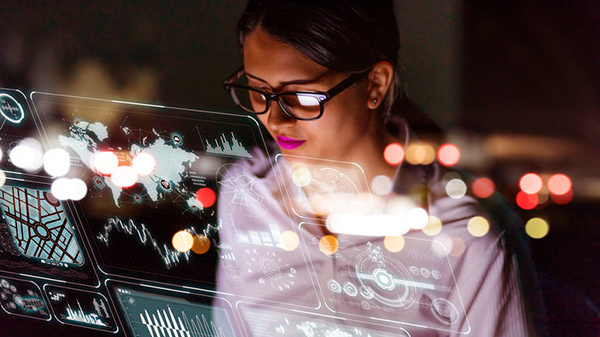 Agile and Reactive
Oceans has been designed to be agile and reactive to changing business and external developments. The individual applications function as a single unit, reacting to conditions, while remaining aware of each other and amenable to change, such as scaling up or down, load balancing and so on. The Oceans platform is also able to support new developments with iterative, flexible, modular systems at scales from a single channel infrastructure to dispersed multi-channel, multi-site operations.
Ultimately, Pebble Beach intends Oceans to be integrated into workflows to help broadcasters and media companies transition towards IP-based processes, including the cloud, meanwhile opening access to the new functionality to their existing customers.
Pebble Beach notes that as the broadcast industry moves towards adoption of IP protocols, and expands to include VOD services and other OTT options, broadcasters and operators are seeking ways to work within the cloud that make practical and financial sense.
Multiple drivers are at work. For instance, if a broadcaster wants to monetise linear content on VOD, they will also want to avoid the cost of building a whole new infrastructure. Companies are most interested in Business Continuity / Disaster Recovery systems without high associated costs.
Business Logic for the Cloud
Nevertheless, Pebble Beach believes decisions made in 2020 about systems upgrades need to centre on the cloud. The service-based, agile, scalable systems that cloud deployment support mean broadcasters – and now the new users of the Oceans platform – have certain advantages. Development cycles are faster to adapt to changing demands, update processes are unobtrusive, and robust, comprehensive security and logging is available.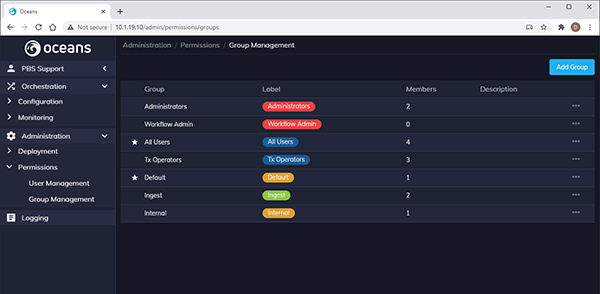 Pebble Beach Oceans UI
A company can also write its own functionality and business logic, setting out processing rules used to transform the organisation's data so that it is accurate and usable. This logic is ready to apply when data arrives from other sources, or to existing data to reflect changes that have taken place. Such rules do not change the meaning of the data, but clarify and make it easier to comprehend, and therefore business logic is usually customised by each organisation.

"Interoperability is at the foundation of our implementation of playout infrastructures in challenging, diverse environments, and our approach to security, authentication and resilience has been rigorous," said Daniel Robinson, Head of R&D at Pebble Beach Systems. "In Oceans, the broadcast community has the means to develop flexible, upgradeable functions, tailored to each workflow and taking better advantage of Pebble Beach's automation systems." www.pebble.tv