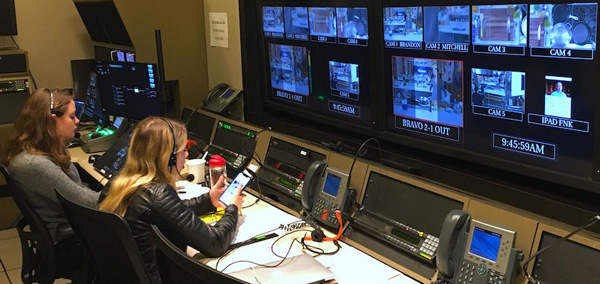 Food Network Kitchen is a direct-to-consumer streaming service for subscribers operated by Discovery Inc. that distributes live and on-demand cooking classes by Food Network chefs, instructional videos, recipes, cuisine-related original programming and material taken from Food Network's library.
The service is integrated with Amazon's Alexa voice assistant for voice navigation while people cook, and subscribers can also order ingredients via Amazon, Peapod and Instacart. The intended result is a food and cooking digital experience.
Discovery launched the service in October 2019, aiming to produce live content at low cost for multiple platforms. Rob Goldheim, Discovery's Group Vice President of Production Engineering, said, "Our main production challenge was delivering a large number of live events without dramatically increasing staffing levels." Evertz DreamCatcher BRAVO live production system had been released soon after NAB in April 2019, and Rob and his production team felt that it would suit the demands of Food Network Kitchen.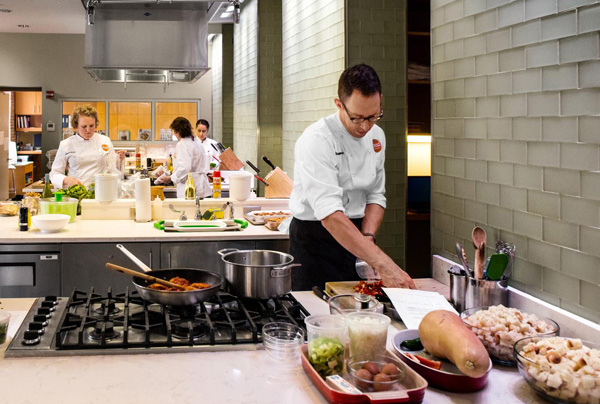 The DreamCatcher Production Suite has a network architecture giving it scalability, agility and flexibility. Often associated with sport because of its replay options, it is actually a platform that covers critical aspects of many types of live production – capture, playout, live editing, storage, logging and content management. Its modularity employs high capacity IP networking that adjusts to the demands of a large single production, but also to many smaller ones like the Food Network Kitchen events.
The BRAVO module that Discovery used includes live production functionality such as switching between live cameras and monitoring them through a multiviewer, customised using Evertz VUE interface builder. The storyboarding function works as a second user to pre-produce storylines, packages and show opens in advance, and then play these items together in a row. Operators can use BRAVO's transcoding engine to plug in a USB drive and import content in different codecs prior to the production, and use the built-in bin structure to make the content accessible during the show.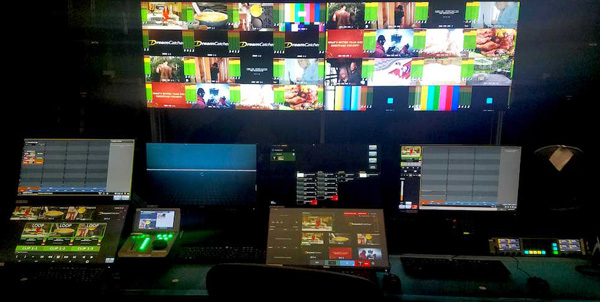 Other tools available within BRAVO are live graphics insertion, timeline record, an integrated player and so on. By deploying DreamCatcher with BRAVO functionality, they are able to manage a number of live events with very small crews – usually just one TV producer and an engineer. It has also meant Discovery could continue streaming live programming on the Food Network Kitchen app, although its talent and production teams were under lockdown.
Their workflow is similar to the approach of remote network news reporters and presenters. Christian Jacobs, Director of Engineering at Discovery's New York office said, "During lockdown we filmed live segments remotely from the chefs' home kitchens using a basic kit incorporating mobile phones, a tripod and some simple production equipment. The combination of BRAVO and DreamCatcher allowed us to make their production tools accessible remotely and, as a result, we have produced new, live content on the Food Network Kitchen app."
By acting as a software client on the DreamCatcher Playout node and using its network architecture, BRAVO has access to all inputs, and the customised interface can be set up for one, two or more operators.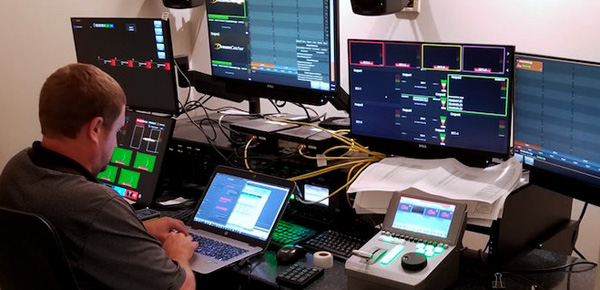 Discovery has also added DreamCatcher and BRAVO to their SMPTE ST 2110 deployment in their facility, based on Evertz' Software Defined Video Networking (SDVN). This deployment includes MAGNUM for SDVN orchestration and control, Evertz IPX128 10G/25G switch fabrics, IP Multiviewers and format conversion tools that support baseband, IPTV H.264 and JPEG XS for hand off to distribution via the Discovery WAN.
Among the features coming soon to the BRAVO workflow to enhance the streaming service UX include intelligent automatic framing for 16:9 pan and scan, plus insertion of more detailed metadata to allow users to step through the content more easily using Alexa. evertz.com