5G-VIRTUOSA Project Completes Initial IP Standards-based Studio Set-Up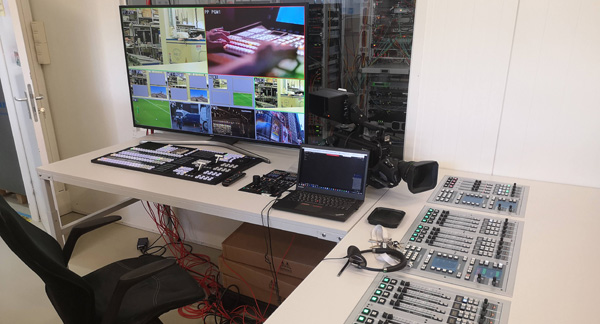 The first technical step of 5G-VIRTUOSA, an EU-funded project exploring 5G and virtualisation in broadcast production, has been completed at Nevion's Service Operations Center (SOC) in Gdansk, Poland. This stage focusses on the integration of multiple products from various vendors. Due to the COVID-19 situation, most of the work has been done remotely.
The purpose of the EU project VIRTUOSA is to explore "scalable software defined network architectures for cooperative live media production exploiting virtualised production resources and 5G wireless acquisition". In practical terms, this means demonstrating through real-life examples how 5G can be combined with virtualisation in order to enable broadcasters to produce live content such as sports or performance coverage more efficiently and cost-effectively across locations, to meet growing consumer demand.
Virtualising Network and Production Resources
The initiative's goal is to develop a product 'VIRTUOSA' that will make live media production more effective, cost-efficient and scalable by virtualising network and production resources. New forms of media networking of this type are based on 5G-wireless communication and on systems that are already widely in use in IT, but until recently haven't been considered suitable for broadcasting. These systems are Internet Protocol (IP) delivery, Software-Defined Networking (SDN), Network Function Virtualization (NFV), High Performance Computing (HPC), and Cloud Computing.
5G-VIRTUOSA aims to enable virtual connections of any studio, control room and on-site production across multiple locations, and live feedback from the audience directly into the production chain via 5G acquisition. It will allow media production facilities, equipment, resources and talent to be shared across locations, supporting cooperative live media production with real-time transport and processing of live media over IP at up to 100Gbit/s.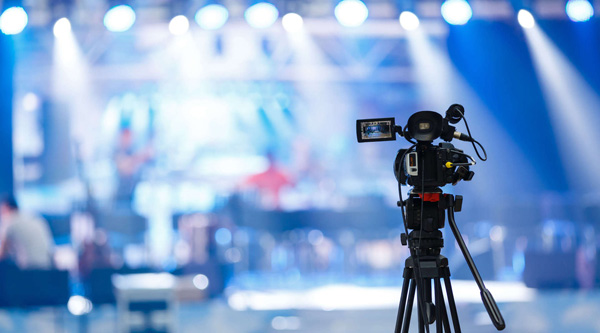 The project participants – Nevion AS in Norway, Mellanox Technologies LTD in Israel, and LOGIC media solutions GmbH and IRT Institute for Broadcasting Technology, both in Germany – expect it will be able to reduce live media production costs, and allow more live content to be produced in parallel and at the same cost level.
IP Standards-based Studio
The first phase of 5G-VIRTUOSA involves setting up an IP-based studio built on industry standards, in this case, SMPTE ST 2110 and NMOS, and integrating equipment from a number of vendors. Devices and software include video cameras, a vision mixer and server from Sony, a multiviewer from TAG Video Systems, an audio mixer from Stagetec, a media analyzer from Telestream, IP switches from Mellanox and a PTP-compliant time and frequency synchronisation from Meinberg. Nevion is supplying software-defined media nodes and an orchestration and SDN control system to manage all systems.
The set-up has now been transferred to IRT's premises in Munich where tests will be carried out to determine the compliance of the complete set-up to industry standards.
Markus Berg, Head of Future Networks at IRT said, "After a slight delay because of the COVID-19 situation, we are pleased that we are now in a position to start testing. The set-up is the fundamental building block that we will be using to create the 5G remote production planned for later phases of the project. The compliance to standards is a key part of the tests, and very important for IRT, as an internationally renowned research and innovation centre for audiovisual systems." www.nevion.com