Wowza Streaming Services Digitally Overcome Social Distance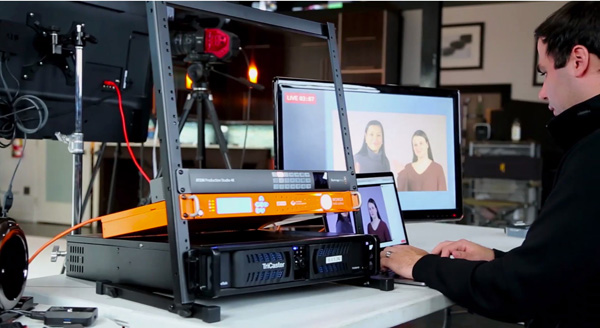 Wowza is core video infrastructure for online video platforms. Using the Wowza Streaming Engine software, ClearCast Pro encoder appliance and Wowza Cloud Streaming service, an organisation with video to stream can reach an audience. According to Dave Stubenvoll, CEO and co-founder of Wowza Media Systems, the COVID-19 experience of restrictions, sheltering at home and social distancing is accelerating the ongoing streaming trends Wowza has been serving over the past 15 years or so.
Sports, Media & Entertainment, news, live event operators and some other channels have been accessible over wider area networks for some time. But now, healthcare, business continuity, public safety and mental health are aspects of life and work that people are starting to feel depend on video streaming. It may not replace those things in exactly the way we want, nevertheless it is now enabling people to digitally overcome distance and will more than likely start to improve. Wowza has now posted a page of 'Live Streaming Resources for Business Continuity'.
Streaming Wider
Dave talked to Digital Media World about rapidly changing streaming trends. "Specialised education and special healthcare services are two markets that have been using Wowza Streaming Engine software to make video a bigger part of their business through a LAN, and now want to extend their reach through a WAN," he said.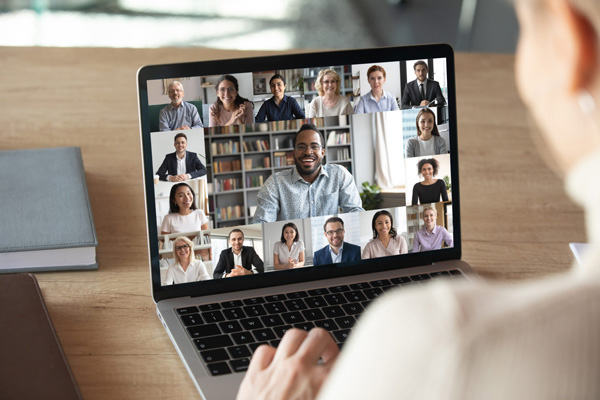 "The Wowza Streaming Cloud service makes it relatively simple to do this, for themselves, by moving into a more resilient cloud environment. We are also seeing a new focus - few-to-many events such as video conferences that are delivered by a dispersed group of producers, and also production crew who are not based in a studio but working from separate homes."
Two healthcare examples that have recently expanded are Carbyne public safety systems and the AngelEye clinical communication platform. Wowza has been supplying secure, reliable, low-latency streaming infrastructure to these organisations that are now making some of their services available for free during the COVID-19 crises. Carbyne connects emergency call centres and people with live video. Each time someone makes an emergency call to a centre using Carbyne's platform, they are prompted to enable a live video stream that informs paramedics more accurately about the patient's condition and location.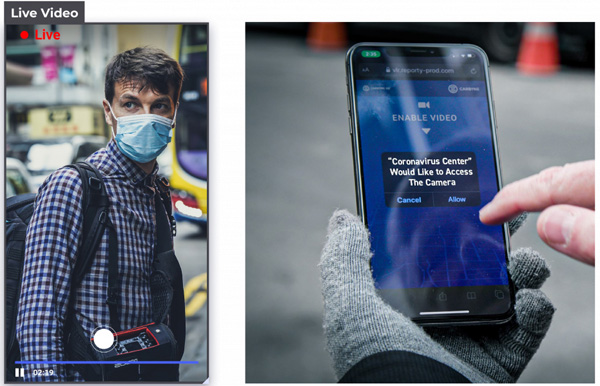 Families use AngelEye to keep an eye on newborn babies who are being cared for in neonatal intensive care units. The system was invented to give parents reassurance between visits to the unit by connecting them with a 24/7 feed and updates on the baby's status. But recent restrictions to hospital visits have made the platform more important, while mothers and fathers can't be with their child physically.
Software Engine
Wowza's central product is the Streaming Engine, software used to ingest live streams from encoders and deliver them to the devices and players the operator's audience is using. The software includes tools to create live, linear or on-demand streaming applications for live events and video conferences, education, continuous streaming and others.
Wowza's encoder appliance supporting the Engine is ClearCaster Pro, which ingests a video source and makes it streamable. The encoding workflows are configured in real time through cloud-based UI controls using custom templates. The appliance also has an API to set up automation and, if needed, control on-premise contribution encoders. Most important, adaptive network encoding over RTMP can be applied to automatically recover from bandwidth issues, monitor network performance and automatically decrease the streaming bitrate in adverse conditions.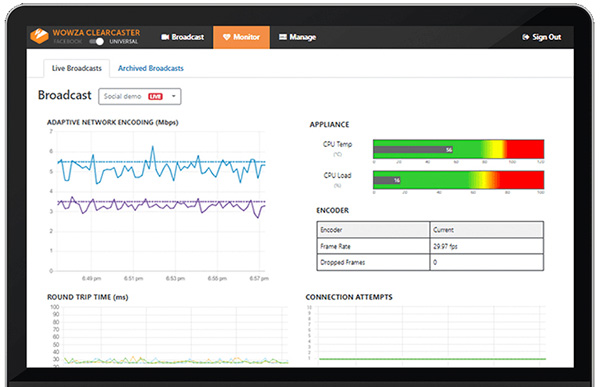 From the Cloud
The Wowza Streaming Cloud services are now coming into their own. They form a live-streaming global cloud platform and API, professionally managed so it is simple for an operator to use. Users can incorporate a complete live streaming workflow, based on the Streaming Engine software, or use the Streaming Cloud as part of an existing streaming system.
The service has a Cloud GUI management portal made to configure streams quickly using most protocols and codecs, with transcoding and transmux processes for compatibility with different networks and devices. Scaling to accommodate any size audience, in all locations, is handled automatically.
Built to build upon, the Streaming Cloud and Engine have tools, a REST API and SDKs for automating workflows and developing streaming services. For example, you can program the stream processing to customise the transcoding, stream sources and delivery target networks, and automate the workflow monitoring and management.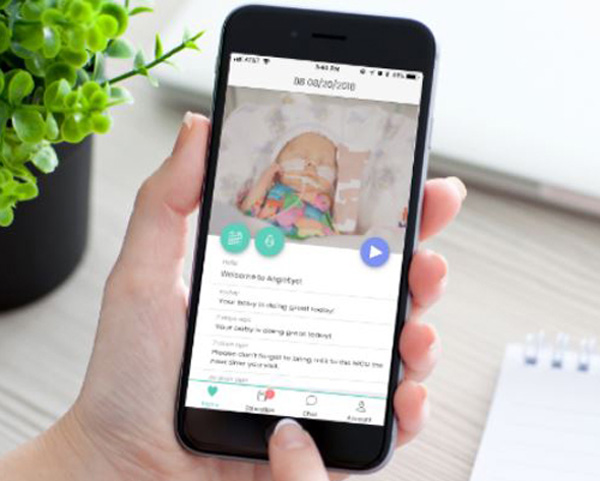 Streams are optimised by transcoding for different devices to make sure your audience will be able to watch the stream. When you send a single audio/video stream to the Wowza Streaming Engine software server or the Wowza Streaming Cloud service, the system automatically performs adaptive streaming, transrating the incoming stream to create streams of various bitrates and dynamically serving the appropriate one to each viewer based on bandwidth.
Users can identify recogised CDNs like Akamai and Fastly as stream targets from the Wowza Engine. Wowza also operates its own CDN. From the Wowza Streaming Engine, you can use Wowza CDN as a stream target, directing live streams to the entire audience from one GUI or REST API interface. Or, if you are using Wowza Streaming Cloud, the service automatically uses Wowza CDN to scale live streams on-demand without a special configuration. www.wowza.com