Gravity Media Builds IP Core for Live Production on Grass Valley and Cisco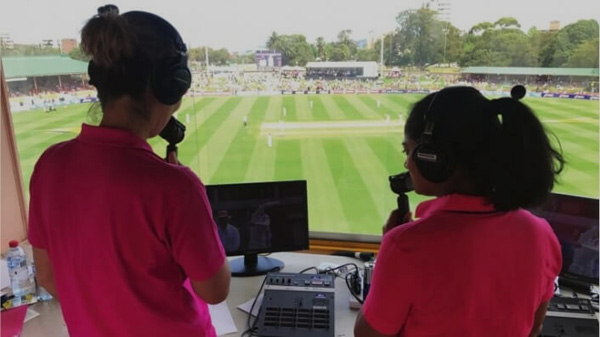 Gravity Media designs, builds and operates live broadcast facilities and production services in the UK and Australia, making them available to content owners, creators and distributors. The company works on OB trucks and flypacks up to live and post production facilities and permanent infrastructure builds.
As well as upgrading its live production capabilities, Gravity Media has set out a longer term plan for a complete IP migration across its services. Recently they have been developing an open standards-based IP core built on Cisco Nexus 9000 IP switches. The system was deployed at the UEFA Europa League final in Baku, Azerbaijan at the end of May 2019, and was also the hub of the live production environment at the UEFA Champions League final in Madrid, June 2019. It was more recently used for the core of a Grand Slam tennis tournament. The IP core configuration includes Grass Valley IQUCP-25 Gateway cards and MV-821-IP multiviewers.

Grass Valley IQUCP-25 Gateway card
An IP core network is the central part of a telecommunications network that supplies services to connected clients. IP core network and backbone network make up high-capacity communication facilities that connect primary nodes. This combined network creates a path for the exchange of information between sub-networks, and meanwhile the edge network – switches, routers, integrated access devices, WAN devices and so on – supports information exchange between the access network and core network.
To push its live production capabilities, Gravity Media began migrating towards a live IP-based production environment at sporting events in Australia in January 2019, using Grass Valley IP multiviewers for monitoring requirements. The new IP core means Gravity Media can work in an effective production environment that is agnostic to evolving production requirements and can adapt rapidly – even during an event.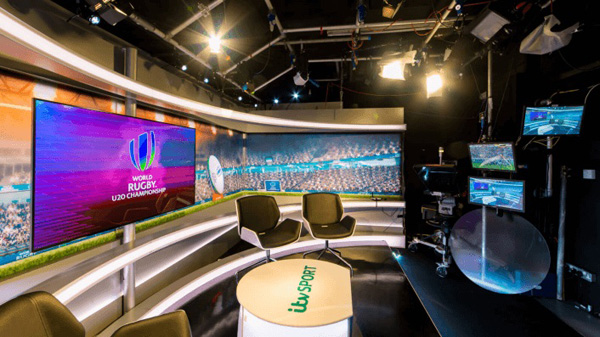 The IQUCP25 gateway card is a user configurable multichannel video-over-IP transceiver for use in low-latency, high-bandwidth Ethernet IP networks. Using SMPTE ST 2110, TR-04 and SMPTE ST 2022-6 encoding and encapsulation, it can encode or decode up to 16 SDI signals and transport them over redundant 25 GbE links.
Its flexibility comes from various Software Defined Cores (SDC) that users purchase and load as required, such as essence processing for SDI to IP gateway applications, signal monitoring for multiviewer applications and other network and signal processing tasks. The essence processing SDC delivers frame-synchronised SDI outputs, plus uncompressed and compressed IP operation modes. Signals can also be encapsulated in a SMPTE ST 2022-6 transport stream.
"By taking an IP-based approach we have been able to simplify the system to a large degree. For instance, we can get the whole IP core up and running within a day, which up to now hasn't been possible for a major sporting event," said Ed Tischler, acting managing director for the UK at Gravity Media. "Grass Valley's monitoring system in particular is excellent and, different to many other systems, doesn't need a lot of set-up time."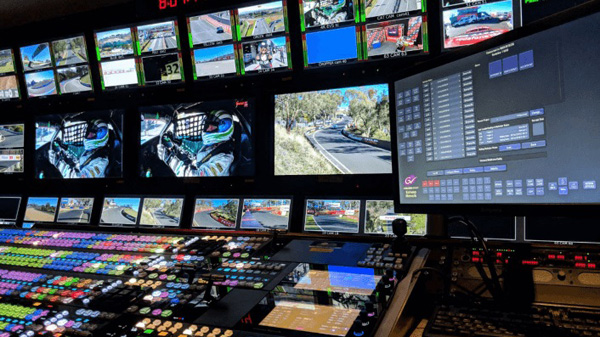 The MV-820-IP multiviewers are very compact but have a high-density I/O, and are among the only multiviewers with 48 IP inputs and 12 IP outputs in a 2 RU chassis, integrating the control and monitoring of system-wide external devices, plus internal A/V sources. Using the MV-800-DT multiviewer software, users can stream an H.264 input source and have unlimited output expansion capacity.
With the flexibility of IP, Gravity Media is also able to scale the system up or down to suit different live events. The open standards-based approach allows them to add IP elements to the live production environment, selecting new types of systems as more vendors develop and release products based on SMPTE ST2110. www.grassvalley.com