Jellyfish Pictures Shifts to All-Virtual for VFX and Animation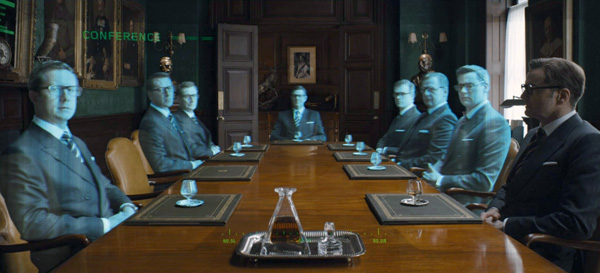 VFX and animation studio Jellyfish Pictures has opened a new headquarters in Brixton in South London that seats 200 artists and adds to its four existing studios spread across South London and Sheffield. But perhaps more important, along with the other studios, this facility has no onsite IT infrastructure. All of the company's computing hardware has been moved out to a separate central location, entirely virtualising its operations.
Instead, the equipment in the new studio is more about collaboration and creative exploration. It occupies a single floor and covers 100sqm, over a third of which is dedicated to staff breakout areas, meeting rooms, client areas and a screening room built with a 4K projector and Dolby Atmos sound. In the meeting rooms, the staff can set up global video conferencing with new Crestron and Extron display systems that access a high-speed dual 10GbE fibre network in a TPN (Trusted Partner Network) environment.
Lightweight Studios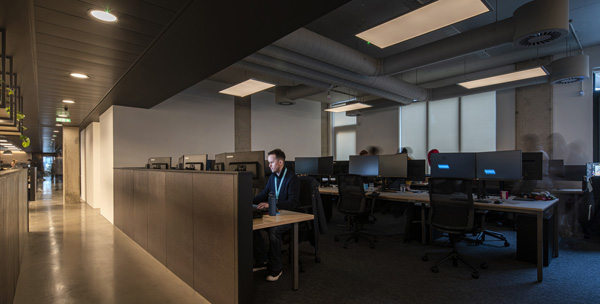 With no computers housed onsite at any of the five Jellyfish Pictures' sites, all studios operate in a completely PC-over-IP environment. All systems and pipeline are housed in a centrally based co-location, and all distributed workstations are virtualised through Teradici's remote visualisation system. If scaling up is required, more computers can be deployed by launching virtual machines in the data centre or in the cloud.
PC-over-IP (PCoIP) configurations use display compression to support virtual machines as an alternative to local computers. The architecture compresses, encrypts and transmits only pixels to software clients, thin clients and so on, which is part of what keeps the environment at Jellyfish's studios secure.
But from the artists' point of view, there is little difference between working with a local computer loaded with software and an endpoint receiving a streamed pixel representation from a virtual computer. They can work across multiple displays, for example, and run high frame rate 3D graphics, even though the software is located and managed in the cloud or the data centre.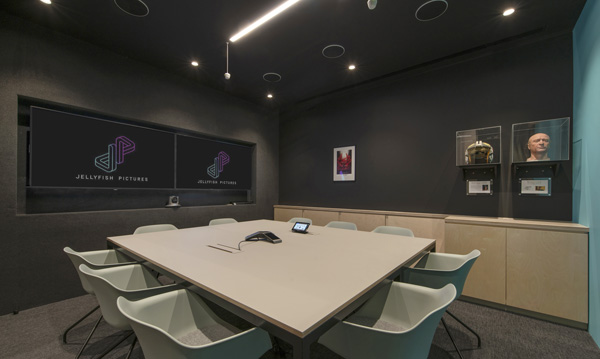 Front Edge
Jellyfish Pictures' CEO Phil Dobree said, "We made our first move into virtualisation with our Oval studio three years ago. From there, moving out of Soho gave us the chance to get rid of all our remaining on-premise infrastructure and become fully virtual, taking the existing Brixton studio with us.
"Our facilities are simpler now, just thin clients connected to the full computers that reside in a data centre rack. Updating or adding extra hardware happens away from the artists. We feel that we are at the front edge of a trend. Moving everything out has been a big step but we believe we are setting ourselves up for the future."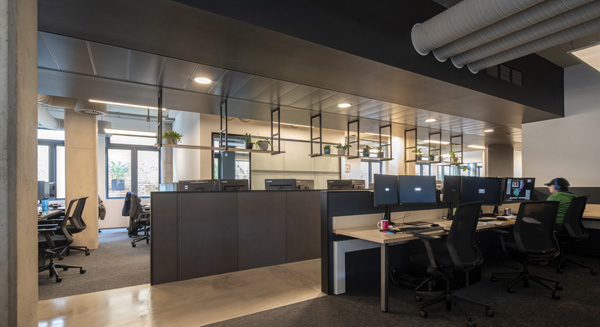 Currently, Jellyfish is using a private cloud to support centralisation and redundancy storage. In the longer term, they would use Microsoft Azure, which Phil feels is a good match for their purposes. "We have used their cloud rendering service for large jobs on Azure, and kept the partnership for cloud bursting. Being able to set up hybrid rendering between on-premises and cloud resources was a boon for Jellyfish," he said.
Storage, Security and the TPN
As a certified secure studio, Jellyfish worked with the TPN to make sure that all its sites are security compliant and certified to protect its clients' assets, including productions from Netflix and HBO. The new virtual environment is secured through Pixit Media's PixStor multi-tenancy container services for compliant data separation and isolation.
True multi-tenancy within a single storage namespace means that the studio can deploy logical data separation and isolation, in order to scale services up or down as required – without the costs and delays caused by operating separate, dedicated infrastructure stacks for different clients.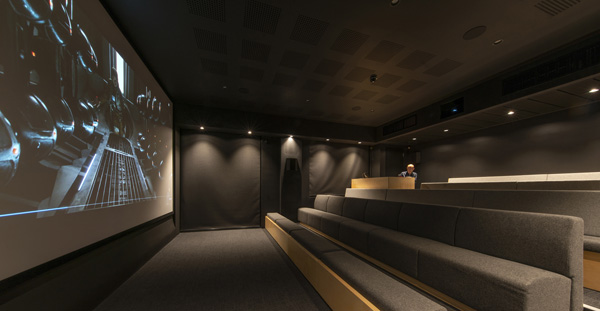 According to Jellyfish CTO Jeremy Smith said, they can containerise different projects, create secure virtual environments and set granular rules for each one with almost no overhead into the efficiency of the software stack itself. The performance is the same as the native file system's performance on the PixStor server – the artists experience the same availability and we can fine-tune the performance and our storage requirements."
Virtuous Cycle
Phil also talked about virtual studios in terms of people, which will always be their greatest resource. "Jellyfish Pictures is a great melting pot of cultures and creative people, so it was important to me to create a space where our talent could thrive. The new space stretches across one long, 100m floor and encourages everyone to share tips and ideas, and collaborate, which is something that couldn't be achieved in Soho."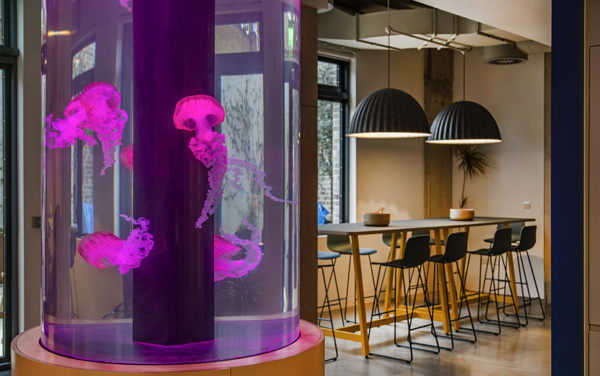 Earlier on, not being able to scale up and back down again to accommodate jobs was a barrier to the studio as they started taking on more projects. Virtual expansion changed that because it means being able to take on more artists, to render as much as any job might need and to increase storage capacity – but only when they need to. Long term investment in those areas needs to happen less often.
"A virtuous cycle exists when people, infrastructure and technical systems are synchronised and in balance," said Phil. "The pool of artists we have access to, our reach and our reputation as a facility are growing. Furthermore, it makes a statement to be able to keep up with developments such as client sessions, conferencing and now, virtualisation." jellyfishpictures.co.uk