The Switch Global Network Takes China's Hengshui Marathon Worldwide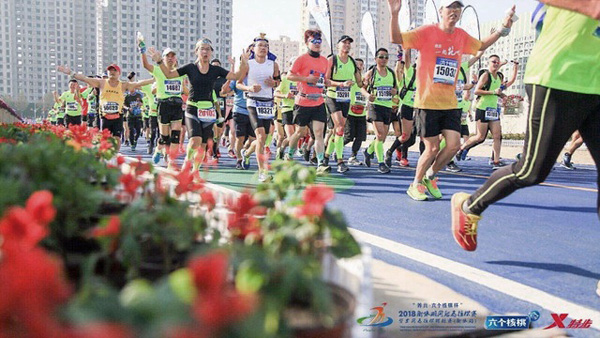 The ninth Hengshui Lake International Marathon held in September 2019 was distributed to audiences around the world via uninterrupted live linear TV broadcasts and online streaming. The number of long distance and marathon race events in China has increased more than tenfold since 2015. Running is rapidly gaining popularity, and is expected to help expand the sports gear and other associated markets as well.
The 2019 Hengshui Lake International Marathon was located in one of China's national nature reserves, where close to 20,000 professional athletes and running enthusiasts participated in three events - the full 26-mile marathon, a half marathon and a 5km fun run - on 22 September.
Live Coverage for Broadcast and Streaming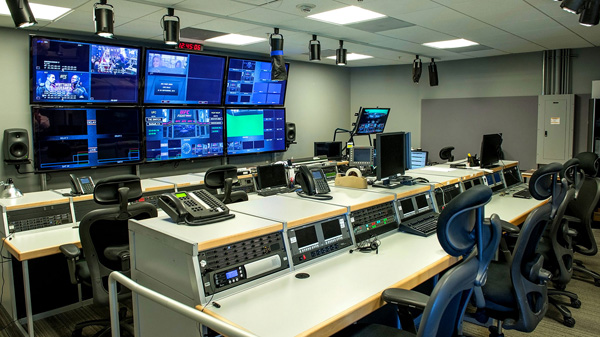 TV control room, The Switch
The Switch, a platform of services for producing and global transmitting live video, supplied delivery services for the three races, using its network in China and working in partnership with Chinese media production and content packaging company New Force Media. Together the two companies delivered the live coverage to international broadcasters Dubai Sports, Fox Sports and StarTimes TV, as well as reaching marathon fans via live streaming websites.
The Hengshui race was the second marathon event in China that The Switch has helped distribute to global audiences in recent months, after supporting global broadcast and streaming of the Lanzhou International Marathon in June 2019, also working with New Force Media.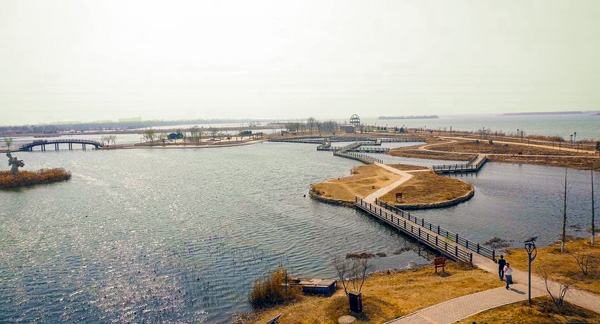 Hengshui Lake track
The Switch coordinated with the event's broadcast rights holders to deliver content to specific audiences in China and overseas. A dedicated OTT channel for the event was managed by The Switch as well, handling tasks ranging from channel set-up to supplying inserts from its Los Angeles control room. Owing to its global network reach, the company can aggregate content from multiple locations, package and deliver it to OTT or digital environments.
Starting with a live stream, The Switch manages production and delivery of broadcast and over-the-top content by building out traditional linear and OTT deliverables. This generally involves carrying out mezzanine and adaptive bit rate encoding to render single or multiple compressed real-time streams.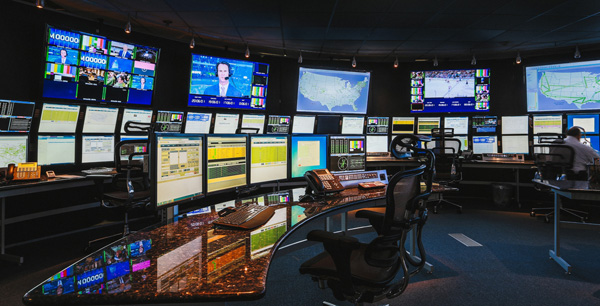 The Switch Network Operation Centre
Always Connected
These streams are delivered over The Switch network to peering customers (those on separate internet networks) via direct connect to Amazon Web Services (AWS) and other outlets over the public internet. There are also opportunities for customers to access production control room services for the inserts, closed captioning and so on.
The company's global transmission network connects content producers, distributors and sports and event venues by directly linking them with rights holders, broadcasters, streaming platforms, media outlets and web services. The Switch maintains connections in the US, Canada, the UK, France, Switzerland, Australia, New Zealand and Singapore, and has nodes in China's major cities. Their teams meanwhile continuously monitor all feeds from their 24hr Network Operation Centres (NOCs) in Los Angeles, New York and London.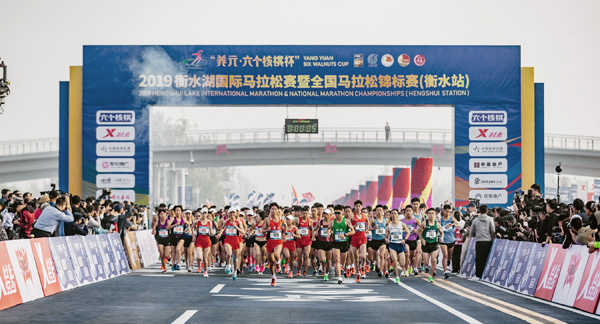 Mike Mu, Media Manager at New Force Media, remarked, "Sports fans – whether they are following a soccer match or a marathon, watching on a TV or mobile phone – expect top quality video and uninterrupted coverage. Working with The Switch is a chance to take advantage of their live production experience and robust network – regardless of location – and be confident of an original-quality feed and smooth delivery to broadcasters and online platforms."
The project follows a recent expansion of The Switch's engineering support team in the Asia Pacific region to meet growing demand for live content. The Switch continues to build its presence in China – where it has fibre connectivity in every major city – and throughout APAC. www.theswitch.tv