CCMI Live Streams Social Justice Video through Matrox Monarch HD
Capital Christian Ministries International (CCMI), an organisation supporting social justice and family welfare in Zambia, has recently started live streaming video online, spreading its reach further to help gather the funding, tools and human resources required to do its work. "We are able to take a message that, two or three years ago, would have been confined to a building," said Randall Rike, Director of Technical and Media USA for CCMI. "Live streaming literally takes us worldwide, and anyone with internet can get on and watch it."
An example of their work is assisting the thousands of orphans resulting from the HIV/AIDS epidemic to move to shelters, where they await adoption during the first years of their lives. With the resources available through CCMI, including help from skilled parishioners, the children receive the medical care and education needed to transition into family life.
Live Streaming for Social Change
Randall Rike and CCMI have been using various video systems in their efforts to bring about positive social change. Matrox Monarch HD is used to send live streams of CCMI church services from its four campuses, international conferences and speaker series to Facebook so that the rest of the world can learn about their work and participate. "Social media has become a social event in Zambia," said Randall. "Groups of people may gather around their smartphones to watch videos on social media together, including CCMI live streams."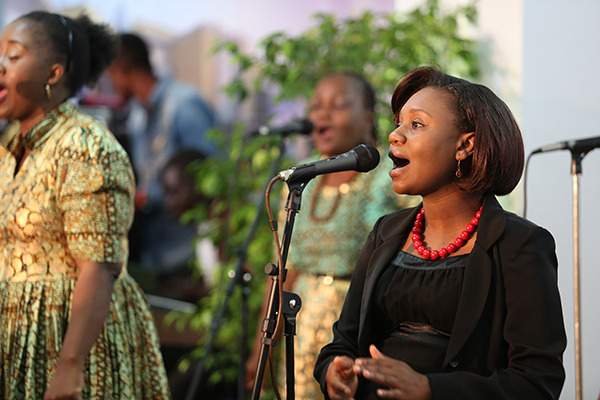 Live streaming was not always part of CCMI's media strategy. Initial reluctance arose in response to high costs and complicated hardware setups, but as devices and methods have improved, Randall compared the available systems and decided to give Monarch HD a chance. "When I saw this tiny box, I realised it resolved much of our hesitation," said Randall. "Furthermore, I knew that many ministries were live streaming. CCMI needed to get involved sooner rather than later, and the Monarch HD now made this a very real possibility. The price was well within our budget, and its ease of use was clear."
Variable Connectivity
CCMI currently uses rented facilities to hold events. When producing live streams from the different venues, the CCMI media and technical team packs a road case with cables, converters, adapters and Monarch HD so that it can connect to any type of equipment a venue may have. The team finds that using Monarch HD is simple and enjoyable. Once on site, they capture services and events through cameras connected to a video switcher. The video switcher then sends feeds to Monarch HD via HDMI.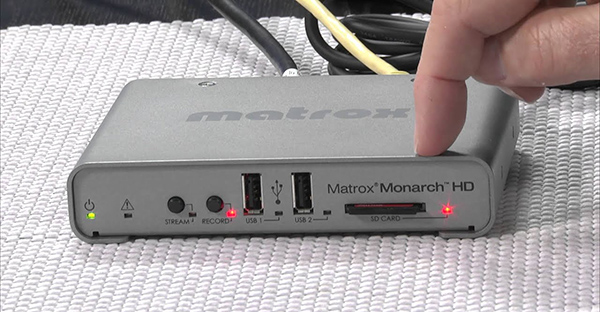 Internet services can be unpredictable at different venues. Modern large-scale venues like the Mulungushi Conference Centre, for example, maintain a high-bandwidth internet connection but the bandwidth at most other facilities is inadequate. Consequently, the team has had to become creative in its methods of finding connectivity to support live streams.
The CCMI's strategy is to subscribe to a local Zambian phone company that supplies them with 3G/4G-capable routers and, by purchasing a reloadable pre-paid SIM card, the team can connect its routers to the Ethernet of the host venue. "We are now building our own, new sanctuary and once it is up and running, we'll have more control over the internet," said Randall.
Workflow Options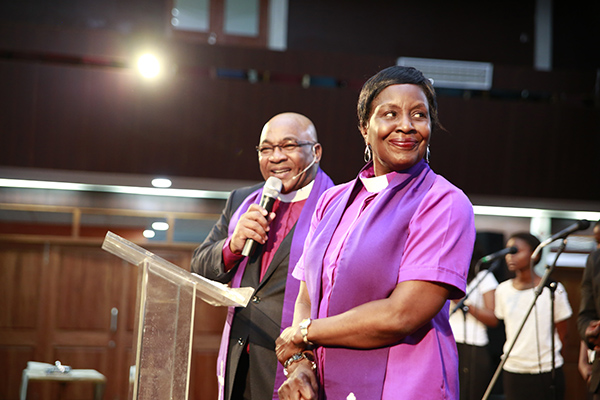 CCMI Bishop George Mbulo and wife, Reverend Beatrice Mbulo
With strong enough bandwidth established, the HDMI video source is connected to Monarch HD, and the device is set to stream 3 Mbps video to Facebook at 720p and 30 fps. However, when bandwidth is insufficient, the team sets Monarch HD to stream 1 Mbps video at 360p and at 30 fps. This lower format means CCMI can make sure live streams are sent regardless of the connection.
The team may also use either Monarch HD's SD card or USB ports, on separate occasions, to record copies for director's cuts during live productions. Due to the independent streaming and recording settings, Monarch HD can record at the highest possible resolution and quality even when the streaming bitrate is less then ideal. While using an SD card usually works well for the team, they often find that having the USB option comes in handy. www.matrox.com