TVU Router Delivers 360 VR Livestream of Congressional Cup Regatta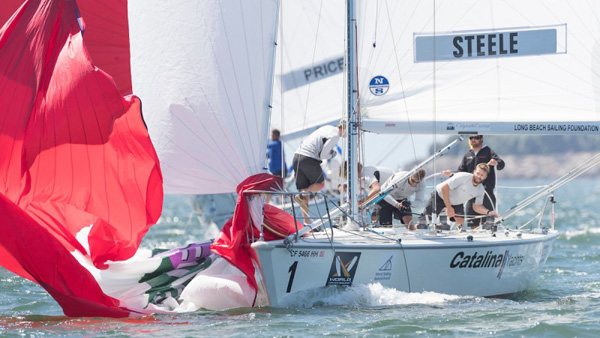 Sailing fans around the world viewed the 2018 Congressional Cup regatta, held 18-22 April, as it hasn't been seen before, owing to a partnership between the Long Beach Yacht Club's(LBYC) media team and suppliers including TVU Networks, Samsung Electronics America, Telstra Broadcast Services, BOXX.TV, broadcast integration and project manager Suitelife Systems and wireless developer Ocon Solutions Company.
Now in its 54th consecutive year, the Congressional Cup is an annual match racing sailing competition and event on the World Match Racing Tour. It is sailed in Catalina 37 yachts, and is regarded as a key indicating race for the America's Cup. On two boats off Long Beach Veterans Memorial Pier, two TVU Routers served as sea-bound hot spots, sending 360-degree, live VR footage from two Samsung 360 Round VR cameras - one on a sports fishing boat and one on the anchored MV LOYNES LBYC race committee boat.
TVU's Router is designed to bring the speed and dependability of an Ethernet connection out into the field for high bandwidth Internet connectivity over 200Mbps, and/or private network access on the move. The TVU Routers supplied the high-bandwidth IP connectivity necessary to send moving, high-data VR images from the water to the pier for VR post-production stitching and VR IP network distribution.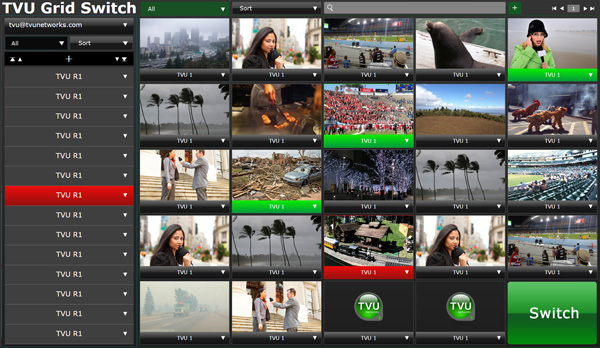 Two TVU Routers also supplied the connection required for the VR cameras to deliver video via live streaming to the Samsung VR Video website. The live video was linked to the Congressional Cup website as well, and to the website of the Tribeca Film Festival, running at the same time from 18 to 29 April.
TVU Router uses several data communication links simultaneously, such as cellular 4G/LTE, cable, DSL, satellite or WiFi to deliver a highly reliable broadband connection up to 200Mbps remotely. The device can dynamically aggregate up to a dozen different data connections, which makes the user quite flexible. It supports multiple 4G/LTE connections from different cellular providers to power demanding, data-intensive applications from anywhere.
"The VR wireless connectivity from the water back to the pier and the network streaming set-up performed extremely well," said Geoffrey Talbot, Executive Producer of the five day live streaming TV production. "Integrating 360-degree footage requires an enormous amount of bandwidth. It was essential for us to be able to rely on the very solid connectivity achieved through the router, which performed equally well from stationary and moving boats.
"We were excited about adding VR production values to our HD live streaming production, knowing it would generate enthusiasm with younger viewers. However the backbone of this efforst is stable, high-bandwidth connectivity from moving vehicles in literally any location. We also have to be able to transport all of this data-intensive video live and untethered."
The Long Beach Yacht Club Media team produced five days of live, broadcast-quality coverage of the regatta including a video-over-IP direct feed to the New York Yacht Club and worldwide distribution over social media.
"VR footage requires extreme bandwidth in order to view the images properly," said Jim Ocon, President, OSC. Ocon Solutions oversaw the wireless technical and production preparations for the event. "With the lack of infrastructure on site, multiple sources of 360-degree VR coverage, and movement, this set-up stretches the limits of connectivity in a live, real-world environment.
"But we felt confident that TVU Router was designed specifically to address this type of IP connectivity application, and were especially interested to show how the router could help deliver Samsung 360 Round's impressive VR imagery of the event." www.tvunetworks.com.