Bleacher Report Manages and Delivers Online with axle ai and AWS Elemental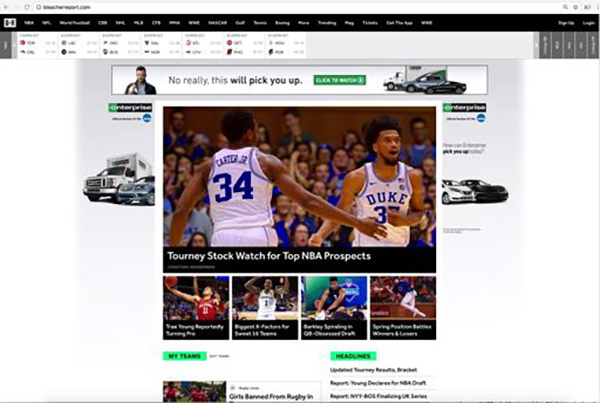 Bleacher Report has adopted axle ai media management and Amazon Web Services (AWS) Elemental video processing to prepare, manage and deliver media assets across its online and social media outlets.
In the last few years, Bleacher Report has gained popularity among people looking for sports news and opinion. All together, its site visitors, mobile app users and followers on Facebook, Instagram and Twitter number in the millions. Their viewers receive a continuous stream of highlights, viral video, news and analysis, animations and podcasts. Content originates from Bleacher Report's studios and a large number of diverse third-party sources in dispersed locations, with video ranging from broadcast-quality to user-generated mobile phone video.
Consequently, because Bleacher Report's library of media assets is massive and continues to grow rapidly, their video production department needed to find suitable media management software, and chose axle ai. "We need to keep things simple here. Our staff wants material immediately and doesn't have time for a lot of training, so we felt that a traditional MAM would not be appealing to them," said Steve Pellegrino, Senior Manager, Video Production & Technology for Bleacher Report.
axle ai's name comes from its automatic tagging of media based on scenes, locations and events that it recognises from machine learning. It generates searchable transcripts of audio, and can recognise faces or logos. Because it works with most types of storage and folder structure, moving files or uploading them to the cloud is not necessary. The media storage folder structure is recreated in a browser-based interface where users can find files across the library with a fast, precise search mechanism.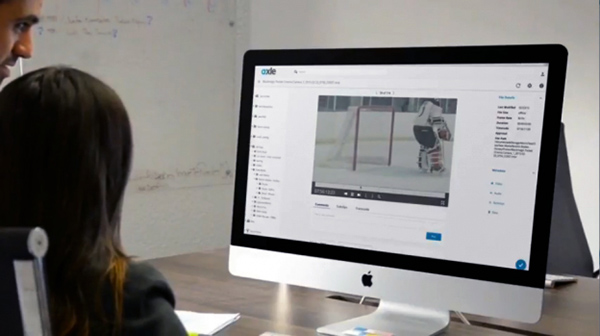 The company deployed axle ai across its existing networked media storage infrastructure, where it carries out metadata tagging as video footage is generated. This system adds as many as 1,000 files a day to its asset library, which now exceeds 700 TB. The axle ai team bundles its media management package with AWS Elemental Server software, so that Bleacher Report can process the video it ingests very promptly for distribution through online and social media platforms.
Elemental Server's all software-based functionality converts multiple video files, simultaneously and faster than real time, to create mezzanine deliverables, regular VOD assets or adaptive bitrate outputs for delivery to TVs, PCs and mobile devices. Built for large-scale broadcast and multiscreen operations, Server can be integrated into existing workflows.
The Bleacher Report team accesses the axle ai system through a browser-based interface. Metadata tagging establishes search functionality across the media storage infrastructure and is accessible to content groups throughout the organisation. The axle ai and AWS Elemental Server combination generates proxy-level video that can be viewed and shared via the web, without the need to upload to third-party hosts. Non-technical users and outside parties can view and interact with content as well, adopting the search functionality and proxy tools without formal training, which Steve commented was also important to them.
"Content drives our brand. It has to be engaging and easy to access, the quality must be high and on top of that, it has to reach viewers as quickly as possible," said Steve. "Our editors and producers are located around the world, but the combination of axle ai with AWS Elemental makes it relatively easy to find the assets they need. From there, they can create and finish content and prepare streaming video that looks great and runs smoothly on any platform or device, regardless of the source." axle.ai