Perform Delivers DAZN Live/OTT Sports to Japan via Dalet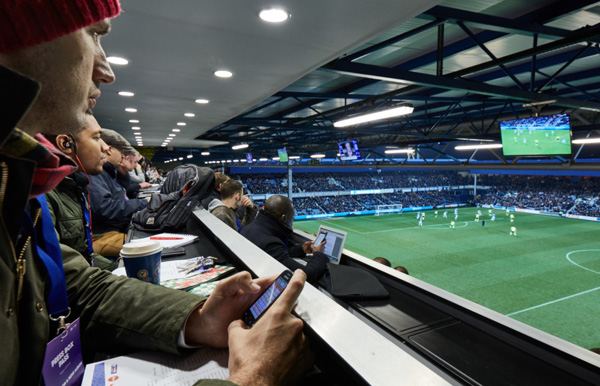 Digital sports content and media group Perform launched its on-demand sports platform DAZN in Japan in 2016 using Dalet Galaxy as the media asset management and orchestration platform for deployment and now, its daily operations. DAZN is a dedicated live sports streaming service that gives subscribers unlimited access to varied live and OTT sport on connected devices. Currently also available in Germany, Austria and Switzerland, its presence in Japan centres on Perform's 10-year rights agreement to broadcast the domestic premier J.League games as live streams, highlights and magazine programs.
To support the production and distribution of highlights and magazine content, as well as share high-value assets with its UK site, Perform implemented a production workflow based on an extension to the Dalet Galaxy platform already in its Tokyo facility. The Dalet Galaxy platform serves to connect and orchestrate the network of storage, display and content creation equipment used at DAZN, including the Evertz Dream Catcher replay system, Xendata integrated shared and archive storage, Qualstar magnetic tape data storage, Adobe Premiere Pro CC NLE and Avid ProTools audio software.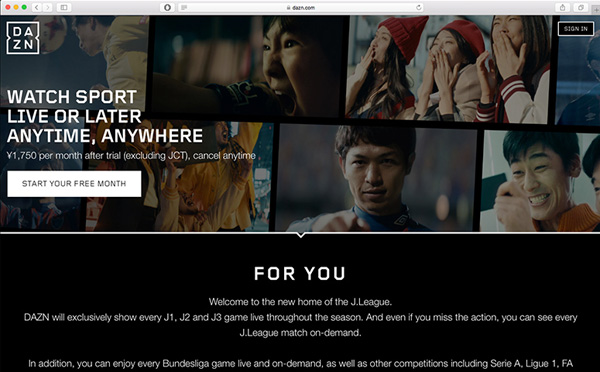 "Dalet manages the large volumes of data generated daily for the J.League. We have been able to use it to design ingest workflows that automatically fill out metadata forms based on file extensions, move media to its allocated location and enable retention policies based on the media type," said Robin Williams, Perform Group's post engineering manager in Tokyo. "Because of the automation the DAZN team can generate the required output with less effort and time, and meanwhile the value of the content is greater due to the collection of accurate, relevant and therefore searchable metadata."
Dalet Galaxy manages content ingest from satellite sources via the Dalet Brio ingest and playout broadcast servers' I/O environment, orchestrating all of the asset transactions for the DAZN VOD workflow. from outside the facility staff can assemble and deliver highlight packages and magazine show content to the DAZN platform and archives using web-based tools such as Dalet WebSpace. Post-production is introduced into the main workflow through the Dalet Xtend module for Premiere Pro CC, which has bidirectional metadata tracking.
Dalet AmberFin handles media processing by integrating ingest with mastering, QC and review functions, orchestrating and scaling the operations in an interoperable way. AmberFin's Dark transcoder turns the existing content into the content that customers or other processes need. Its format and standard conversion supports DAZN's content delivery and repurposing. High-quality codecs maintain the value of the original material which, with growing file support and the ability to write directly to shared storage can reduce workflow latency. This transcoder also means that the staff do not often need to consciously monitor and manage media transactions, instead focusing on program and service quality
Dalet API-based integrations with third-party systems also allow Perform to design workflows tailored for its Japanese operation. Following deployment, completed within three weeks, the Tokyo site has been linked with Perform's UK production hub for content collaboration, using Aspera to handle fast file transfers between bureaus. www.dalet.com