Wirecast Streams Gliding Championships to the World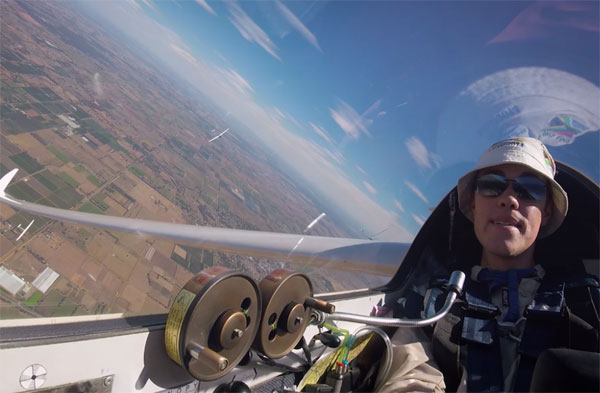 The 34th FAI World Gliding Championships were held in Victoria Australia 8 - 22 January 2017. Over 116 competitors from 29 nations competed in one of the largest sport aviation events in the world. The event is held every two years in a different country.


The competition consisted of a series of races around courses that varied daily, ranging in distance from 300km to 700km or more. Modern gliders are sophisticated, highly aerodynamic aircraft. Instead of relying on an engine, they soar on rising air currents and are designed to travel at speeds approaching 300kph and reach heights in excess of 10,000m. Consequently, as a sport, the experience of gliding is both spectacular and serene. Glider pilots negotiate the air like birds, immersed in three-dimensional space and flying silently.


Wirecast at the World Gliding Championships
Up until now, gliding has been a difficult sport for spectators to engage with. Like deep ocean racing, crowds may gather to watch the gliders depart, but once they fly out into the ether, they are out of sight and cannot be followed.
Now, however, compact digital cameras such as GoPro or handheld ENG cameras, streaming software like Wirecast and a broadband internet connection mean that viewers worldwide can be in the aircraft with the pilots and follow the entire race no matter where they are.
I am a glider pilot and was the Media Manager for the championships. I was responsible for the website and social media plus video and written content. Knowing that, at least in theory, it should be possible, I was determined to bring up to date sports casting techniques to the World Gliding Championships for the first time.
Since this was new territory for the Gliding Federation of Australia, the organization staging the event, I had the job of proving that the streaming workflow would work under variable conditions in the field, in real time.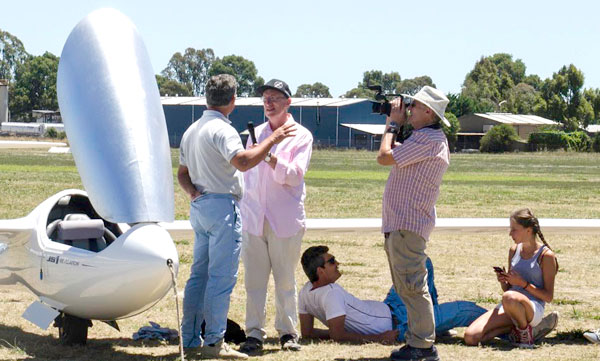 Video Production Workflow
I had arrived at the championships with my car packed with equipment from my production office. I had brought a lightweight set-up, but had enough gear to make a travelling video studio.
I came with four cameras including two DSLRs and a fairly large studio camera. I brought a series of tethered and radio microphones. My HP Z series laptop workstation and one additional monitor were used for the video post production.
The final three days of the championships were live streamed directly from the airfield. For the dedicated live streaming, a team was organised with three IP connected cameras that streamed the content to a central computer and from there, the content was streamed to viewers.
The first eleven days plus the practice flying week were shot on camera and ingested onto my computer. I edited the footage, added supers, titles, openers and enders – all of these tasks could be done in the Wirecast. The video was then sent to Youtube. Over the course of the contest, I produced 120 separate video clips. Each was online within an hour of shooting.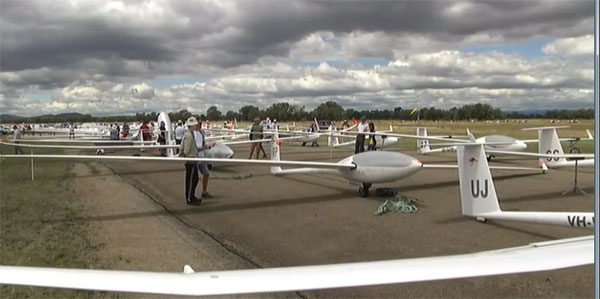 Media Mix
World Gliding Championships are organised by the host country, so the mix of media changes each time. In the past some static camera streaming had been done, but this was the first event where a coordinated media campaign of PR, video and social media, together with main website activity, had been attempted.
We knew that the potential audience was global, but no one had ever gauged how large the audience might be. By the end of the championships we had nearly 200,000 video views, over 2 million web page views and 2 million social media views.
In my role of media relations, I pushed out links to the content to local and international media outlets. This made our video available to the websites of major newspapers as easy-to-use, free content, and consequently our video was widely re-posted.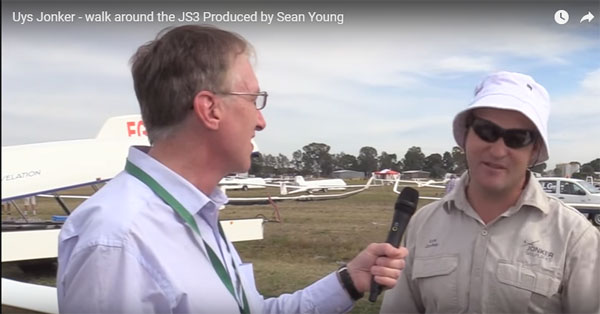 The ability to stream content from the championships transformed our media footprint and gave our international audience a chance to be involved. No one involved with the sport had experienced this level or quality of response before. None of the international committee members had realised, for example, that the audience was so large and could be engaged in this way.
Wirecast was a core part of the production mix, speeding up ingest, handling graphical overlays and managing the streaming and posting of content.
I had no experience with Wirecast until the day I arrived at the championships. Installing and using the software was easy, but it did take a while to get the hang of the interface. Conceptually, it is a bit different to using NLEs, which is what I am used to. I am sure that someone either coming from a live broadcast environment, or starting with no experience, would have no problems. After first doing some un-learning, using Wirecast greatly increased my speed of production and delivery, making the volume of video I produced possible.
I will be involved with World Gliding Championship that will take place in Europe next year and, armed with the experience gained in Australia, I am confident of a much bigger budget and increased production volume.
By Sean Young