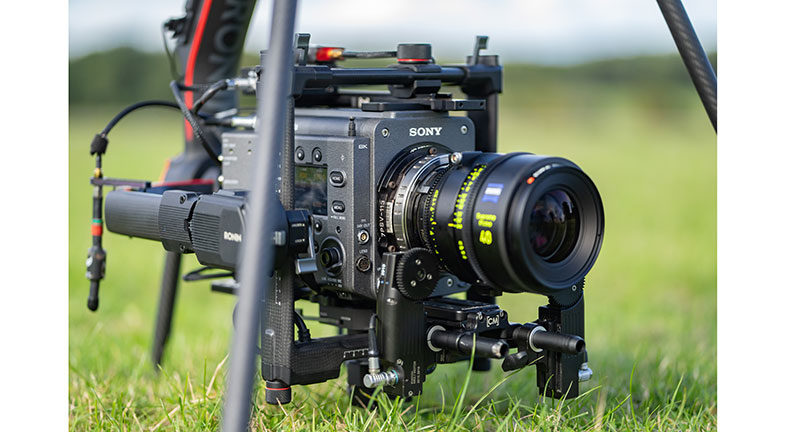 Sony is planning to release new firmware updates for the FX6 full-frame camera and the VENICE 2 digital cinema camera. FX6 Version 4.0 and VENICE 2 Version 2.1 will be released in mid-2023 and a major new upgrade for the VENICE 2, Version 3.0, will be available in early 2024. Attendees at the 2023 Cine Gear Expo, 1 to 4 June, were able to preview FX6 and VENICE 2 updates at the Sony Electronics booth.
FX6 Version 4.0
Released initially in November 2020, the FX6 is a very compact, full-frame camera with variable NDs and an ability to shoot high frame rates. FX6 Version 4.0 enhances its cinematic capability by adding new features including a desqueeze function for anamorphic lenses, with options of 1.3x and 2.0x. This mode enables filmmakers to select the desqueeze ratio for the HDMI output image and the image displayed in the View Finder.
FX6 Version 4.0 also adds autofocus support for 7 fps or higher in S&Q (Slow & Quick) mode.
Version 4.0 includes Cine EI Quick support as well, resulting in the same production workflow as Cinema Line cameras, including the FX30, and FX3. File naming is now the same as the high-end CineAlta cameras such as the FX9, VENICE and VENICE 2, to set out an easier workflow, especially in a multi-camera setup.
VENICE 2 Version 2.1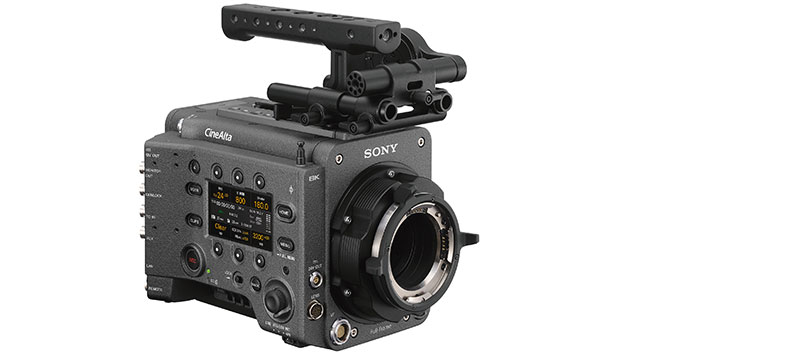 Sony's VENICE 2 Version 2.1 update improves the zoom-to-fit function when the sensor is in 3:2 aspect ratio. Currently, this zoom-to-fit function cuts off the side of the 17:9 viewing angle, resulting in a narrower angle than expected. Version 2.1 will now crop 16:9 from the entire full-frame 3:2 area. Furthermore, zoom-to-fit 2.39:1 (anamorphic widescreen) for 3:2 imager modes will also be added.
VENICE 2 Version 3.0
Beyond VENICE 2 Version 2.1, Sony is announcing the VENICE 2 Version 3.0 firmware update, which is planned to be available in early 2024. Version 3.0 includes a new frame line generator, enhanced high frame rate anamorphic modes, and improved functionality for live events.
By popular request, Version 3.0 will support a new external frame line generator tool that will enable import/export capabilities for frame line generation. Version 3.0 will also improve high frame rate modes, allowing filmmakers to shoot 90 fps with 2x anamorphic lenses, while a new 33.333 variable FPS has been added for anti-flicker at 50Hz.
Version 3.0 will also include features to help improve the colour fidelity of in-camera VFX when mixing standard production lighting and LED volumes.
Version 3.0 will add new functionality to expand the VENICE 2's use in the growing live cinematic multicam market. This update will improve the paint menu and RM/RCP Control for live content production, including added adjustments for saturation, skin detail, white balance and shutter – even when RCP/RM paint control is off. Version 3.0 will also enable 3D-LUT selection when RCP/RM paint control is on.
FX6 Version 4.0 and VENICE 2 Version 2.1 firmware updates will be previewed at the Sony booth June 1 – 4, during the Cine Gear Expo, at The Studios at Paramount in Hollywood.
The new FX6 Version 4.0 and VENICE 2 Version 2.1 updates will be available in mid-2023, and VENICE 2 Version 3.0 will be available in early 2024. Filmmakers can download the update directly to their camera using a PC or Mac. More details can be found HERE. pro.sony