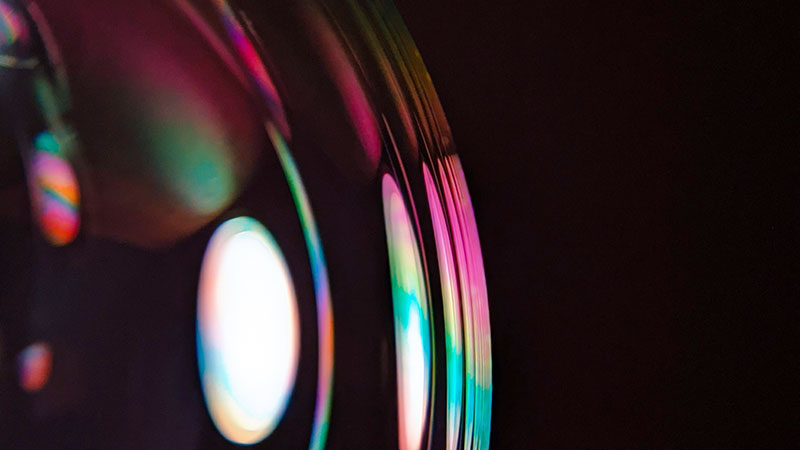 Iain Neil, Chief Optics Advisor at Cooke Optics, has received the Gordon E. Sawyer Award for his "substantial, extensive and innovative lens designs which have had lasting impact in motion picture cinematography."
The Academy of Motion Picture Arts and Sciences presented Iain with an Oscar Statuette for his lifetime achievement award at a ceremony at the Academy of Motion Pictures on 24 February 2023. The accolade was one of eight awards presented to 19 individuals and the first SciTech Awards to take place in person since 2019.
"I am delighted to receive this award from the Academy. It's wonderful to be recognised by respected friends and colleagues in this wonderful industry. I'm very fortunate that my career has allowed me to indulge in my passion – which is designing lenses that help cinematographers to create their creative visions on the big screen," said Iain Neil, Chief Optics Advisor, Cooke Optics.
Iain joined Cooke in 2021 as Chief Optics Advisor. He provides consulting advice and support for Cooke's team of in-house lens designers. He has received twelve Academy Awards for Scientific and Technical Achievement for the design of lenses and optical systems, two Emmy Statuette engineering awards, and a Fuji Gold Medal Award recognising his lens work in image origination. Iain holds over 100 worldwide patents issued and applied for in visible, infrared and ultraviolet optical design, entertainment systems, defence, industrial and consumer applications.
Prior to founding his own Swiss-based optical technology consulting company, ScotOptix, Iain was employed for over eighteen years at Panavision Inc as Executive Vice President, Research and Development and Optics, and Chief Technical Officer where he was known for his work on the Primo cine lenses.
Iain has previously held the roles of Manager, Systems Engineering at Ernst Leitz Canada Ltd. (now Raytheon ELCAN Optical Technologies Ltd.) and Head of Optical Design at Barr & Stroud (now a division of Thales) and recently he held the roles of CTO and co-CEO of CW Sonderoptic (now Leitz Cine Wetzlar). He holds a B.Sc. Honours degree in Applied Physics from Strathclyde University, and in 2004 was made Visiting Professor to the Department of Physics. In 2015, he was also awarded an honorary Doctor of Science degree from his alma mater. cookeoptics.com