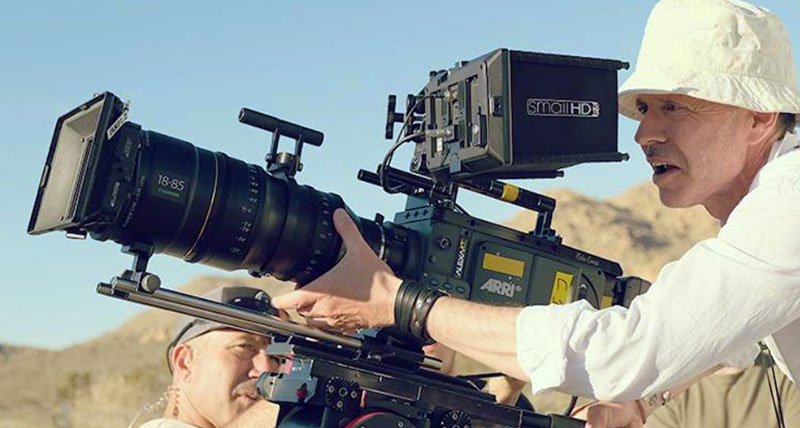 Videocraft rental suppliers specialise in the custom design and integration of production and post systems, from single cameras to full studios, suiting a range of applications and budgets. Recently, they chose to upgrade from their older HD lenses and expand the company's 4K product inventory.
In particular, they aimed to meet demand from clients wanting versatile lenses with longer zoom ranges that can perform with the new 4K camera systems. This goal led to the purchase of two FUJINON lenses – the UA125x8, which is one of world's longest 4K box lenses with the world's highest zoom ratio in the 4K broadcast market today, and multiple UA46x13.5 lenses.
Versatile 4K
Videocraft sales director James Taylor said, "We had decided that all of our lens purchases going forward would need to be 4K or better in order to match our most recent 4K cameras. We chose FUJINON because we have found their optical performance – the most critical factor – to be excellent. In the case of the UA46 lenses, their very compact size and light weight makes them easy to handle, especially in systems built up from the smaller ENG style camera systems.

"When it came to the UA125x, on the other hand, we were looking for a versatile premium 4K lens. The UA125 is a box style lens that goes from 8mm at the wide end all the way through to 1000mm without having to use an extender, which is tremendously useful. Owing to their very long focal lengths, all of these lenses have built-in image stabilisers as well."
Having been in production and post production for over 50 years, Videocraft has become very familiar with what their market looks for to produce a successful show or live event. James said, "For our broadcast clients, for example, these new lenses give excellent image quality and totally reliable performance. Our initial work with them has been at various sporting events where they have performed beautifully paired with super slow motion cameras. Clients have been very pleased with the results."
Beyond live sport, James finds that the UA125, in particular, is also a good choice for staging events because of its exceptional low light performance even at long focal lengths. "The versatility of both lenses is excellent, due mainly to the fact that they give us the long focal lengths without having to resort to using an extender, making them especially useful for tight, super slow motion shots," he said.
Live Sport, Staging and ENG

"Both lenses love any live sport, the UA125x is ideal for staging and IMAG work and the UA46x is also a great long focal length lens that can go with a B4 mount ENG camera. This ENG combination makes a very compact package, especially considering that the lens reaches to just over 620mm without the 2x extender."
Videocraft is one of the few rental houses in the Australia/New Zealand region to own the UA46x13.5. James feels that their recent FUJINON purchases have added significantly to Videocraft's inventory. "As well as expanding our range, these lenses also mean that we can supply lenses with a level of reliability and optical performance that matches our new 4K and UHD broadcast cameras," he said. "The team at FUJINON have been very responsive to our needs and have delivered what we needed for this project in record time." www.fujifilm.com/au