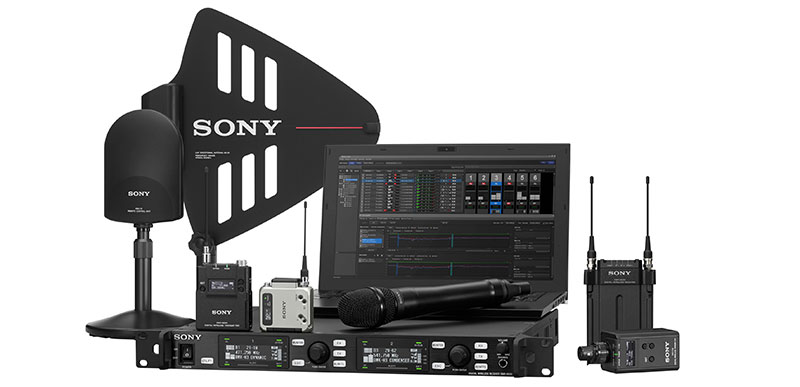 Sony's new digital wireless plug-on transmitter, the DWT-P30, complements Sony's DWX series slot-in receiver and bodypack transmitters to create a complete digital wireless microphone system. The new transmitter is suitable for use with camcorders, including those with a UniSlot interface, and on location recording.
The DWT-P30 expands the capabilities of the Sony Electronics' DWX series wireless mics and transmitters and replaces the current DWT-P01N. Suited for studio, electronic newsgathering (ENG) and location sound, the new transmitter operates with a wide bandwidth up to 148 MHz, depending on the region. It can be operated across multiple channels simultaneously, due to the high density 375 kHz interval channel plan, increasing the probability of finding unoccupied frequencies in congested metropolitan areas.
The UniSlot Interface Adapter allows you to use the Sony DWR-S03D wireless slot-in receiver with a shoulder-mounted camcorder equipped with a UniSlot interface – which the DWT-P30 will now support. Cross Remote functions including input attenuation, RF frequency selection, RF power output, audio low-pass cut-off frequency and transmitter Sleep Mode can all be controlled remotely from the DWR-S03D. Also, using the Cross Remote function combined with the RMU-01 remote control unit, users can control up to 82 transmitters.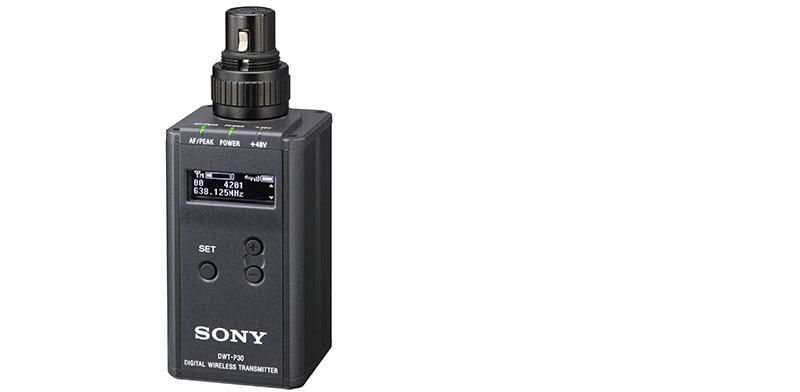 The DWT-P30 can run Sony's CODEC MODE4, which prioritises audio quality while maintaining transmission stability and low delay time. For live applications, when used on CODEC MODE2, the system achieves an extremely low audio latency time of 1.2 msec, with a 96kHz sampling rate for very high quality sound.
RF outpower power is selectable at 2mW, 10mW or 25mW to prioritise stable multi-channel or long distance operation. The DWT-P30 has a battery life of approximately 6 hours. The DWT-P30 is planned to be available at the end of 2022. pro.sony/audio