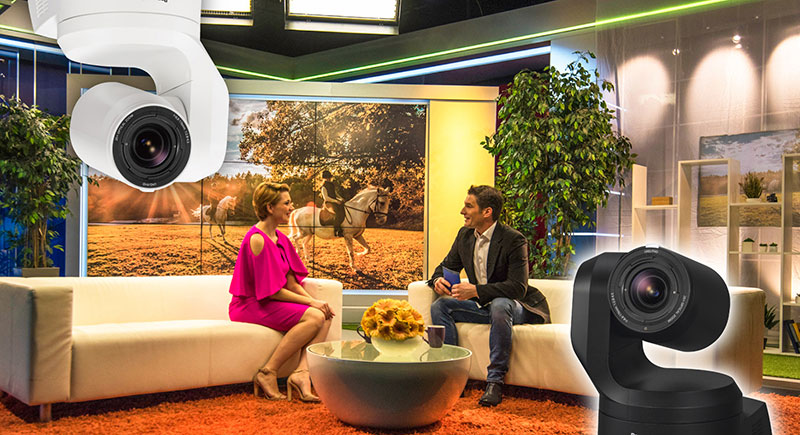 Panasonic has announced two upcoming cameras, an integrated 4K PTZ model and a 4K PL-mount studio camera, both due for release in early 2023, that aim to help producers engage with new workflows including IP-based live production, streaming and shooting for multiple destinations.
The new Panasonic AW-UE160W/K, a 4K integrated PTZ camera, aims for high image quality and video production efficiency for producers involved in broadcast, in the entertainment industry such as live events, and in content production.
Its design combines the features of a PTZ Camera, made for setting up in many different positions and at varied angles, with the functionality of a system camera used for broadcast. Panasonic Connect will also release the AW-SFU60, an optional software key to activate SMPTE ST2110 for the AW-UE160 series.
Rapid Change
Panasonic sees several factors at work today, contributing to rapid change in video production. Among these are the increase in hybrid events, the expansion of high-capacity, high-speed communications such as 5G, the increase in online communication due to the Covid-19, and continued growth in the popularity of video. The company notes that it has become possible for almost anyone to shoot, produce, distribute, and watch from any place. The video experience, video content and the environment surrounding it are evolving quickly.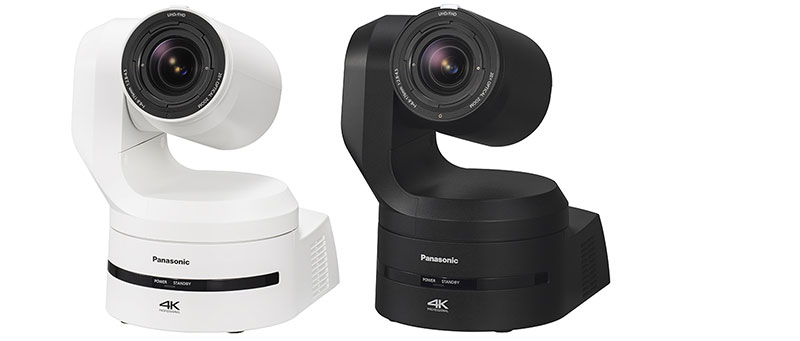 Also, as the demand for video continues to increase, so does the pressure on video producers and broadcasters to output quality that exceeds viewers' expectations, and to create new video experiences, expressions and effects that are not limited by inadequate budgets. Under such circumstances, the shift to remote video production and operation using IP transmission is accelerating at the same time. Reconciling video quality with efficiency on set or on location is now a primary challenge.
To solve some of these on-site challenges, AW-UE160W/K combines characteristics of system cameras with those of PTZ cameras.
High-Speed Autofocus
On top of its high sensitivity of F14 / 2,000 lux, equivalent to that of a studio camera, and the modern image processing found in LUMIX, the AW-UE160 has a new phase detection autofocus (PDAF) that supports high-speed focussing and can also be used to shoot fast-moving subjects. It has a new PTZ mechanism as well, and hybrid image stabilisation, which combines optical image stabilisation (OIS) with electronic (software-based) image stabilisation (EIS).

The AW-UE160 is one of the first PTZ cameras to support the SMPTE ST2110 IP transmission standard for broadcasting, and wireless transmission with a 5G mobile router, via USB tethering. It also supports return video input and a rear tally lamp that can also be lit in yellow, essential functionality for combining operation with system cameras. It is equipped with the cropping zoom function that can output multiple angle video with a single camera and dual high-speed HD output from the SDI/HDMI out.
Support for a variety of interfaces and protocols – including SMPTE ST2110, Highbandwidth NDI, NDI|HX, SRT, FreeD, RTMP/RTMPS and so on – helps teams integrate the camera into existing systems. As no restrictions are placed on the number or variety of video outputs, even when outputting the captured content from multiple terminals at the same time, 4K simulcast operation is possible.
In order to ease mixed operation with other system cameras, the AW-UE160 supports scene files and colour matrix control, and the camera's waveform display function and horizontal level gauge display function help to set up and adjust the video. Panasonic's free software and Remote Operation Panel (ROP) can also be used for batch management of multiple cameras.
4K PL-mount Studio Camera for Live Cinematic Video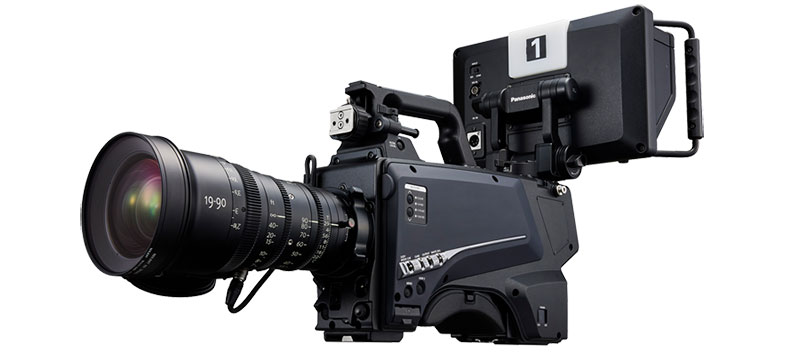 Panasonic's upcoming AK-PLV100GSJ 4K studio camera has a large format, 5.7K super 35 mm sensor and PL lens mount to accommodate cinema lenses for an expressive shallow depth of field. The AK-PLV100GSJ is compatible with the AK-HCU250 and AK-UCU600 camera control units, making it a companion to existing B4 mount camera systems. To capture cinematic video with those systems, users can replace the existing camera head with the AK-PLV100GSJ.
Using Panasonic's knowledge of IP-based live production, the camera outputs 12G-SDI signals directly from the camera head, enabling production with the camera alone, and can interface with return, control and other communications directly, or through ST 2110 when used without a CCU. This kind of flexibility allows users to set up simpler shooting systems.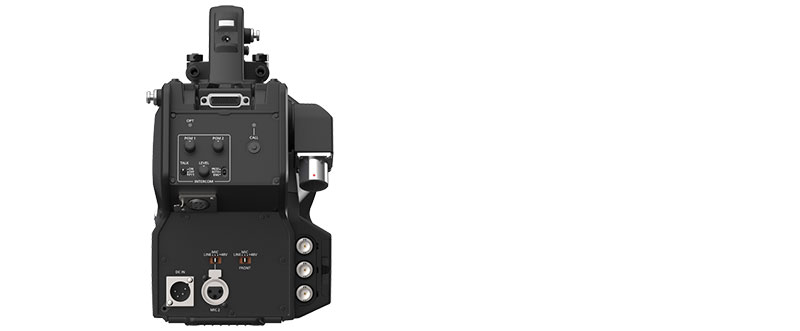 As this camera will be compatible with SMPTE 2110, it is ready to support production studios moving towards more connected, IP-based workflows. It also supports more direct connection to the KAIROS IT/IP platform, which is used to control rich content delivery to multiple screens and streams.
Going forward, Panasonic will continue to develop systems supporting live video broadcast of music and sporting events, including IP-based studio cameras and flexible system construction. pro-av.panasonic.net