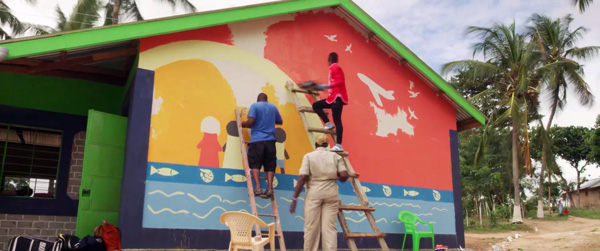 The Blackmagic Design URSA Mini Pro 12K is proving to be a very versatile camera that can be used for many different projects. It has the resolution to allow reframing and cropping in post, the dynamic range and colour accuracy to support lifelike reproduction and creative work in post, and a good range of frame rates even at higher resolutions. Here, DPs talk about using the cameras for commercial spots, a documentary shoot and a corporate film.
freystil, a Salzburg based content production agency shot a new advertising campaign for Kia Motors Austria using the URSA Mini Pro 12K. At the beginning of the year, the car company presented its new corporate identity to the public. With a new logo, a new colour scheme and a new slogan, the entire brand image has undergone an overhaul, which the campaign was to promote. It is currently running across Austria.
Tight Schedule, Complex Shoot
The shoot took place over ten days, with only a further seven days for post production. "We had an initial meeting online with KIA, who quickly gave us the green light with only minor changes to our creative concept," said DP Michael Frey, owner and founder of freystil.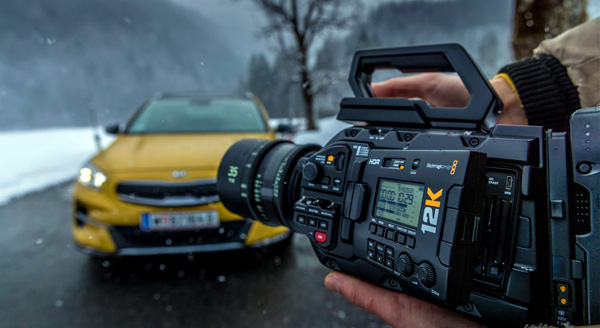 The production agency opted for the URSA Mini Pro 12K as its principal camera package and combined it with Rokinon Xeen XC Carbon 8K full frame lenses, which are small, light cinema lenses. "We expected it to give the results a boost in terms of image quality, and felt it was the best camera given the requirements of the shoot and the tight schedule," Michael said. The camera was variously used on a drone, on external moving-car rigs and for car interior set-ups.
Production requirements included mastering the campaign in 4K and delivering a further nine different full HD formats to match the national Austrian broadcast stations' requirements. "We shot the bulk of the project in 8K, the rest in the highest resolution possible, and found the camera ready to handle these demands. The higher resolution worked out very well for reframing and cropping in post."
Harsh Conditions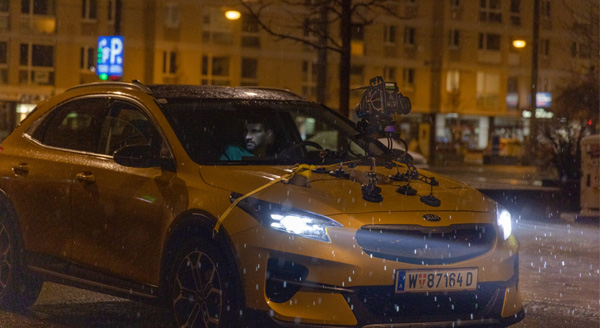 Aside from Covid 19 restrictions, the team's main challenge on set was the harsh Austrian winter conditions. "The only constant in the weather was change but, in fact, the URSA Mini Pro 12K never gave in. We shot with it for a minimum of two hours continuously at -12° C on top of a mountain, one hour in the rain at night, a whole day outside in the snow at -4° C, and it worked just fine."
Attractive, natural skin tones, as well as the reframing and cropping, are other advantages of the URSA Mini Pro 12K that proved especially useful. "We love the skin tones, which are smoother and truer to life, as well as the ability to shoot 110fps in 8K. For one shot, we used those together – at one point, the actor's eyes widen, which we filmed in slow motion 8K, and in the edit it turned out perfectly," Michael said.
"We have come to appreciate the camera a lot both from a technical and creative standpoint. Our productions are already improving due to the oversampled 4K images we get when combining the camera's resolution with our 8K lenses."
Uphill Cinema
US production company Uphill Cinema uses an URSA Mini Pro 12K to shoot commercials of a different kind, and also recently shot a feature-length documentary in Kenya.
Uphill Cinema supplies production and post production services for films, documentaries, commercials and corporate videos. DP Levi Whitney, who leads the company, began using the URSA Mini Pro 12K in September of 2020 after years of working with other Blackmagic Design cameras and DaVinci Resolve Studio software.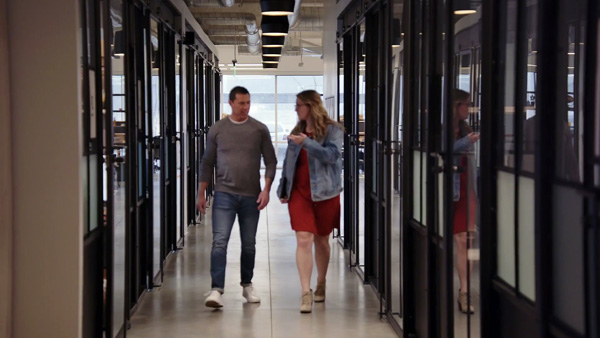 Levi shoots story-driven content with an emotional edge. "I am looking as much to inspire change and laughter, as to help people stay informed. I want to show the uphill climb people experience before they find success," he said. "The URSA Mini Pro 12K means I can do that with video that I produce myself at high quality and affordably. The 12K has a look that, for me, is ideal. It doesn't have a digital look or appear overly sharp, unless you want that, but it gives you those options. It has been vital to my career and creative freedom."
Corporate Looks
The first project Levi shot on the URSA Mini Pro 12K camera was a series of nature videos in California and the Pacific Northwest where he tested the camera's ability to shoot on the road and capture detail in natural light. From there, Uphill was hired to shoot a commercial and launch video for Joot Inc, a company developing AI software for social media applications, and then a commercial launching DotDot Dream's new fashions, both in Utah. But in between, he travelled to Kenya to shoot a full length documentary for the charitable organisation Grant Victor Cares.
For the Joot spots, the client asked Levi to keep the look and feel natural and simple. Capturing Joot's CEO and staff at work, the spot was shot run-and-gun style while he followed Joot's employees inside their corporate setting.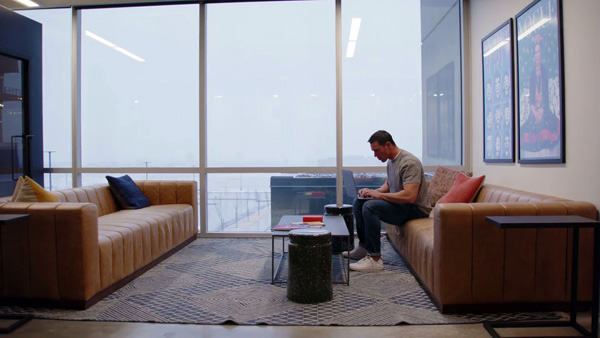 Levi shot Blackmagic RAW in 12K and 8K at the same time, capturing 120fps in 8K and 75fps in 12K at a widescreen aspect ratio of 2.4:1. He could do this using the camera's dual CFast and UHS-II SD card recorders. Users can record RAW to two cards simultaneously in 12K, 8K or both, to either type of card or a combination, even at high frame rates.
"Joot had sent photo references they liked from another commercial to use while I was location scouting. They also wanted a simple look, meaning no extreme colour grades and no more than two looks," Levi said. "The URSA Mini Pro 12K gave me everything I needed to meet the client's vision. The sensor performs beautifully, and the features make a big difference. I loved looking after my own audio, with good internal ND filters, frame rates with no cropping and a user interface that didn't force me to go through menu after menu."
Covid in Kenya
Travelling to Kenya during Covid with few resources available due to quarantines, Levi needed to be entirely self sufficient and rely on his production gear. He travelled and shot in remote villages, interviewing people to show how they were working and living through Covid.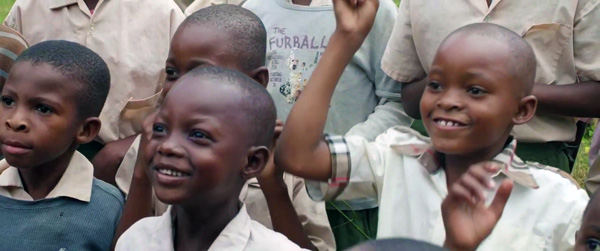 "I shot 90 percent of the doc in 12K and the nonprofit used 12K RAW stills pulled from the footage for artwork in their office. Also, the film was delivered in 4K and shown on a 60-foot screen, down-sampling the image further to 2K, but all of the video looked great," he said. For the documentary's shots that weren't captured in 12K, such as slow motion sequences, Levi shot in 8K, 6K and 4K to manage the space on his memory cards.
"Using 12K on these last two projects, Joot and Kenya, has made a huge difference, bringing the ability to punch in and reframe, a choice between a number of frame rates, and no cropping. I have also taken the 12K out to the African heat of above 45° C, to the cold of Utah and wet rivers of Washington – all within a couple of months of buying the 12K – and it has performed continuously," he said. "Even better, all of the footage was edited as requested, working in Resolve on an $800 Mac Mini with the M1 chip."
Red Wine
DP Stuart Dryburgh, ASC shot a stylish short film for Australian winemaker Penfolds' recent launch on the URSA Mini Pro 12K. Shot in Blackmagic RAW and graded in DaVinci Resolve Studio, the film was about the client's new wines that blend produce from Australian and Californian vineyards.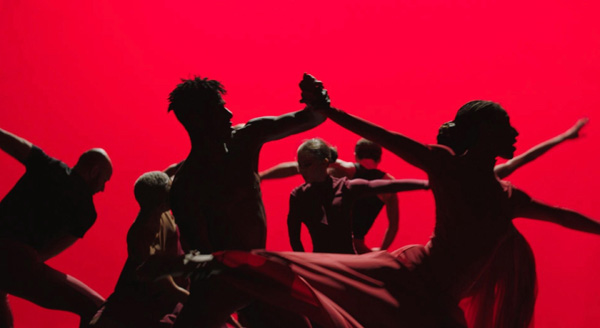 With a background in television and feature film, Stuart was hired to deliver a highly stylised, artistic video that features dancers against a vibrant red background as part of a remote live streamed launch. "There was a very specific design to the film," he said.
"It was a striking dance piece that incorporated the strong Penfolds red colour. For shots showing the dancers silhouetted against the red background, it was important for the camera to deal adequately with such saturated images, which it did. Intense, highly saturated red can be challenging for digital photography." The images also had to interpret the language of dance. The URSA Mini Pro 12K's high frame rates allowed them to capture the fast turns and high jumps at 120 fps.
Colour Response
Director Eva Midgley remarked, "Penfolds is a luxury brand, and also wanted its signature red colour to be featured throughout. We really embraced it by using a bright red background with red lighting on it, and all the dancers' dresses were red. The URSA Mini Pro 12K read the colour beautifully, with lots of definition in the footage."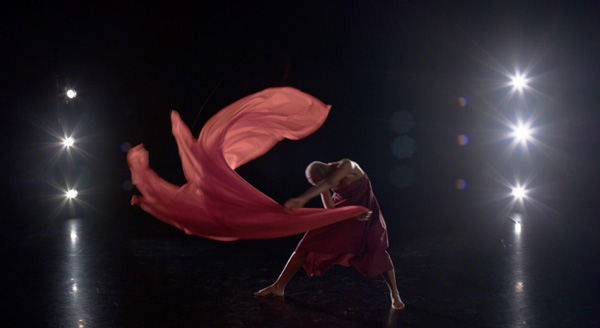 The camera is built on the Blackmagic Generation 5 Color Science in which the film curve makes full use of the colour data from the camera's sensor, giving a colour response suited for rendering highly saturated, high contrast scenes. Colourist Kevin Ratigan worked on DaVinci Resolve Studio to grade the film. The combination of Resolve, Blackmagic RAW and the new colour science gave him close control over the colour data.
"The grade had a quick turnaround," said Kevin. "The goal was to highlight the dancers, keeping skin tones natural while taking advantage of the intense colour palette. But I needed to bring the red values closer to the Penfolds branding colours. Using the various curves after an initial balance and look setting, I could shift the red hues to look deeper and more cohesive between shots, keeping the Penfolds brand in mind. The Hue Vs Hue, Hue Vs Lum and Hue Vs Sat curves were integral for the subtle corrections needed to make everything flow together." www.blackmagicdesign.com