Cooke Anamorphic/i Metadata Gives TV Series 'Valkyrien' a New Life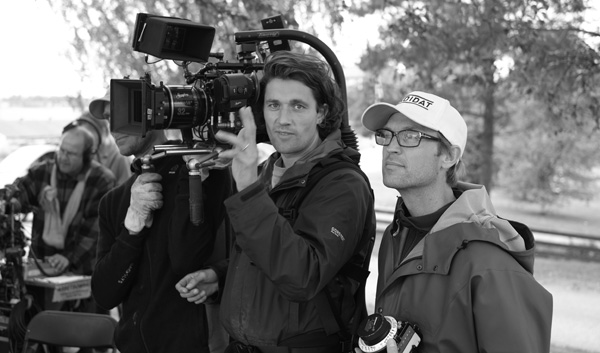 DP Johan-Fredrik Bødtker FNF has shot a new drama series in Norway titled 'Valkyrien', recording anamorphically on ARRI ALEXA cameras. Due to the show's regular need for invisible visual effects, he chose Cooke Anamorphic/i and Cooke 5/i lenses, giving the on-set production crew and post-production teams access to useful lens metadata collected as part of the video.
Set in modern Oslo, Valkyrien is about a doctor who runs an illegal, underground clinic in an old bomb shelter, where he treats criminals, emergency patients and others who can't or won't seek medical help in a regular hospital. His most important patient is his dying wife, whom he treats in secret as he tries to find a cure for the unknown disease that is killing her.
"I wanted the series to feel clean and contemporary but move away from the typical 'Nordic noir' look. It was also very important to me that we could capture the details and mood on all of the different sets, especially the dark and dirty ones," said Johan-Fredrik Bødtker. "I needed a glass that was sharp, but not too sharp, that would have the right fall off and bokeh, and that would not flare or ghost whenever the camera was pointed at a light source."
Already familiar with Cooke, he tested some Anamorphic/i lenses supplied by the Norwegian production services company Storyline Studios, who provided the production equipment and post services for the series. "As soon as I tested the Anamorphic/i set I knew this was a good choice for Valkyrien, especially because you can alter and use the upper and lower focus fields of the anamorphic field of focus to control and decide where people will look," he said. The lenses' natural distortion, veiling glare, flares and other aberrations are controlled at all apertures over the whole field of view.
The 'Valkyrien' production took advantage both on the shoot and in post from the /i Technology lens metadata available for capture. "The metadata really helped me get the shots," Johan-Fredrik said. "I felt more in control and could always watch my T-stop and focus range in the viewfinder. It meant I didn't have to stop shooting to remove my eye from the eyepiece. It certainly helps the workflow on set – for example, while doing plates and green screen shots it's really nice just to move on and not break up the flow to measure different values. That really felt like progress."
Andreas Herzog Grimsø, camera manager at Storyline, has been an /i user since the S4/i lens set was released. "/i Technology is fairly easy when you know the approach," he said. "To ensure we get the /i data we need, we co-ordinate with the DIT on set. The DP is also aware of how we use it and how it's captured. The DP then can record VFX shots without always having a VFX supervisor on set. It is a huge time-saver for compositing when the artists don't have to guess all the values and try out different values in the composite, since Nuke can read the DoF and focal length values directly. It can save a whole day's work on some shots."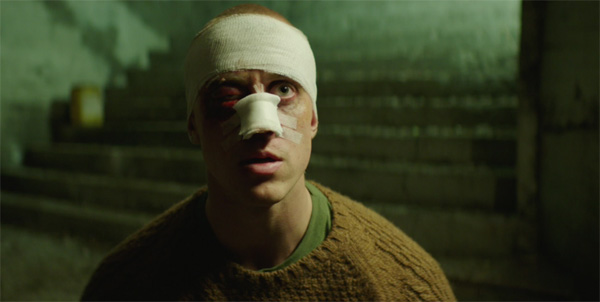 /i was particularly useful on this project for second unit scenes. "The two-man splinter unit did a lot of tunnel shoots where we inserted digital trains. One shot shoots down an empty tunnel with a huge focal pull to track the train. The lens data made it possible to place the digital train accurately down the tunnel and composite the train's focus correctly, based on the lens data," Herzog said.
Although Cooke Optics have been developing /i for over 15 years as an open standard protocol for collecting lens metadata, Cooke's chairman and owner Les Zellan said he believes its time has finally come. He noted, "Lens metadata is simple to collect and can save significant time and money during production and post, but only a small percentage of productions currently take advantage of this. Valkyrien is an example of its benefits for cinematographers and VFX artists."
Valkyrien launches on NRK in January 2017 and premieres in the UK on Channel 4 in 2017, before all episodes are made available, exclusively on C4's on-demand foreign-language drama service, Walter Presents. www.cookeoptics.com