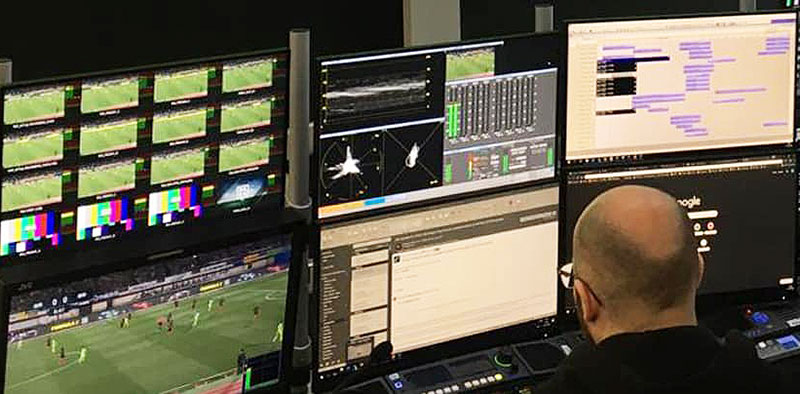 NEP Group in the US regularly covers and broadcasts professional football matches taking place across the country. During events, the NEP team needs to verify and validate signals from broadcast trucks and other on-site systems at football stadiums. To support this testing work, the company purchased over 30 PHABRIX Rx 2000 rasterizers.
At the top of PHABRIX's Rx Series, the Rx 2000 operates up to four channels of 2K/3G/HD/SD-SDI video/audio analysis and monitoring with dual inputs per analyzer, and can also generate signals at the same time. Up to 16 instruments can be presented simultaneously for video analysis and eye/jitter testing via an external display, while monitoring of the instruments and video can be performed using dual built-in screens and audio speakers.
As well as quickly generating and testing signals from central points inside NEP's operation systems, the rasterizers produce quantities of accurate feedback for broadcast engineers and operational personnel on-site at each game.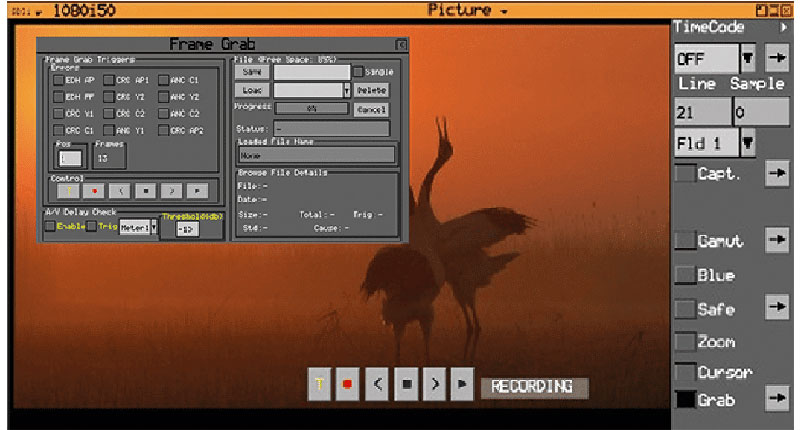 Audio/video recording for diagnosis.
The Rx tools include a multi-format waveform, vectorscope and video display, with an ANC toolset for ANC, Misc, Video and Board status. To speed up fault finding, the Rx units can capture video and audio to help diagnose problems. The capture can be triggered automatically when the analyzer identifies faults according to user-defined criteria. Video monitoring and analysis can be done via a web browser from any location.
Monitoring configurations can also be custom built to suit individual operators or for key applications. The layout presets are recalled rapidly for fast turnaround of screen layouts, for example, Video or Audio focus. Up to 99 presets are available to accommodate even very large facilities.
Scott Nardelli, Senior Vice President – Integrated Solutions, NEP US Broadcast Services, commented, "Systems the league uses for game day operations are critical and support officiating, injury, coaching and other aspects. Therefore they need to be fully operational on the day. Having the appropriate test equipment on-site at each of the locations is imperative to achieving the goal of 100% uptime and no disruption of game operations. We were already familiar with the capabilities of PHABRIX equipment and know how the rasterizers can benefit our production for the broadcasts."
Eye/hitter testing
For example, using the Rx 2000s can result in more accurate troubleshooting and diagnosis of issues, and resolve issues more quickly when technicians are on-site, saving costs.
"Football games are consistently among the most-watched sports events in America and around the world. The fact that NEP chose the Rx 2000 rasterizers to test and verify signals at venues across the US is an honour," said Phillip Adams, founder and CEO of PHABRIX. "NEP's investment in more than 30 units confirms their confidence in the capabilities of the rasterizers and in the PHABRIX brand." www.phabrix.com