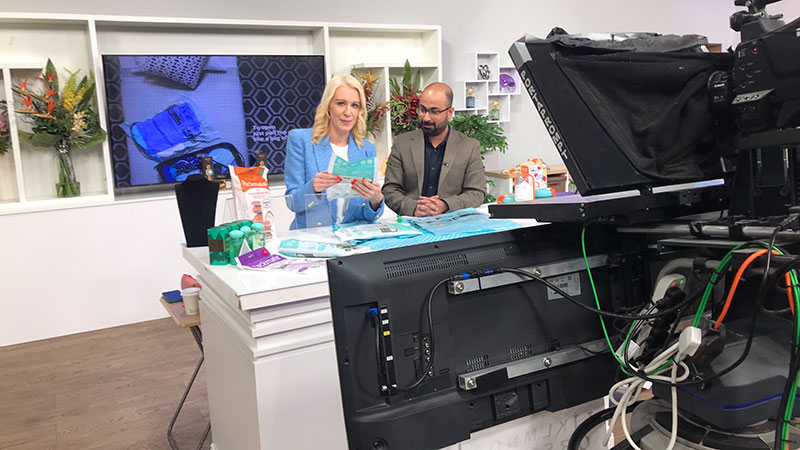 UK home shopping network TJC normally operates one fibre network serving its broadcast facilities and another serving the overall corporate network. Earlier this year, for a period of days, these fixed lines were compromised, and the TV facility's existing fibre lines became unexpectedly inaccessible.
Dejero devices were used instead to supply the critical connectivity. "We needed to put as many hotspots in place as we could to maintain continuity and service the contracts we have with various streaming platforms and apps, as well as access important corporate systems, including remote links to our picking robot systems," said Martin Willingham, broadcast manager at TJC.
Resilient Wireless Connectivity
A Dejero EnGo mobile transmitter was set up for resilient wireless connectivity in place of TJC's inhouse encoders to push live video to YouTube. The system's latency was also low enough to make sure that the channel could continue to feature dynamic graphics and pricing updates from an offsite location. Uploaded and changed live on air by TJC producers, these elements are what give the channel its 'falling-price' auction house style.
Furthermore, the Dejero EnGo enabled emergency remote connectivity between TJC's off-site suppliers to their robot picking systems to assist the channel's team with the operational side of its business.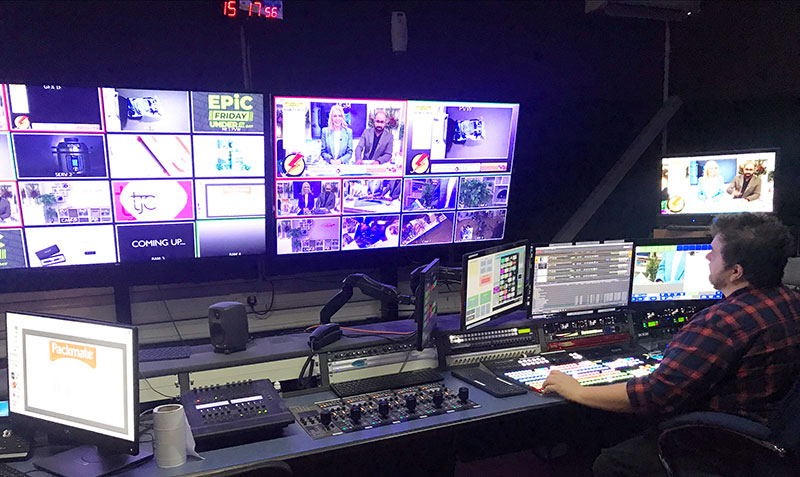 "We had gained experience with the EnGo in 2020 when we needed to take our studio productions outside due to social distancing restrictions during the pandemic, so we thought of Dejero again to help with programming continuity," Martin said.
Intelligent Blending
The EnGo transports high-quality live video with HEVC compression at bitrates up to 20 Mb/s at 1080p 50/60. It uses a combination of hardware and software encoding that dynamically adapts in real-time, responding to the complexity of the video being captured, such as the amount of motion in the frames, and the network throughput. This proprietary technique is called Smart Blending Technology, or SBT.
Dejero's approach to connectivity is to intelligently combine, or blend, multiple network connections in real-time to improve reliability, coverage and bandwidth capacity. Trying to depend on a single connection path means that operations are vulnerable to loss of sufficient bandwidth to carry out tasks. EnGo blends together multiple wired and wireless IP connections from different providers to form a virtual network of networks. Simultaneously, it manages the fluctuating bandwidth, packet loss and latency differences of individual connections in real-time.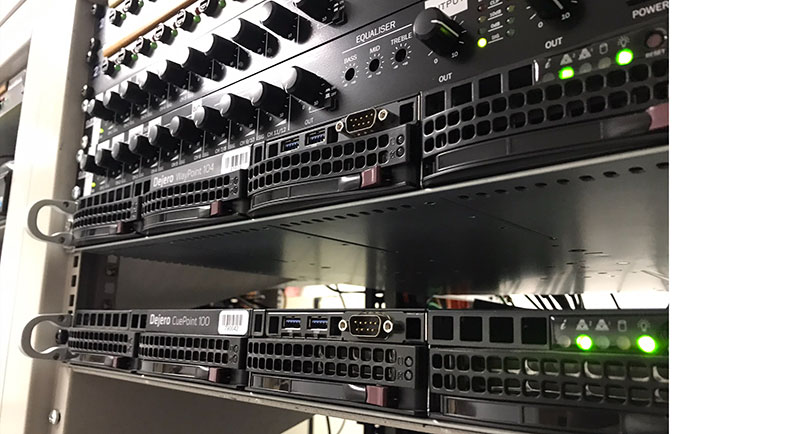 The ability to adapt to real-time feedback from Smart Blending about the blended connection's throughput capacity and latency, plus efficient antennas optimally separated to maximize reception, made sure that TJC had a reliable connection.
Business Continuity
A Dejero GateWay device was also deployed at TJC for business continuity. Also using SBT, it is well suited to instantaneous, temporary connectivity in such scenarios and establishes temporary wireless broadband that supports resilient internet connectivity and can be moved from one location to another.
Martin said, "The GateWay is very robust and we ended up moving it around the building and plugging into anything and everything. Dejero's customer service was also impressive. They gave us specific guidance and advice, extra SIM cards for our existing EnGos and delivered a GateWay within 24 hours. We were able to establish solid, secure connectivity for our fleet of devices and systems that would have otherwise been offline." www.dejero.com