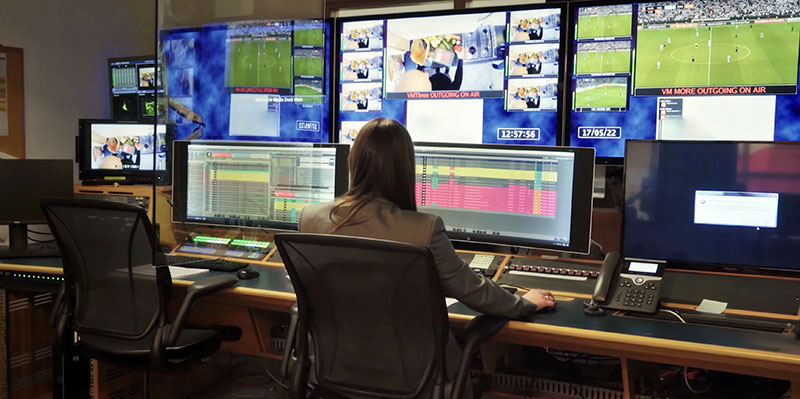 Indonesia's Trans Media television network located in Jakarta has successfully launched a new playout system designed to ensure uninterrupted broadcasting of their two free-to-air channels, Trans TV and Trans 7. The system is built with 2+2 channel redundancy.
The upgraded system, which is now live on air, has replaced Trans Media's legacy infrastructure, and was selected for its more modern features that will help the network move to a new broadcast system that will prepare them for the future.
The playout system is based on Pebble Automation controlling Pebble's Integrated Channel, and is controlled through the Pebble Automation Channel Manager. Delivered by Pebble and their channel partner systems integrator, PT. Interindo Multimedia, this configuration includes the capability to automatically switch to a backup channel via a third-party router when a failure is detected in the main channel.
Also, Trans Media is now using native Flash and HTML5 graphics to deliver complex visualisation and motion graphics, while using simpler PNG or TGA sequences for logos. The team can insert SCTE-104 messages within the program output as well, and place all of these capabilities and elements under playlist control.
Replicating Hardware Functionality in Software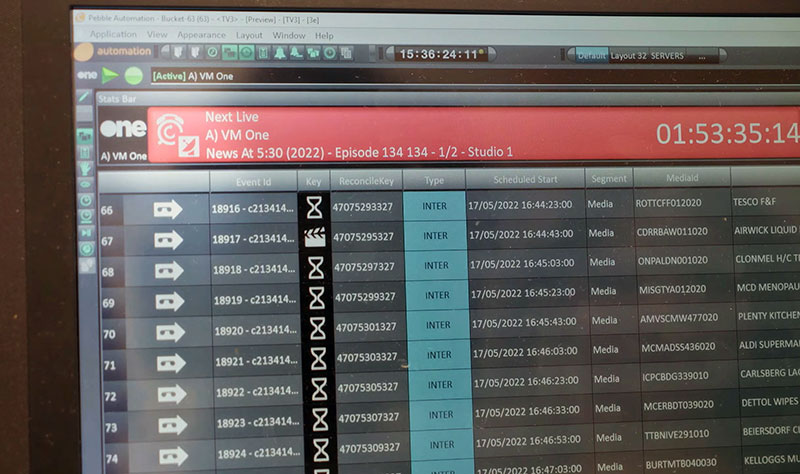 The system is designed to precisely control multiple channel types in any combination, whether live, unplanned content, regional opt-outs, simulcast or simple clip-based channels. Pebble Integrated Channel is a compact, software-defined device handling audio, video and graphics media to meet requirements for ingest, channel branding and frame-accurate multi-channel playout.
With signal processing capabilities, configurability, interfacing and diverse stream or file types, the Integrated Channel replicates in software the functionality of a traditional broadcast playout chain that is made up of single-purpose devices performing dedicated functions. Supporting a long list of compression and file formats, it incorporates full up- and down-conversion on ingest and playout, and is able to mix legacy SD content with new HD and UHD material in the same playlist.
"At Trans TV, we aim to deliver innovative, engaging content to our audience, and our new playout system is an important step towards achieving that goal," said Sakti Lubis, Broadcast Support and Multimedia Section Head, Trans TV. Agung Wicaksono, Technical Operation Support Section Head, commented, "Working with Pebble and PT. Interindo Multimedia has resulted in a high-performance system that puts us in a position to meet our viewers' demands in a very competitive market."
Adapting for High Availability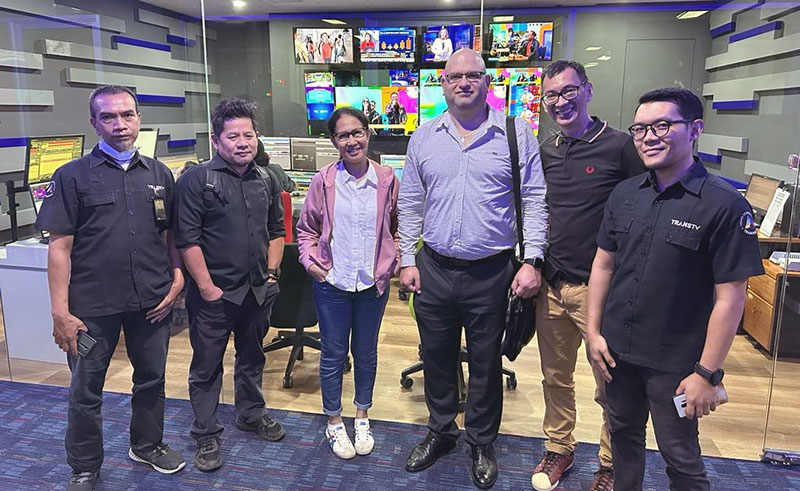 Staff members at Trans Media TV
Because playout automation requires extremely high availability, Pebble Automation is a software platform that scales to suits current operations and then adapts as needs change. For future scalability, the organisation can add an almost unlimited number of channels, operator positions and devices, while the system remains on air. It features centralised ingest and content management, and supports multiple channels.
Continuous media validation, context-based playout rules, high resolution media viewing and a concise status view make it easier for operators to protect playout. User interfaces can be configured for each use case, for speed and to help minimise errors. Also, Pebble can configure Automation systems to stay continuously synchronised with disaster recovery applications.
Because the Integrated Channel can also operate using any combination of SDI, ST 2022-6, ST 2110 or transport stream, an organisation can use it to migrate its operations to IP at a manageable pace. www.pebble.tv