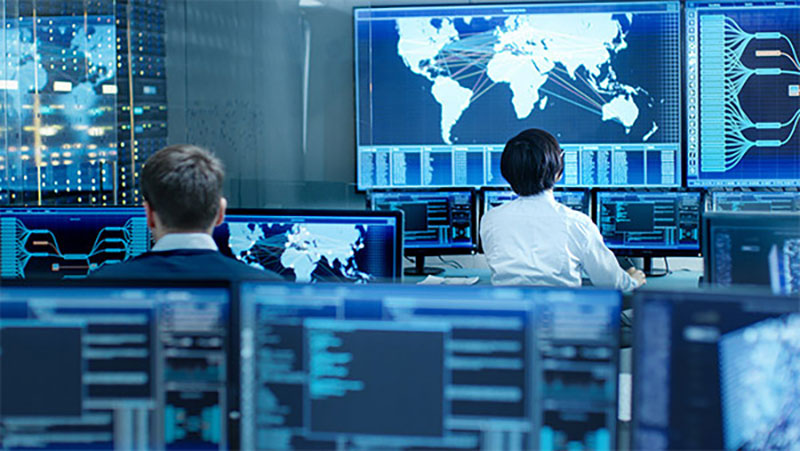 The new Matrox LUMA series of three single-slot graphics cards are built with Intel Arc GPUs. Serving users in the mainstream graphics market who need to drive multiple screens, the new cards aim to strike a balance between size, reliability and performance for different applications.
The series consists of the low-profile fanless LUMA A310, the low-profile fanned LUMA A310F and the LUMA A380, a full-sized fanned card. The series suits high-reliability and embedded PC applications in the medical, digital signage, control room, video wall and industrial markets.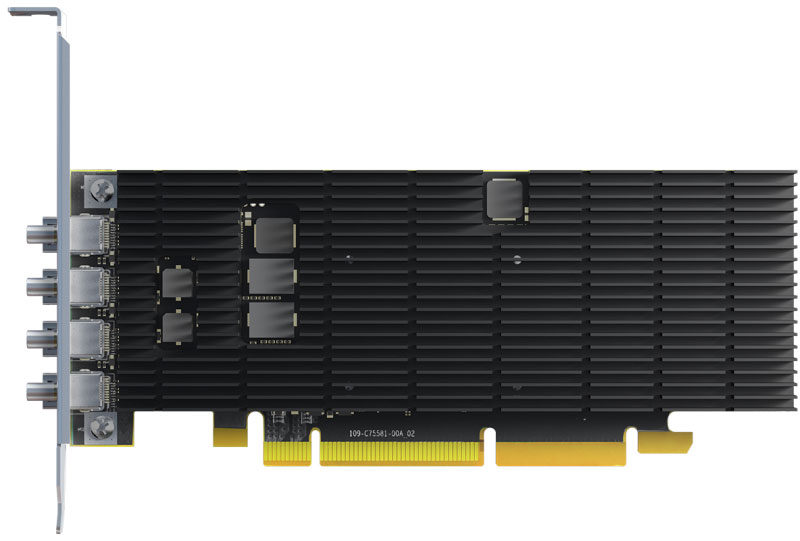 LUMA A310
The LUMA A310 card is unusual as a modern, low-profile fanless card, and fits readily into small-form-factor systems. Its fanless design makes operation quieter and eliminates a point of failure, increasing reliability and extending the card's life. Example applications include industrial systems that sit on a table or behind a monitor, or surgical displays in an operating room, where there are stringent requirements for reliability.
The single-slot, low-profile LUMA A310F card meets requirements for more performance, such as commercial gaming, where casino machines or arcade games require a small card and extra responsiveness to drive video and 3D rendering. Another application is in the retail space to support multiple-monitor graphics, such as digital signage and digital menu boards.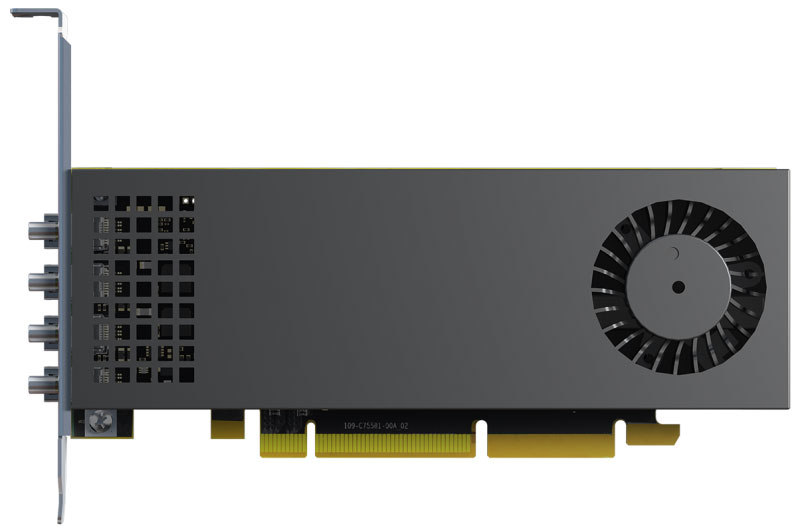 LUMA A310F
The full-sized, single-slot LUMA A380 card has the highest performance and more GDDR6 random access memory (6 GB versus 4 GB) than the other LUMA models. In the health care industry, for instance, the LUMA A380 can power volumetric rendering in medical workstations. For use in transportation and aviation applications, which have a safety element, it delivers sufficient performance for multiple-monitor graphics and video. Users can also rely on it for federal and defense applications, such as live operation control rooms and PC-based simulators, to control medium to large video display walls showing multiple video feeds.
All three LUMA cards have four outputs each and can drive four 5K60 monitors. All three can also drive up to 8K60 or 5K/120 displays but are limited to two outputs in such cases. They are compatible with up-to-date graphical capabilities, supporting DirectX 12 Ultimate, OpenGL 4.6, Vulkan 1.3 and OpenCL 3.0. Intel's oneAPI is supported for compute tasks, and the Intel Distribution of OpenVINO toolkit for AI development. The cards also have codec engines that can both encode and decode H.264, H.265, VP9 and AV1.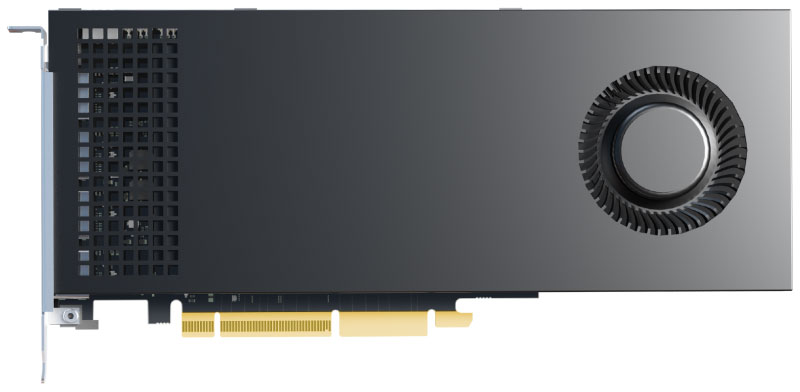 LUMA A380
By collaborating with Intel, Matrox Video has been able to customise certain features of the LUMA cards to address specific needs and add certain features that are in high demand but unavailable elsewhere. As well as the unusual fanless design of the A310, all LUMA cards support DisplayPort 2.1 and can output up to 8K60 HDR. The cards are supplied with Matrox PowerDesk desktop management software to help configure and manage multidisplay setups.
LUMA cards have a life cycle of seven years with dedicated customer support, and carry a three-year warranty with an option to extend it. Manufacturers using LUMA cards in their products can continue selling those products for some years without needing to change components or recertify their systems. Trade Agreements Act (TAA)-compliant SKUs are available as assurance of manufacture within a TAA compliant country. www.matrox.com