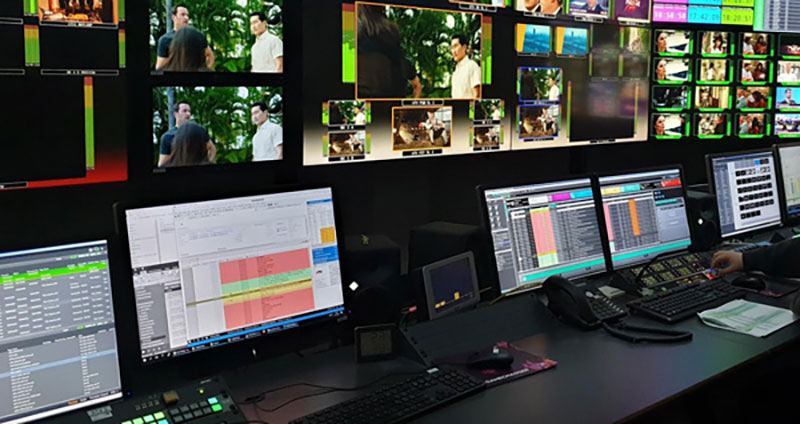 Pebble has appointed Nikolaos Katsampekis as Product Owner for Pebble Control. Plans are in place to introduce new functionality ahead of this year's NAB Show in Las Vegas.
Katsampekis joins the company from Grass Valley where he led a team engaged in the design and development of control and monitoring solutions, specifically, Human Machine Interfaces and orchestration solutions for SDI, Hybrid and IP Networks. He joins the company at an exciting time – Pebble Control Free was launched last year, winning an industry award in late 2022. It enables broadcasters to work with entry level access of 15 concurrent input and output connections for free.
Pebble Control is a self-contained, scalable, easy-to-configure IP connection management system built specifically to enable broadcasters to migrate to an all-IP facility without the need to deploy a bespoke enterprise solution. It takes advantage of full support for the NMOS (Networked Media Open Specifications) suite of protocols produced by the Advanced Media Workflow Association to facilitate networked media for professional applications.
Nikolaos Katsampekis, Product Owner for Pebble Control
Pebble also is taking an active role in developing the NMOS roadmap, and firmly positioning itself at the forefront of the open standards discourse. It participates in the NMOS steering committee and chaired the NMOS IS-07 initiative, which replaces the need for wired GPI connections in an IP environment. The company also chairs the NMOS Modelling activity which aims to ensure immediate interoperability of installed IP devices.
"I am delighted to join Pebble at this time and to use my expertise to drive forward plans and build on the great work already delivered on the Pebble Control solution," said Nikolaos.
"As we head into what looks to be a landmark NAB, we are delighted that Nik has joined the team," commented Miroslav Jeras, Pebble CTO. "We are rolling out new and improved next generation functionality ahead of the show and we're looking forward to sharing our insights on the importance of open standards and interoperability at NAB itself. We are confident that Nik's experience and proven track record in the industry will help us ensure that the next generations of Pebble Control continue to be the leading solution for IP connection management, control and monitoring." www.pebble.tv