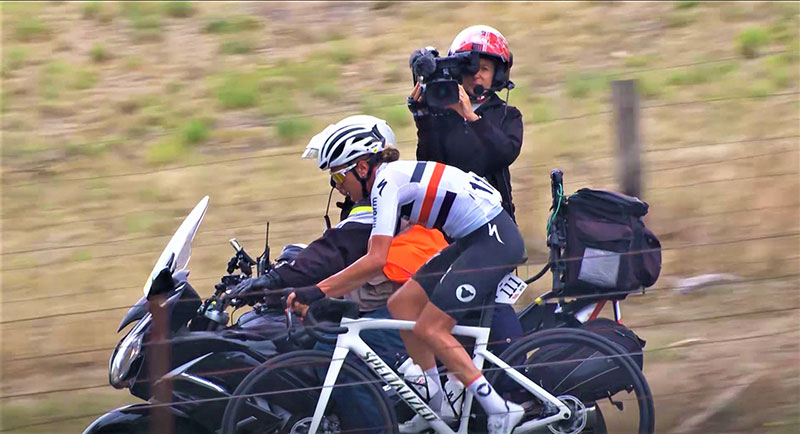 Gravity Media Australia has just completed production and delivery of coverage of the 2023 Santos Tour Down Under across South Australia, held 13 to 22 January 2023. The 10 day event brings professional male and female UCI (Union Cycliste Internationale) WorldTour cycling teams to race on the streets of Adelaide and across regional South Australia each January.
Attracting the world's best riders, it serves as the opening event of the UCI WorldTour and starts the international pro cycling calendar, which includes the Tour de France, Giro d'Italia and Vuelta a Espana. First held in 1999, the Santos Tour Down Under, covering nearly 1,000km, is now the largest cycling race in the southern hemisphere and is especially significant in 2023 as the year the women's race has been elevated to UCI WorldTour status.
The Santos Tour Down Under is owned and managed by Events South Australia, a division of the South Australian Tourism Commission, on behalf of the South Australian Government. For the third year running, Events South Australia appointed Gravity Media Australia as host broadcast company and production partner for the Tour, responsible for complete project and production management.

The Gravity Media team's work included content creation, on-screen information and digital media content including video and audio, race data, images, social media and other formats. Their team facilitated media operations through their fleet of outside broadcast 'super trucks', satellite trucks and speciality cameras, meanwhile maintaining communication with international broadcasters.
Turnkey Tour Production
Head of Production at Gravity Media Australia Mike Purcell said, "Gravity Media's ability to fill the host broadcast and TV production roles together is an advantage for clients because the entire project can be handled as a continuous operation, from production to facilities. Furthermore, most of the staff involved are drawn from Gravity Media's own resources and departments, which means communication and organisation across the project are excellent."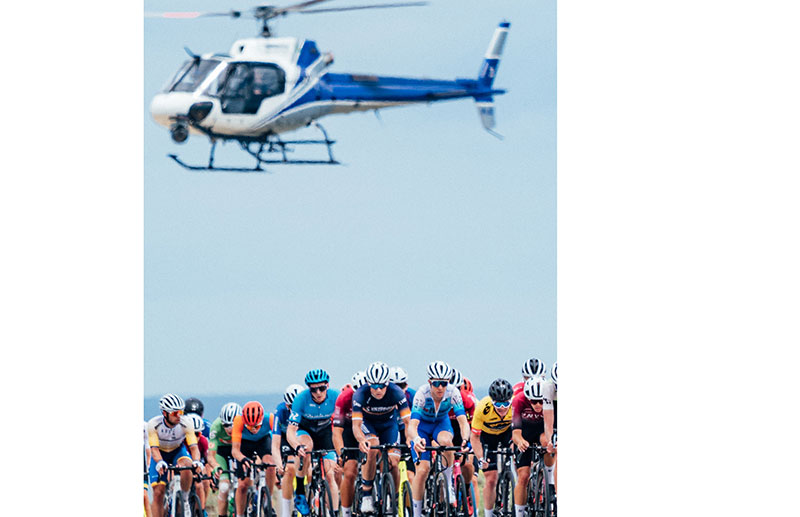 In their television producer role, Gravity Media was creating, producing and delivering the complete Tour production, televised to the world, encompassing 40 hours of live coverage, plus production and delivery of a daily highlights programme for local and international audiences. The content has reached several different international broadcast and content delivery platforms, as well as the Seven Network in Australia.
By taking advantage of their production centres in Sydney and Melbourne, Gravity Media manage productions that work as hybrid projects between on-site and remote facilities. "For example, to reduce the production footprint and improve efficiency, the world feed for the Tour Down Under is based on site in Adelaide, while the production centre for the domestic programming and separate coverage for the Seven Network is based in Sydney," said Mike. "Feeds from cameras and audio devices on-site across the Tour Down Under are sent to Gravity Media's control room in Sydney to complete the program output."
Getting Mobile
In terms of equipment, Gravity Media has deployed HD outside broadcast trucks and satellite units, more than 20 cameras, including on-board cameras fitted to chase motorcycles and coverage from the air with helicopter and drone cameras, and a crew of nearly 150 to cover the action as the cyclists travelled almost 1,000km across South Australia.
Gravity Media operates a range of different OB vehicles in Australia. One of their high definition super trucks, HD9, was assigned to the Tour, plus tender vehicles. "HD9 is built to cater for speciality cameras, RF cameras, UHF comms and RF Audio. For the Tour Down Under, Gravity Media's helicopter and motorbike receivers and decoders were built into the truck, saving valuable time by not having to rig and de-rig the equipment each day," Mike said.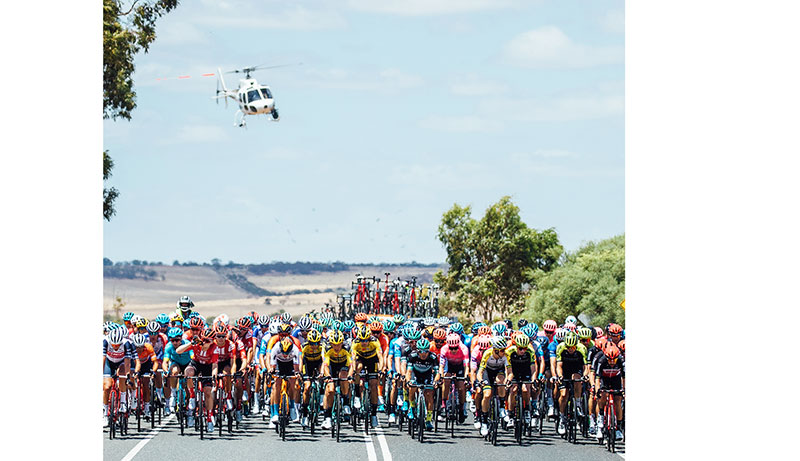 "Having a dedicated space for the operators on board the truck means the team has had all the equipment at their fingertips for monitoring and diagnostic purposes. This applied to the handheld RF cameras as well, which only needed fibre fed directly into the truck and allowed the system to be rapidly deployed.
"The truck houses all requirements for UHF radios, integrating directly into the truck and only needing external antennae. After that, the truck is still capable of housing 10 CCUs and four EVS servers, as well as a fully equipped production area, meaning we can have all these custom options and still maintain a suitable space for our client."
RoVa 1, a high definition mobile production and remote facility, was also covering the Tour, equipped with 6 cameras, a 16 channel production system and 10 operator positions. These OB units were supported by four DSNG vehicles for satellite uplink capabilities.
Speciality Cameras
Among the cameras covering the events were Hitachi cabled units, including Gravity Media's super slow-motion cameras. All motorbike and RF handheld cameras are variations of Sony EFP cameras. The motorbike cameras also have external stabilizers and the helicopter is using a GSS gyro stabilized head
Specialist broadcast systems and services were deployed through the company's Globecam business, which develops miniature cameras and RF communications. "For on-board coverage and to use inside team cars, we accessed our existing speciality POV cameras. For our speciality cameras we've been using Camera Corps Meerkat cameras that can be matched by CCU into the camera cut, for continuity. We had two of them mounted on barriers approximately 300m from the finish line, as well as one mounted in the gantry of the finish to replay the riders as they crossed the line. www.gravitymedia.com