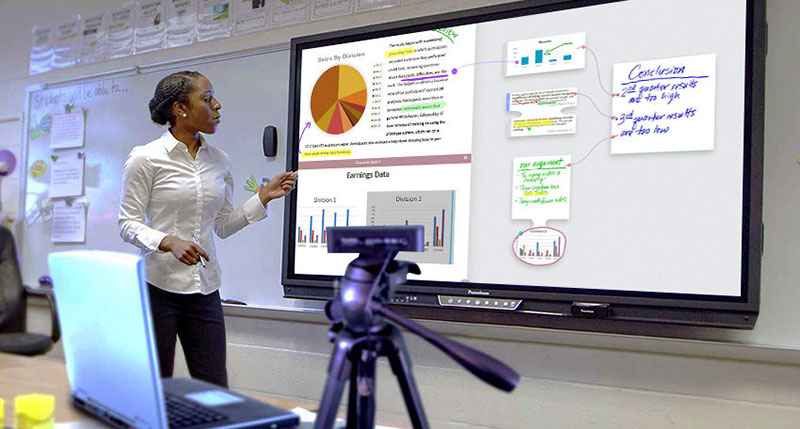 Magewell's new USB Fusion hardware and accompanying software combines camera, wired screenshare and media file sources into good-looking, effective live presentations for online lectures, webinars, live streaming, event production, video conferencing and similar applications. An upcoming free firmware upgrade will also expand USB Fusion's tools further with further integration and ISO recording.
With two HDMI inputs and one USB webcam input, producers can use USB Fusion to switch between 1080p60 HD sources or combine two inputs – picture-in-picture or side-by-side – into one output and capture the result into Windows, Mac or Linux software via its USB 3.0 interface. An HDMI output is also available for connection to a projector, display or downstream production equipment, making it useful as a standalone, tablet-controlled presentation device.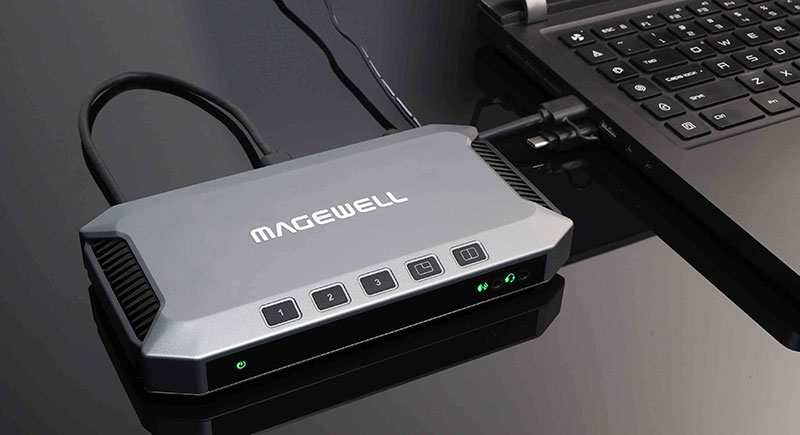 USB Fusion has three ways for users to compose and control presentations. Buttons on the device allow switching between sources or selecting a combined scene layout. Alternatively, a browser-based web interface supports presentation management, scene switching, status monitoring and device configuration. Finally, the free USB Fusion companion app for iOS and Android tablets has expanded layout controls designed for adding pictures, video clips, background music, handwritten notes and other elements into presentations.
Sports organisations and broadcasters are also using USB Fusion's live, on-video drawing and notation features as a way to introduce straightforward telestrator capabilities to presentations.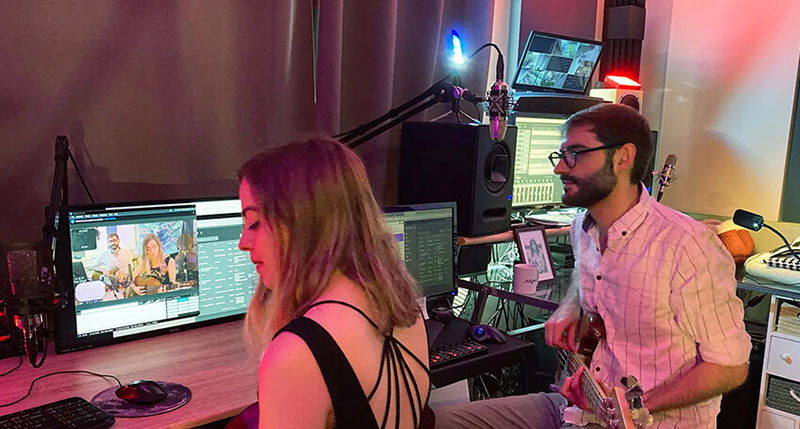 The main new feature in the upcoming USB Fusion firmware upgrade is ISO recording. Users can now create an isolated recording of the source feed from one of the device's three inputs, rather than recording the combined output. Presentations and related media assets can now be exported and re-imported for archival purposes or transferring to another USB Fusion unit. Other new functionality includes scheduled recording, the ability to automatically back up recorded videos or images to Google Drive, and new sleep modes for economical power management.
USB Fusion is available immediately through Magewell's global channel partners. The new USB Fusion firmware update is currently in beta testing, and is expected to be released before the end of 2022. www.magewell.com