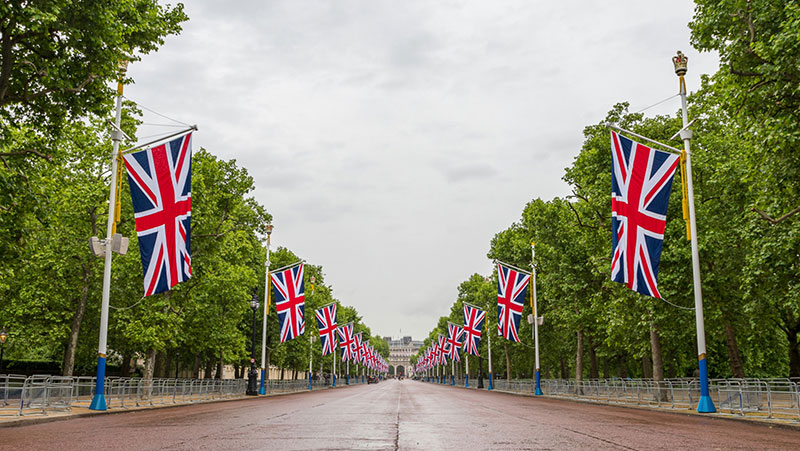 The BBC televised Her Majesty Queen Elizabeth II's funeral across the UK through its BBC One broadcast television network, and delivered live feeds to its international rights holders giving global BBC audiences access to 12 hours of high-quality, uninterrupted event coverage. To do this, BBC Studios, the commercial arm of the BBC, also needed a cloud-based media distribution workflow to stream live feeds to any of the rights holders that had limited or no satellite links.
They chose to use the cloud-based SRT distribution network from GlobalM with Matrox Monarch EDGE encoders to launch a same-day, affordable, IP-based distribution workflow. GlobalM operates an SRT based digital network for contribution of live events to rights holding broadcasters, production partners and sponsors. The network's scaling, its ability to operate in professional formats and codecs (MPEG TS, H.264, HEVC) and its interoperability with ARQ protocols for error control, with security, gives it flexibility as a substitute or back-up to traditional fibre and satellite services.
Point-to-Multipoint Content Distribution
The GlobalM streaming platform was developed as a method of supporting point-to-point and point-to-multipoint content distribution, replacing satellite with a more affordable internet option. A further goal was streaming at lower latency and better quality than is typically possible with satellite. The platform has a software web dashboard showing live streams and file-based content in an overview of what is available at any given moment.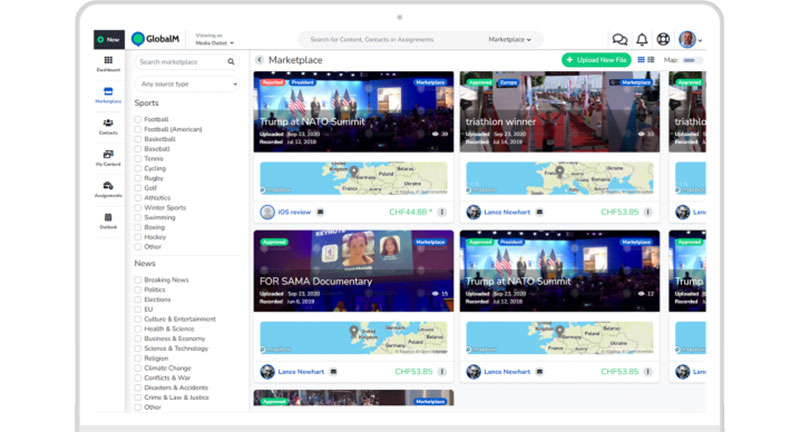 Live HD content is streamed using SRT-compatible hardware- and software-based encoders/decoders like the Matrox Monarch EDGE, which are used to support live REMI productions with multi-channel, 4:2:2 10-bit quality video. Connectivity options include 12G-SDI and SMPTE ST 2110 25 GbE networks for direct interaction between remote and in-studio devices via low latency audio, video and return feed transport.
SRT Workflow
The workflow began with the Monarch EDGE multi-channel encoders, encoding international and domestic feeds to the GlobalM streaming platform. The GlobalM orchestration network then distributed and transmitted the SRT-enabled feeds – including backup and redundant paths – to rights holders located around the world, while the master control monitored all streams in real time with the GlobalM dashboard. During the 12-hour broadcast, the GlobalM network lost no packets, resulting in uninterrupted SRT distribution.
Paul Calleja, CTO and co-founder at GlobalM said, "Matrox Monarch EDGE's high-quality, low-latency encoding support on the GlobalM private IP backbone meant BBC Studios could operate with complete stability and quality for each stream, and meant international rights holders at all locations were supplying continuous event coverage."

Matrox Video's Broadcast and Media Group noted that cloud-based contribution and primary distribution can serve as an affordable alternative or complementary workflow to satellite-based media transport, or both. Together Matrox and GlobalM are helping broadcasters like the BBC to take advantage of simple-to-deploy cloud-native networks that cost far less than double-hop satellite delivery models, with a similar broadcast quality and viewing experience. www.matrox.com/video